We received a Shailie Starter Kit and Add On Kits in order to facilitate this review written by Miss M.
Being a fashion designer is on my list of possibilities for when I grow up. I love to shop with my mom and grandma for clothes and then create outfits that are my own style. Sometimes, I play with my Barbies and spend hours making clothes for them out of scraps of fabric, tissue paper and anything I can find to add a pop of color or a wave of texture. It's fun.
I spent the summer playing with Shailie Fashion Starter. It's like being on NBC's Fashion Star, creating beautiful outfits. The Shailie Starter Kit includes everything you need to get going on your pretend Fashion career.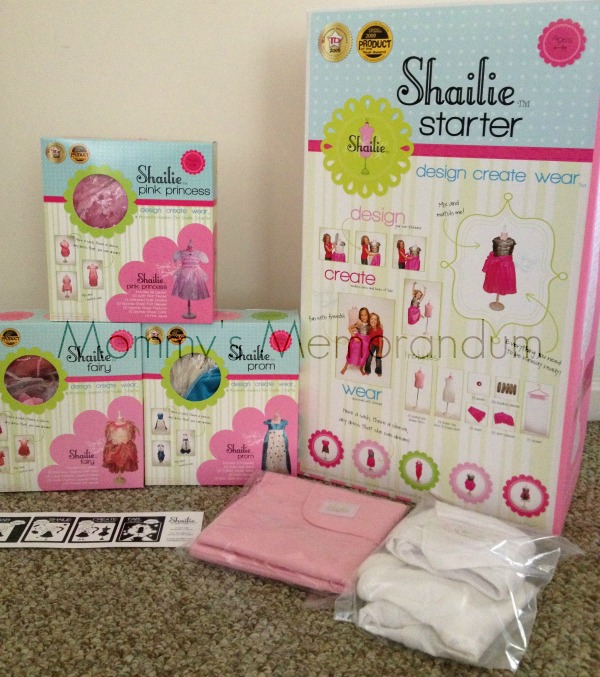 Out of the box there is some adult supervision required. It's nothing major; my mom and I put it together in just few minutes.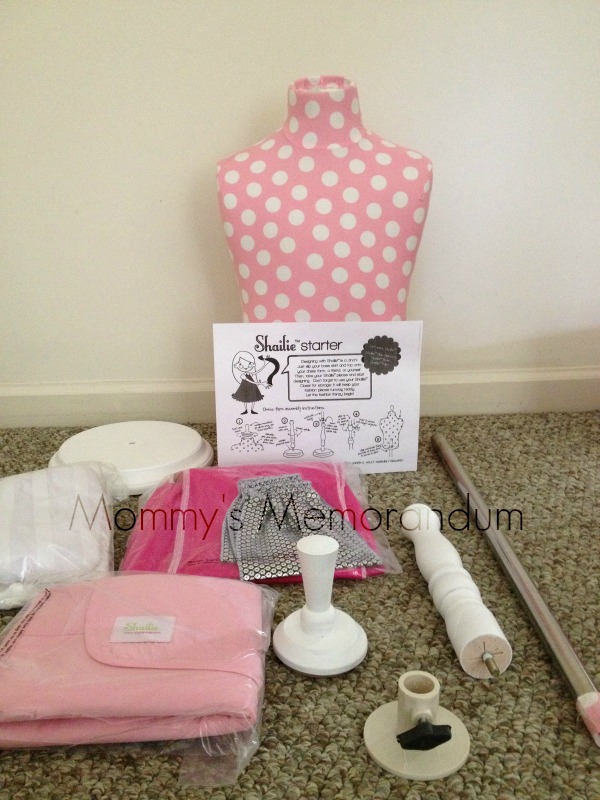 The main piece is the life size, pink and white polka dot designer dress form in a child's size medium. It makes the pretend play seem real and exciting and it looks awesome in the corner of my room, even when I'm not playing with my Shailie Fashion Kit. It is a great reminder that I can be anything I want to be–including a Fashion Designer, like Alexander McQueen and Jenny Penham, worthy of a real-life princess!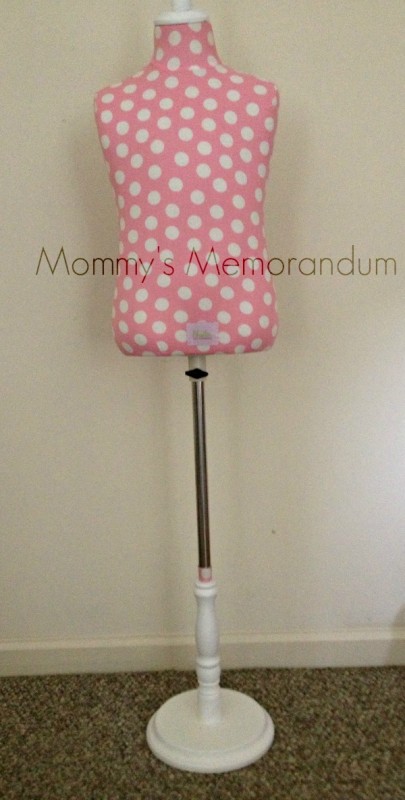 There is a two piece slip that goes over the designer dress form. The awesome thing about Shailie is that you create on the designer dress form and, just like a real life fashion designer, it can be worn. Here I am in the two piece slip that you will see in the pictures as I create the dresses.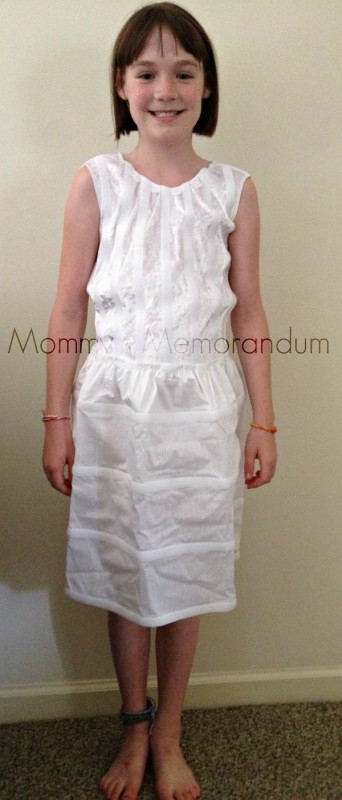 The slip fits over the designer dress form and has velcro strips so you can design, create and then wear your own fashion. I think this part would be like the sewing part–since there is NO sewing required with Shailie Fashion Kit. You just press your Shailie fashion pieces to the base skirt or top and use your imagination.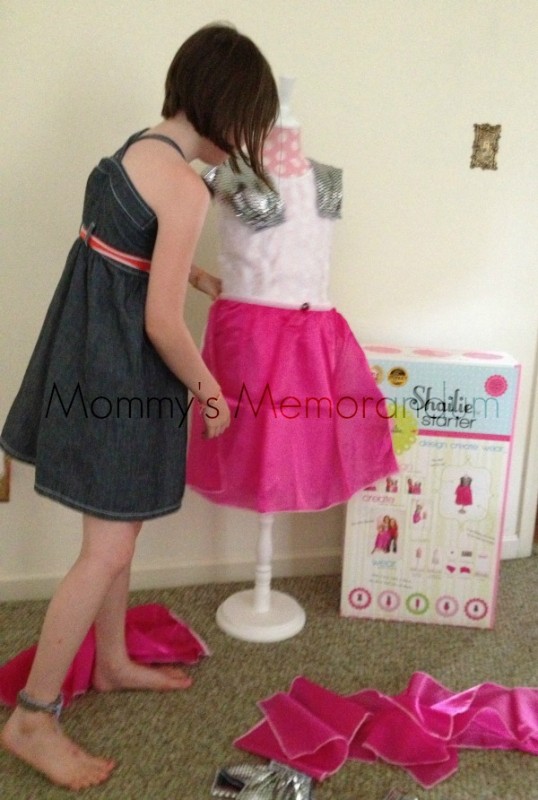 The Shailie Fashion Kit comes with a hot pink satin skirt, sash, pink jewel and five sequinned top pieces. You can experiment and create your own look.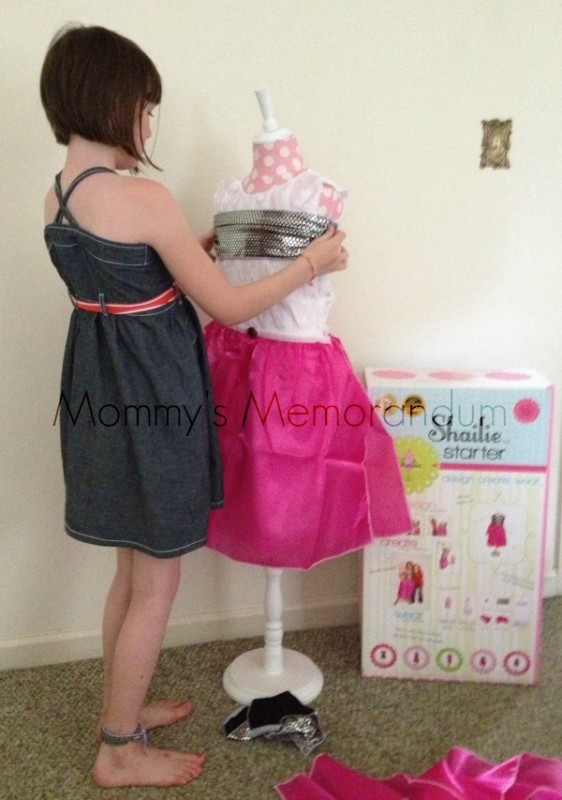 Mix it up. Decide if you want sleeves or not. It's up to you, the fashion designer.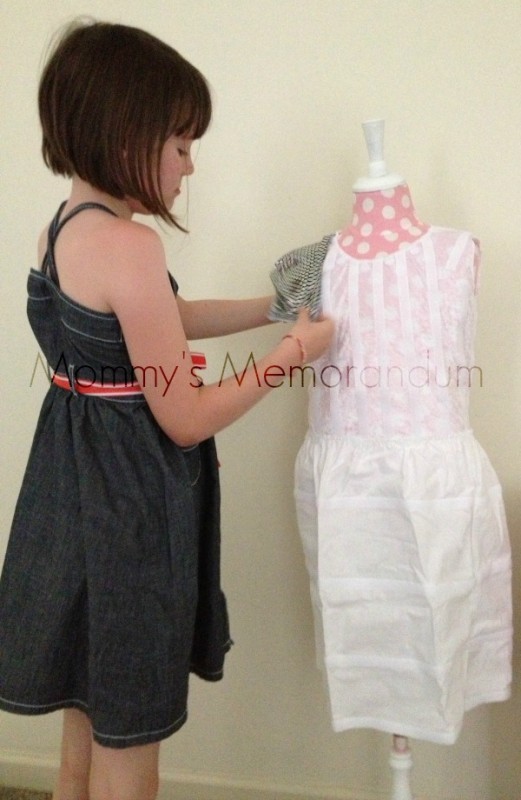 Once you have it all together, you'll be rewarded with a creation of your very own to strut the runway in and pretend to sell to boutiques and large famous stores.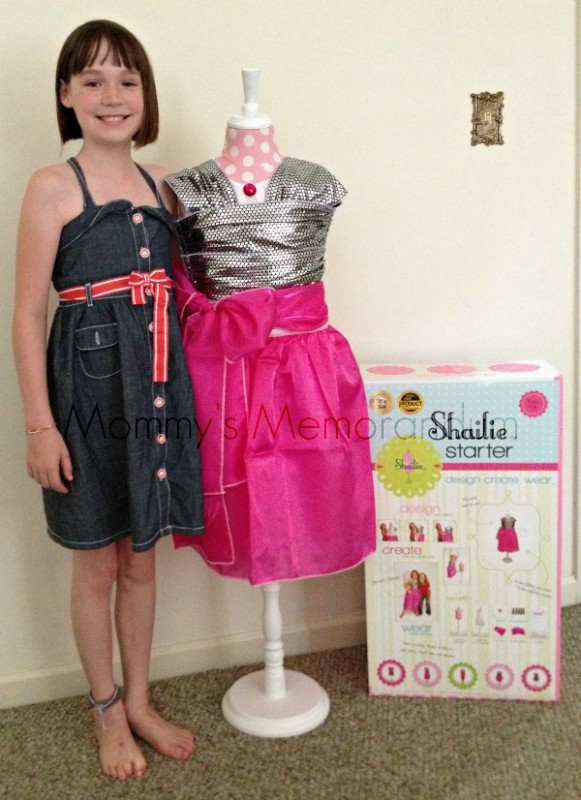 As an added bonus, the Shailie Starter Kit comes with all the pieces to make an amazing Pink Princess dress.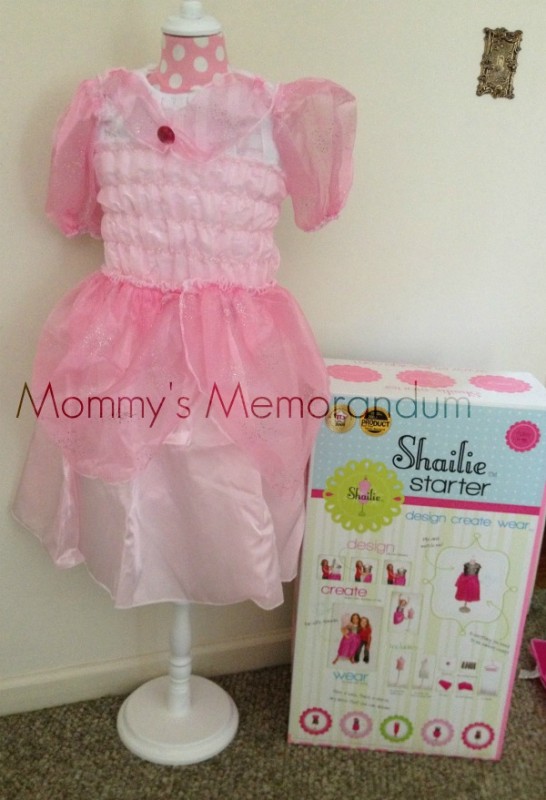 What's a fashion diva to do with her creations when the runway lights turn off? Store them in the Shailie Closet, of course! The SHailie Closet attaches to a hanger. It is made with fabric that works like velcro–you press the Shailie dress pieces to the fabric for storage and they stay put as you hang it in your closet until your next fashion shoot!
In addition to the Shailie Starter Kit, aspiring fashion designers will love the dress kits.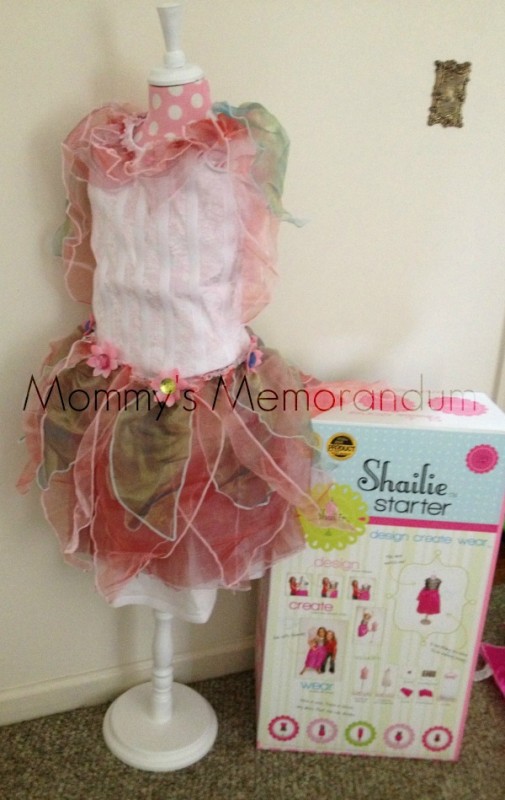 There is a Shailie Fairy that is so pretty. The colors remind me of autumn leaves. There are five plum organza skirt tiers, thirteen pink silk flowers and thirteen assorted jewels. The magic continues with thirteen large, layered rose and emerald organza petals, ten small layered plum and rose organza petals that all come together in so many ways it's like a magical dream!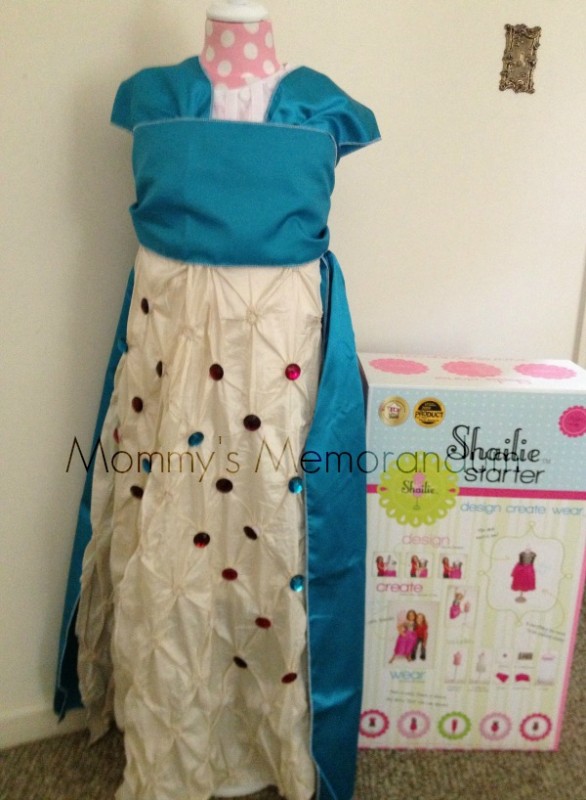 My favorite kit is the Shailie Prom Add On Kit. On my runway it's royal attire with two turquoise satin side skirts, two cream taffeta center skirts, two turquoise satin sleeves, one turquoise satin sash and 20 assorted jewels! Can't you just see Princess Catherine in this gorgeous gown?!
Sure. This is a great toy. It teaches a career skill, but you know what I really love about Shailie? What is it that keeps me coming back to it day after day?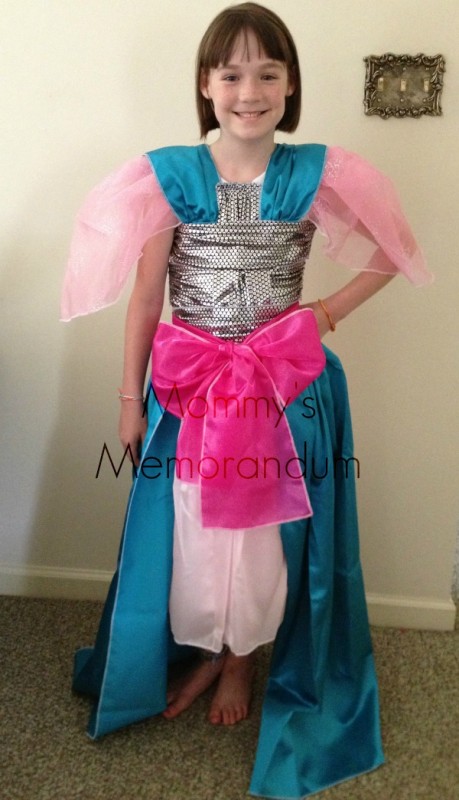 The fact that I can use my imagination. Press a piece from this kit here, and a piece from that kit there and create a one of a kind designer fashion. That's right; the pieces from the kits are mix and match!
I love Shailie. The only thing I can think of that it is missing is fabric swatches. I would like to be able to pretend to make fabric choices and pretend to pick out colors. Even without a fabric swatch I still really love this toy and play with it everyday.
And when I'm done creating, I can actually WEAR MY label! I can strut the runway and go from fashion designer to Top Model with just a change of clothes! It's exciting and fun and I love that it's all about me!
You can follow Shailie on Facebook in order to find out their latest news and products.
One Lucky Ready will win a Shaile Dress Starter Kit!
ARV: $129.99