Everyone likes to spend time with their family, and where better to do it than at the beach? Sunny weather, shallow waters, and a wide expanse of sand make for a great way to bond and have some quality time together. Just be sure to have some activities up your sleeve in case your kids get bored. It does happen! Having a mind blank? Don't worry. That's where we can help.
In this post, we'll take a look at some of the most exciting beach activities to do with your family. Next time you hit the beach, you can be assured you won't hear the dreaded cry of "I'm bored!" Let's take a look.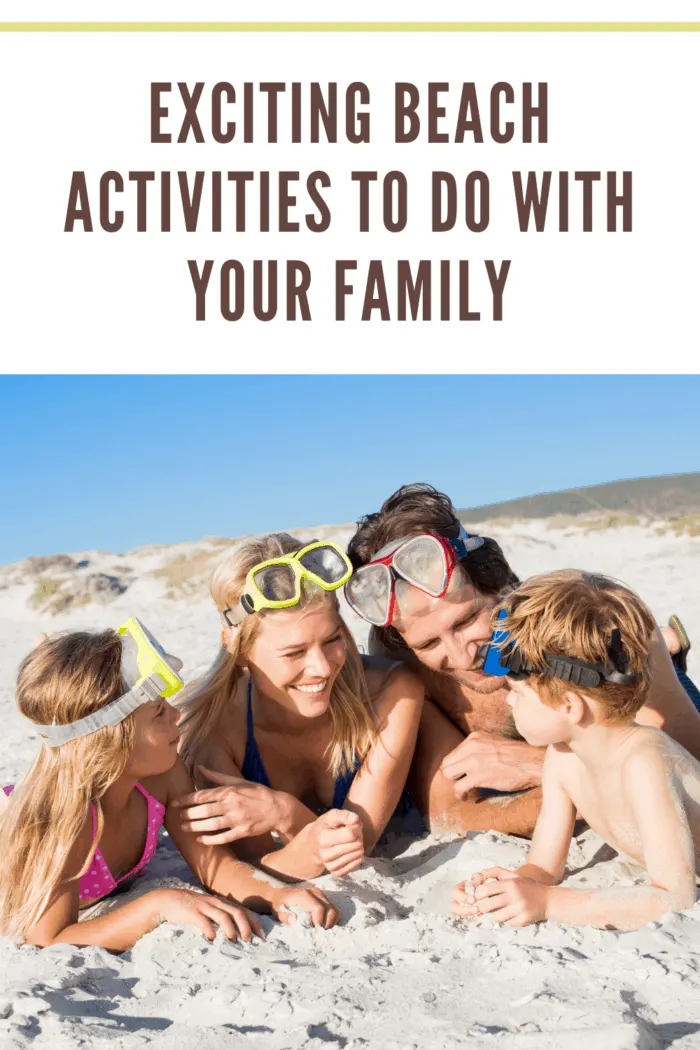 Stand up paddle boarding
One of the most family-friendly water sports out there, stand up BOTE inflatable paddle board is challenging yet fun, exciting yet laid back, says Boteboard.
There's never a bad time to begin SUP, but the younger you start, the faster you're likely to pick it up.
If you're new to SUP, getting equipment can be a bit overwhelming.
Rest assured that if you're traveling to a popular beach, it shouldn't be too hard to find equipment and even beginner lessons.
If you want to make a bigger commitment, you can get kids' boards, which can be tailored to their size and weight.
Another great thing about SUP is that no family needs to be left behind – you can even bring your dog along!
Kayaking
Like stand-up paddle boarding, kayaking is a stress-free way to inject major excitement into your trip to the beach.
Whether you've done it previously on gently-flowing rivers or this is your first time in a kayak, it's great fun.
If in doubt about where to go on your kayak, look for guided tours that will help you safely navigate to other nearby beaches and hidden coves.
Younger children can share a tandem kayak with an adult – a relief if your child isn't keen on kayaking on their own or you're super worried about their safety!
Surfing
It might sound challenging initially, but children can learn a lot from surfing, says Medium.
And so can you!
As well as being great exercise, it can easily build confidence, teach balance and coordination, and improve swimming abilities.
Find a surf school that offers family lessons, and it's an amazing bonding experience that you can all do together!
Build a Sandcastle
Looking for something that will enhance your children's creativity and be fun for the whole family?
Look no further than building a sandcastle.
Remember to pack a bucket and spade (or pick one up at a shop near the beach), and you're ready to go.
First, get a mound of wet sand, your base.
Then, dig down to find water to harden your soft sand and make it easier to mold.
Once you've got the outline of your castle ready, it's then time to add extra flourishes like turrets and windows.
Last of all, take a picture to upload to Instagram!
Play Sports
You don't need to get wet to have fun at the beach – though it's unlikely you won't get sandy.
If you have enough space at the beach, embrace that and make your own sports court or pitch.
Any beach bag should be packed with a soccer ball, volleyball, or bat and ball sports – such as beach tennis or rounders.
All you need is some jumpers for goalposts or bases!
If you're in a large family, pitting everyone against each other is a great way to bond…if it doesn't lead to fights.
And if you get hot and sweaty, just run to the sea to cool off. Perfect!
Go for a walk
Another beach activity that doesn't require going to the sea.
And this one doesn't need any equipment!
A walk on the beach is the perfect way to take in your surroundings and breathe in the sea air.
Did you know that walking on the sand is also good exercise?
Your ligaments and joints are working harder than they would on asphalt!
Go rock pooling/snorkeling.
Are your children interested in wildlife?
Luckily, there are many ways to interact with marine life on your trip to the beach.
If your children prefer to stay on land, look at rock pooling.
You may find seaweed, plankton, carbs, and small fish looking at the mini-ecosystems among the rock.
If that's not enough for you and your kids, get a snorkel on and head into the sea! Depending on where you are, you might be lucky enough to see tropical fish and turtles.
Just be sure that if you are going to swim, you are aware of the water conditions and there are no strong currents that could pull you or your little ones out to sea.
Treasure Hunt
This one will require a bit of planning.
But there's a big reward at the end!
Make a list of cool things you can find on the beach – such as shells, interesting rocks, and feathers, and give your teams a time limit to bring back the most things on your list.
This will keep younger children safe and occupied, and older brothers and sisters can help them find their way around.
And who doesn't love a prize at the end?!
Relax!
With all the exciting activities we've listed above, make sure to set aside some time to relax.
After all, a day at the beach is wasted if you don't have at least some time to soak up the sun and have some time to yourself!