Backpacking is a once in a lifetime experience, and if you haven't done it yet, it's about time you did and brought your whole family in on it as well. It's an amazing way to get back in touch with nature and get away from the daily lives and routines that we all get stuck in.
The kids are either engrossed in the TV or their phones, and as parents, you're always stressed over work, chores, or keeping the house in order. So when you finally get a chance to take some time off together, instead of going to another destination where you'll all still be staring at your phones, why not opt for a backpacking trip instead?
The whole point and essence of backpacking are that it allows you to travel in the most minimalist and natural way possible. You interact with the locals, pack only the essentials, and stay at hostels and sometimes even in some of the local's houses.
This way, you really get to experience a destination from completely fresh eyes and reconnect with your family, the country's culture and nature all at once. But in order to do it right, you need to keep a couple of backpacking tips in mind so that you are able to enjoy the experience to the max.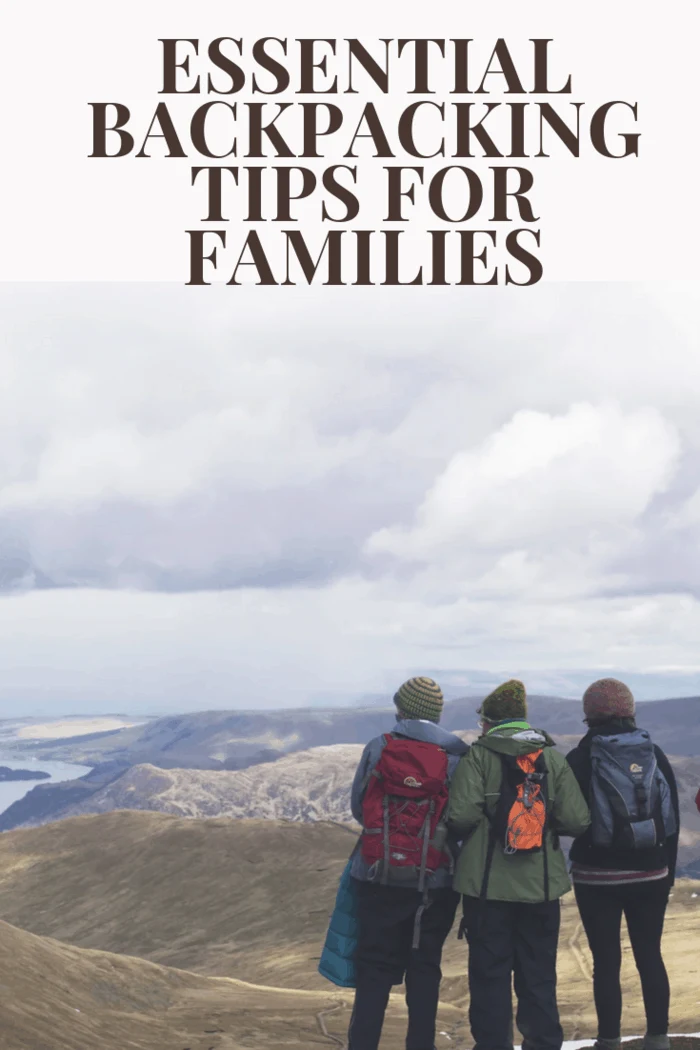 There are many tips available that will really help make the journey much more enjoyable for you and your family too.
Essential Backpacking Tips for Families
Prep before taking the actual trip
If you or members of your family have never been backpacking before it's a really good idea to simulate certain situations at home and practice so you can prepare them both physically and mentally.
Start taking them for long walks at first, then for hikes with a backpack on their backs so that they can get used to the weight and the effort required to walk long distances.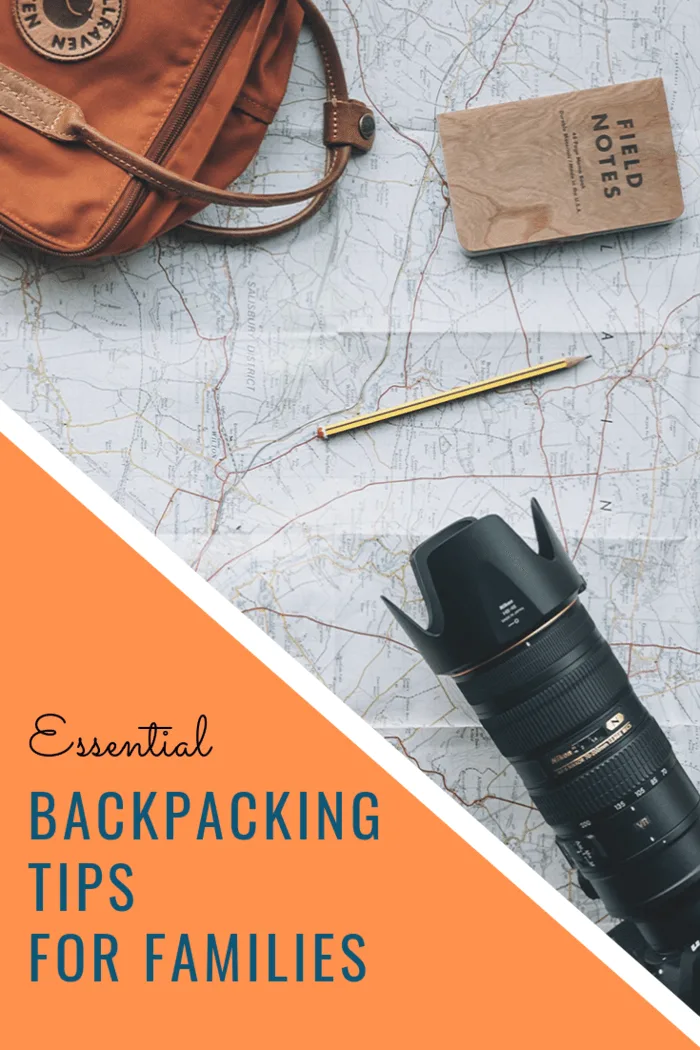 It's also a good idea to have them experience camping before heading out on your trip. You can take them to a forested area in your town or city, or you can even do it in your backyard.
The whole point of this activity is that they become familiar with how to put up a tent, how to make food without having electricity, and also how to clean up as well as how to make a fire.
By teaching your family about these things, it actually allows you to enjoy the experience a lot more than having to do it all the first time, because it can be very grueling and heavy on the body, especially for those who are not very active in their daily lives and are not self-sufficient when it comes to doing things such as cleaning up and cooking.
Understand your destination
Get as much information as you can about the place that you are going to visit. And you need to involve your family so that you can all learn about the climate, the kind of terrain you will be taking on, and also so you can pick out the places that you'd all like to visit.
Know what to pack
Once you've understood the nature of your destinations and have made the plan for where you will go, this will make it much easier for you all to get down to making a list of what it is you need to take with you. You need to keep in mind that you will all be carrying things in your backpacks, so you need to distribute the weight in a way that is comfortable, especially for the kids, and also make sure that you have all the necessities for your trip.
You'll find that this exercise, in particular, will help teach your children the value of minimalism and that life can be enjoyed without excess and technology.
Safety precautions
When you go backpacking, you're likely to go to areas that may not have immediate access to a hospital or even a pharmacy, so it's important that you take this into consideration when you pack.
Think of all the worst-case scenarios, and read up on how you can manage them until you're able to reach proper professional help. This might not seem pleasant, but it's definitely necessary. On a lighter note, take insect repellents because you're bound to run into some weird creepy crawlies.
Make memories & save memories
Even though the purpose of going on a trip like this is to detach from the technological dependencies that we have, you need to document your experience!
Take a camera or if you're planning to use your phone, then make sure that you take a universal adapter as well as a couple of power banks so that you're well prepared.
A good idea is to invest in an instant camera like the Polaroids, this way, you won't have to worry so much about charging the camera.
Learn about the do's and don'ts of the outdoors
Usually, when going into the wilderness, you need to educate yourself and your family on the small tips and tricks about what they can and can't do when out in the wilderness so that they are not disturbing nature, or aggravating it!
Always be prepared for any kind of scenario and always ensure that your family feels safe so that you can actually have a fun and memorable experience.
Everyone needs to go on a backpacking trip with their family at least once in their lives, and they're sure to become hooked after that anyway! The best way to actually enjoy this experience is to be prepared- if you follow the steps provided here, then it's bound to be a memorable and amazing experience because you won't be left worrying about the things that you don't need to be worrying about.
The most important thing is that everyone is well informed about the destination and the terrain that you will be exploring, and that the family is well-equipped to take care of yourselves comfortable, and most importantly, that you ensure being prepared for any kind of situation so that you and your family can feel safe and secure.
When you have all these factors down, the rest is just a ton of fun waiting to be explored and a view of nature and vacationing in a way that the whole family will be sure to remember for the rest of your life.
If you are considering a tactical backpack for hiking, check this top 10 tactical backpack brands reviews.