Emma Stone is one of Hollywood's most beloved actresses working today. Known for her natural humor, onscreen charisma, and dramatic depth, Emma Stone has continuously surprised audiences throughout her career and created some memorable characters. Here is a breakdown of some of her best roles.
Early Work
Emma Stone's big break came in 2007 in Superbad alongside Michael Cera and Jonah Hill as the object of teenage affections. Her breakthrough performance was noted for her captivating onscreen presence and natural humor skills. This propelled her to some other great work, first in the Heather Parry produced The House Bunny and later in indie favorite Zombieland. A major commercial breakthrough came again in the form of 2010's Easy A, a modern take on "The Scarlet Letter" featuring Stone in the lead role. Her performance was heavily praised, and she started to become more of a household name.
Career Takeoff
Stone began to gain more high-profile work after ensemble film Crazy, Stupid, Love, her first of now three times co-starring with Ryan Gosling. Wanting to branch out a bit, she starred in 2011's The Help, earning significant critical praise. She also began to appeal to comic book audiences in an ill-fated Spider-Man reboot — while the films didn't do well critically, her performances were still praised. From here, she pivoted to a more serious role as a recovering drug addict in 2014's Birdman. The film went on to win Best Picture at the Academy Awards, and Emma earner her first Oscar nomination herself.
Recent Work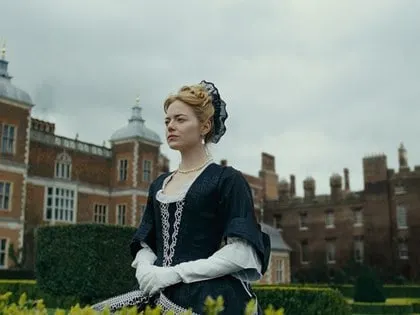 2016's La La Land marked a big moment for Emma Stone. She swept awards season for her role as Mia Dolan and ultimately won the Oscar for Lead Actress. She was nominated again for 2018's The Favourite. While her future work has yet to be revealed, it's clear that she will continue to churn out great performances for film fans for many years to come.