Instant Pot Buffalo Chicken Wings Recipe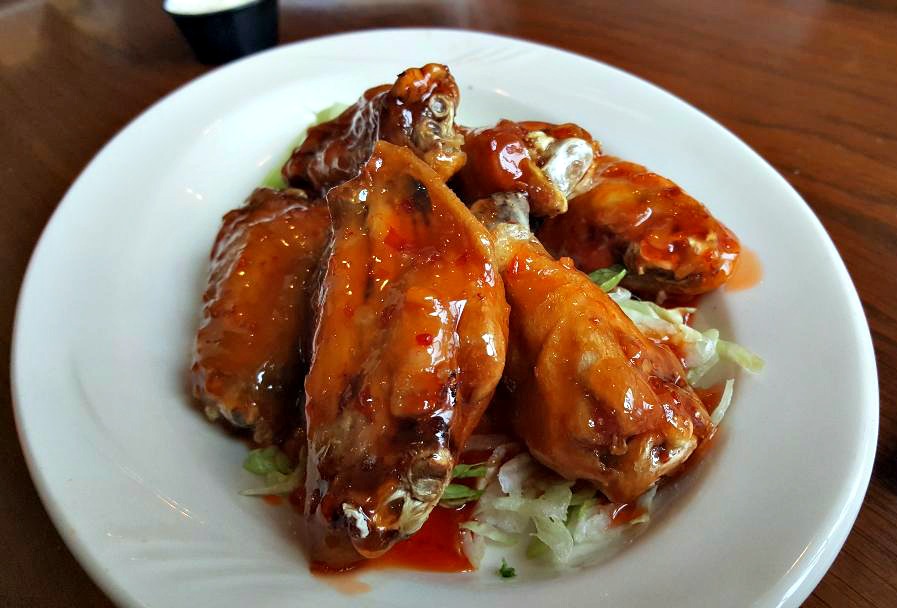 Instant Pot Buffalo Chicken Wings Recipe Ingredients:
1 cup water
3 pounds chicken wing pieces
1 cup butter
1 cup hot sauce
2 Tbs. apple cider vinegar
½tsp Worcestershire sauce
½ tsp. cayenne pepper
½ tsp. garlic powder
Blue Cheese Dressing, optional
Instant Pot Buffalo Chicken Wings Recipe Directions:
Prepare chicken by washing, patting dry with paper towels.
Cut chicken at joints.
Place trivet in bottom of Instant Pot.
Add one cup of water to the pot.
Add the chicken to the pot.
Secure the lid of the Instant Pot and make sure the pressure-release valve is closed.
Select Manual and cook on high for 10-minutes.
Quick release.
While chicken is cooking, make the sauce:
Place butter in microwave-safe bowl and place in microwave for 10-second intervals until melted.
Add hot sauce, vinegar, Worcestershire sauce, cayenne and garlic powder to butter mixture and stir until well blended.
Heat oven to broil with rack about 5-inches from the heat source.
Line a baking pan with aluminum foil.
Add chicken to the sauce. I find it is easiest to stir them into the sauce and lift out with tongs. You may want to pour the sauce in a Ziploc bag and shake the wings to coat.
Arrange cooked wings in single layer on baking pan.
Broil the wings for 5-minutes
Remove wings and add to the remaining sauce you initially used to coat them.
Place wings back on the baking pan in single layer.
Broil 5-minutes. They should be lightly browned.
When you remove the wings, I like to coat them one more time with the sauce and serve.
Recipe by
Mommy's Memorandum
at https://mommysmemorandum.com/instant-pot-buffalo-chicken-wings-recipe/