In celebration of the 100th anniversary of Warner Bros. Studio, two timeless classics from their library, "East of Eden" and "Rio Bravo," will be released for purchase on 4K Ultra HD Disc and Digital on July 18.
"East of Eden," directed by Elia Kazan and starring James Dean, and "Rio Bravo," directed by Howard Hawks and starring John Wayne, will be available for purchase in Ultra HD Blu-ray Disc format both online and in-store at major retailers. They will also be available for digital purchase on platforms such as Amazon Prime Video, AppleTV, Google Play, Vudu, and more.
In collaboration with The Film Foundation, Warner Bros. restored and remastered both films through their Post Production Creative Services: Motion Picture Imaging and Post Production Sound divisions. The Film Foundation, founded by Martin Scorsese in 1990, has restored over 900 movies to date.
The Ultra HD Blu-ray Disc versions of the films will feature 4K resolution with HDR, accompanied by a digital copy of each film. This format provides viewers with enhanced image quality, including brighter, deeper, and more realistic colors, thanks to High Dynamic Range (HDR) and a wider color spectrum.
To fully enjoy the complete 4K Ultra HD experience with HDR, viewers will need a 4K Ultra HD TV with HDR capabilities, an Ultra HD Blu-ray player, and a high-speed HDMI (category 2) cable.
CELEBRATE 100 YEARS OF WARNER BROS. WITH TWO CLASSIC FILMS
EAST OF EDEN AND RIO BRAVO
WILL BE AVAILABLE FOR THE FIRST TIME IN 4K RESOLUTION WITH
HIGH DYNAMIC RANGE (HDR)
PURCHASE THEM ON 4K ULTRA HD DISC AND DIGITALLY JULY 18
Here's a brief overview of each film:
"East of Eden"
"East of Eden" is a classic 1955 period drama film directed by Elia Kazan. It is based on the 1952 novel of the same name by John Steinbeck. The movie stars James Dean in one of his most memorable roles, alongside Julie Harris, Raymond Massey, Burl Ives, Richard Davalos, and Jo Van Fleet.
The story is set in the Salinas Valley, California, during World War I. It revolves around the complex relationships within the Trask family. Cal Trask (played by James Dean) is a troubled young man who constantly feels overshadowed by his more favored brother, Aron (Richard Davalos), in the eyes of their father, Adam (Raymond Massey). Cal struggles to gain his father's love and acceptance, leading to intense emotional conflicts and personal exploration.
The film explores themes of identity, morality, family dynamics, and the struggle for acceptance and forgiveness. It delves into the human psyche, portraying the complexities of human relationships and the search for self-worth.
"East of Eden" received critical acclaim for its powerful performances, particularly James Dean's portrayal of the tormented Cal Trask. The film earned three Academy Award nominations, including one for Best Actor for James Dean. However, it was Jo Van Fleet who won the Best Supporting Actress Oscar for her role as Cal's estranged mother, Kate. Her performance is especially notable for its intensity and depth.
The movie has been recognized as a cinematic masterpiece and has endured as a symbol of rebellious youth and emotional turmoil. It holds a significant place in film history as one of James Dean's most iconic roles and contributed to his status as a cultural icon.
In addition to its critical acclaim, "East of Eden" has been regarded as culturally, historically, and aesthetically significant. The American Film Institute included it in their list of the 400 greatest American films of all time. Furthermore, the film was selected for preservation in the United States National Film Registry by the Library of Congress in 2016, highlighting its enduring impact on American cinema.
"East of Eden" continues to be celebrated as a classic film that explores the complexities of human nature, family dynamics, and the pursuit of personal identity and acceptance.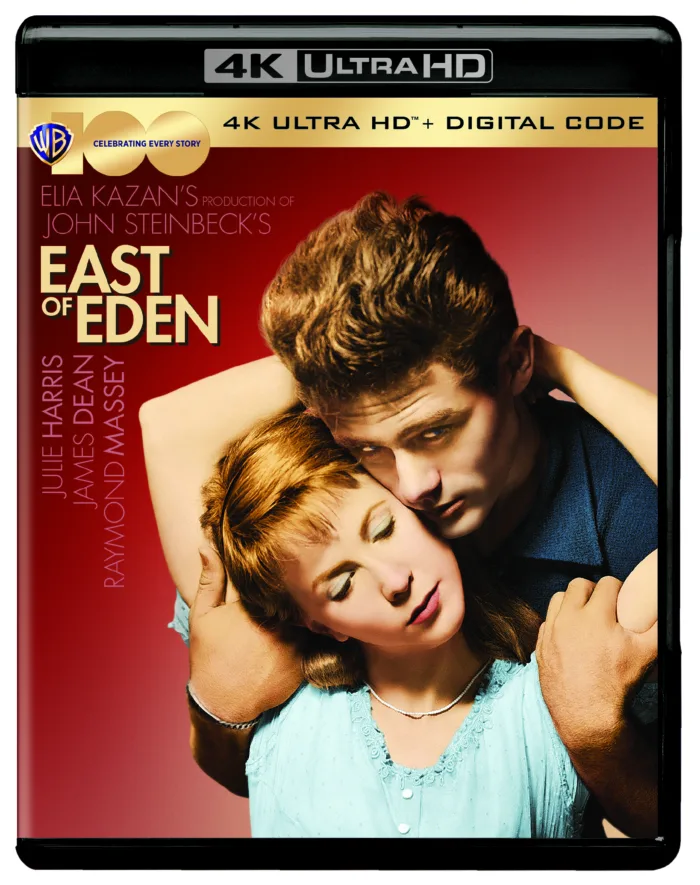 Rio Bravo
"Rio Bravo" is a classic 1959 American Western film directed by Howard Hawks. The screenplay was written by Jules Furthman and Leigh Brackett, based on the short story "Rio Bravo" by B.H. McCampbell. The film features an impressive ensemble cast including John Wayne, Dean Martin, Ricky Nelson, Angie Dickinson, Walter Brennan, and Ward Bond.
The story is set in a small town in the American West and revolves around a sheriff named John T. Chance (played by John Wayne). When the ruthless brother of a local villain is arrested, Chance finds himself facing overwhelming odds as the brother's gang attempts to free him from custody. To defend the town and keep the prisoner locked up, Chance enlists the help of a disabled man (Walter Brennan), a recovering alcoholic (Dean Martin), and a young gunfighter (Ricky Nelson).
"Rio Bravo" is known for its engaging and character-driven narrative, filled with action, suspense, and moments of humor. It explores themes of loyalty, justice, and the bonds of friendship in the face of danger. The film showcases the resilience and determination of the townspeople and the sheriff's unwavering commitment to protecting them.
The performances in "Rio Bravo" are highly regarded, with John Wayne delivering a charismatic and iconic portrayal of the strong-willed sheriff. Dean Martin's performance as the troubled alcoholic deputy also received critical acclaim. The film is known for its well-written dialogue and the chemistry among the cast members, which adds depth and authenticity to the characters.
"Rio Bravo" was praised by both audiences and critics upon its release. It has since gained a significant following and is considered one of the finest Western films ever made. The movie's success led to the creation of two unofficial sequels, "El Dorado" (1967) and "Rio Lobo" (1970), both directed by Howard Hawks and starring John Wayne.
In recognition of its cultural, historical, and aesthetic significance, "Rio Bravo" was selected for preservation in the United States National Film Registry by the Library of Congress in 2014. The film continues to be celebrated for its engaging storytelling, memorable performances, and its contribution to the Western genre.
Overall, "Rio Bravo" remains a beloved classic Western that showcases the talents of its cast and the craftsmanship of director Howard Hawks, offering audiences an entertaining and memorable cinematic experience.
Blu-Ray Releases
The Ultra HD Blu-ray releases of both films will include previously released special features, such as commentaries by Richard Schickel for "East of Eden" and by John Carpenter and Richard Schickel for "Rio Bravo."
The pricing for the Ultra HD Blu-ray editions of "East of Eden" and "Rio Bravo" will be $24.99 each.
About Warner Bros.
Discovery Home Entertainment, the distributor of these films and other Warner Bros. Discovery content, they provide movies, television shows, animation, and digital content through physical Blu-ray Disc and DVD sales, as well as digital transactions on various streaming, video-on-demand, cable, satellite, and mobile platforms. Warner Bros. Discovery Content Sales is one of the world's largest distributors of entertainment programming.