Are you looking for some lovely pet-friendly hotels in San Diego? If that is the case, then there is no need to worry.
San Diego is a great place for those who want to dine out even with their furry friends, the dogs. There are several restaurants and hotels that will allow leashed and well-behaved dogs to enjoy the great dining experiences in this city.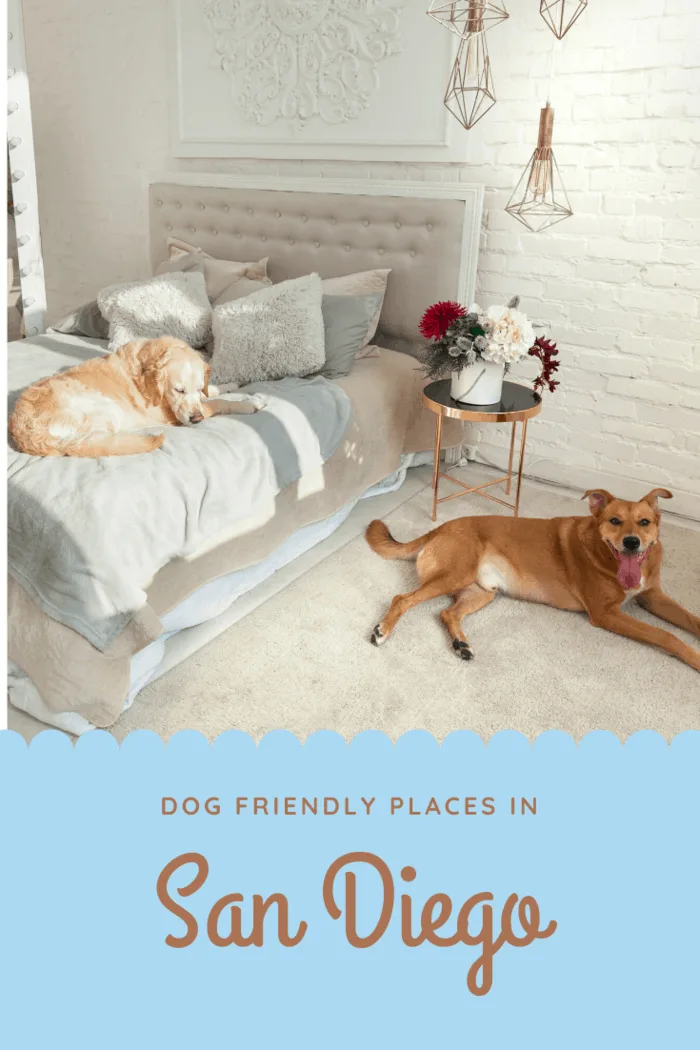 Dog-Friendly Places In San Diego
Union Kitchen and Tap
Situated in the Gaslamp Quarter and Downtown San Diego, this eating spot is inspired by the craving for creative and fresh cuisine that San Diego is known for. Union Kitchen and Tab is one of the lovely pet hotels in San Diego that will offer your four-legged family member with the best of both worlds.
Indigo Grill
If you are still looking for a great dog-friendly eatery in San Diego's Gaslamp Quarter and the downtown area, then Indigo Grill will be the best choice.
It forms part of the great Cohn Restaurant Group is situated in San Diego's Little Italy area. The menu offered at this spot features an eclectic blend of both South and Central American cuisine and also provides a dog-friendly patio.
The Prado at Balboa Park
This hotel is situated in the middle of Balboa Park and is one of the city's favorites. One of the reasons why it has gained a wide reputation is the Upscale California cuisine that it offers in a lovely setting.
When you come with your dog to this place, you will never get disappointed with the services offered. The brunch of patio found in this place is the best in the entire Hillcrest and uptown area.
Backyard Kitchen & Tap
If you are in the Mission Bay & Beaches Area, and you are looking for a dog-friendly hotel, then Backyard Kitchen and Tap is the best. This eatery is a chic, yet one of the known cozily American hotels in this part of the world. It is naturally designed for those who want to enjoy the relaxed vibe of the vast Pacific Beach.
Pets, dogs, particularly, are allowed in the outdoor locations that are celebrated with fire pits, live walls, and three cabanas. There is also both an outdoor and an indoor bar. For dinner, lunch, or just a tasty brunch, Backyard will always satisfy every visitor with the best, including the dogs.
The Patio on Lamont
There are more lovely pet-friendly hotels in San Diego, and The Patio on Lamont is part of the number. This unique venue is known for the exquisite California cuisine and craft cocktails. It is centered on a beautiful outdoor venue. During the Sunday and Saturday brunch, you are free to come along with your dog and enjoy the best. You will get "Dogtails" half off some cocktails.
Before you take out your dog to enjoy the outside world as you wine and dine, you should ensure that it is well trained and can socialize with other dogs and people. You should ensure it is leashed at a safe distance from a host of other diners.