Woah, it's 2021! And with this new year, your new year resolutions must be a bit more stylish. Well, that's an excellent resolution. And yes, all the moms out there, we know that you are going to break this resolution just like you do every year, or is this year going to be different? Perhaps, we wish for the latter to be true.
Why?
Well, its answer was given by Ms. Miuccia Prada as:
"What you wear is how you present yourself to the world, especially today when human contacts are so quick? Fashion is instant language."
However, we also understand that it is not easy to revamp your whole wardrobe and instantly change your style, especially when you have kids. Because style is not just about looking good, it's all about feeling comfortable in what you wear.
But now the important question is- How can you maintain your new year resolution without changing your wardrobe? The practical answer to this question is 'jewelry.' Yes, you read it right! By including simple accessories in your attire, you will be able to look chic and dazzling.
Don't believe us? Well then, read this whole article, and you'll know for yourself.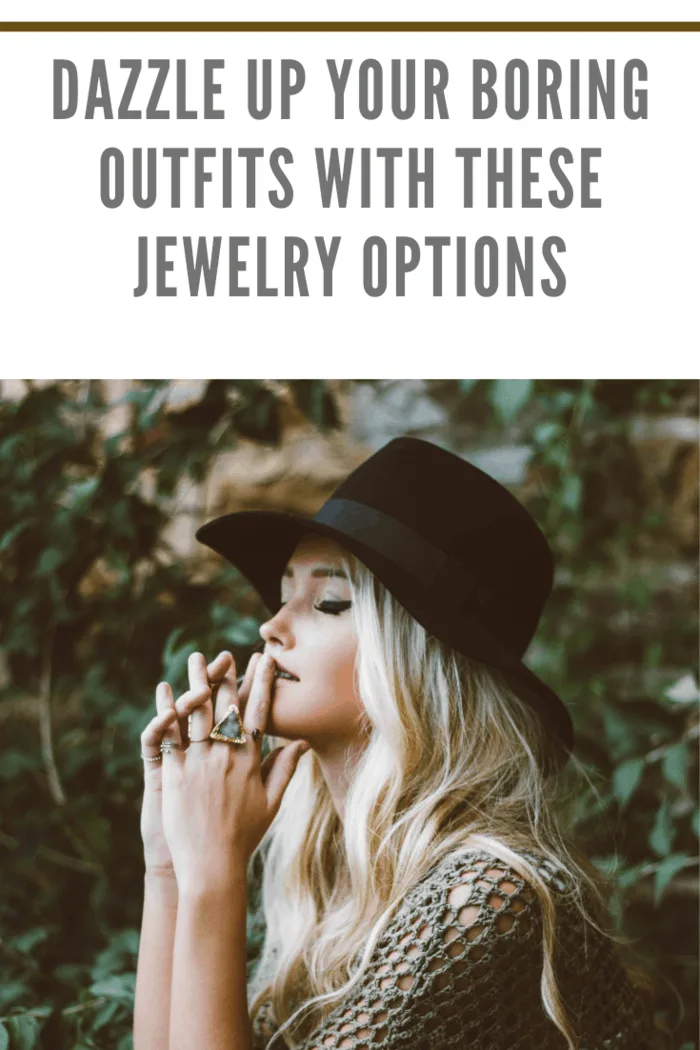 Add solid accessories to your print outfits.
If you have outfits with heavy prints such as floral, camo, houndstooth, leopard, and holographic, you know that it is difficult to style them up. The reason being is that by adding anything over it, it feels a bit loud. So you leave with no choice but to wear it as it is.
However, adding solid accessories like watches, bracelets, earnings, etc., can help enhance the look of your outfit, shares Cosmopolitan. Besides, if you meet somebody for the first time, these accessories, along with your dress, will leave a strong impression on the person.
Don't forget, diamonds are your best friend.
Myth: Every girl loves shining and glittery clothes.
Reality: Not every girl is a shimmer fan. Many love to keep their outfits simple yet elegant.
Fact: It doesn't matter what type of mom you are, ranging from a girly one to a tomboy one. You can't say no to diamonds, especially a diamond ring.
And if you talk about the diamond and a dress, diamonds can match well with your every attire. Moreover, the experts at Aura Diamonds also opine that whether you want to style up for a party at a club or to attend a birthday party of your child's best friend, adding a diamond ring to your attire can entirely change your look. Besides, when you look good, your confidence gets elevated naturally.
Style the pearls for the shades of sea
You must be well-versed that pearls are made by oysters and come from the sea. That's why pearls and shades of sea complement each other. The calm tone of sea/ocean colors perfectly matches pearls and adds extra charm to your outfit to make you look elegant.
Go with classic black and white
When in doubt, go for white jewelry pieces such as silver, platinum, pearl, white gold, and diamond to upgrade your style. In fact, you can also go for an oxidized jewel to brighten up the whole look.
If you are wearing any black dress or even a formal suit, adding a white accessory can make you look classic and chic.
Conclusion
It is never easy to complete a new year resolution, particularly the ones that include working on yourself. But, with these jewelry styling ideas, you can easily make your boring outfits look graceful. So, give up on those excuses and glam up to make 2021 your year. And let's not forget that your kids would love to have a stylish, elegant, and graceful mom!