There are times when you need to convert an image to a different format for a website or social media platform to be able to support it. With this, you will have to convert photos online to make them compatible with uploading. The best way to do this is through file conversion using an image converter tool. This will help you with any error message you'll get if your image file isn't supported.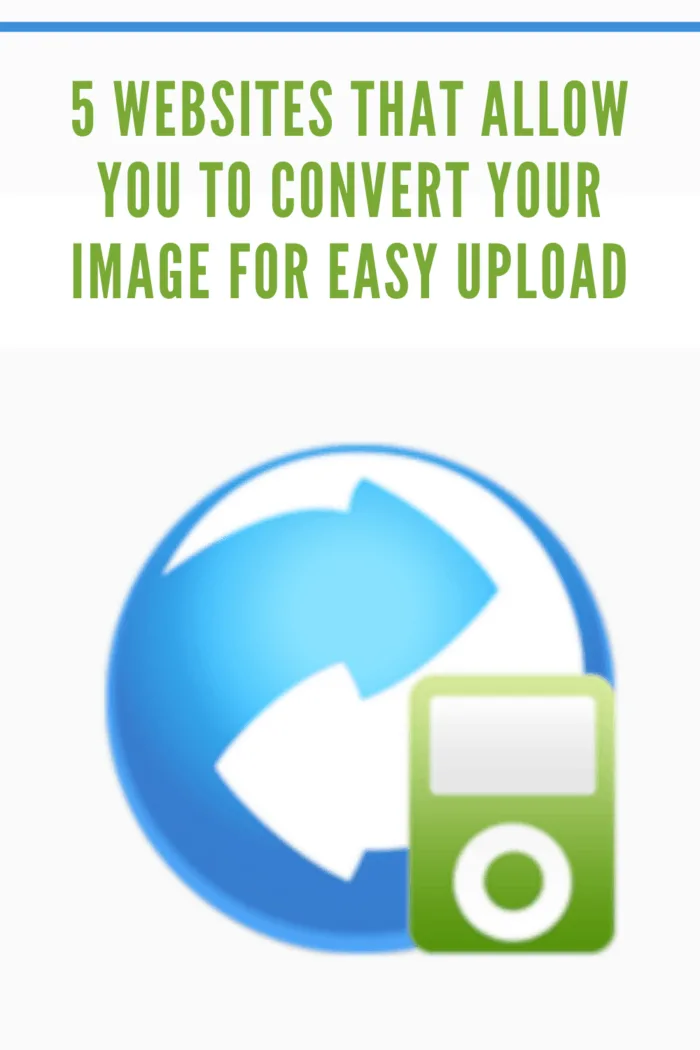 Image converter software
When converting your files with an image converted, the software available usually comes with special functions for customizing the properties of the photo.
You'll also be able to rename and compress the data, and it also has other basic tools that will let you reduce the size of the files.
You'll be able to convert the image into different formats such as JPG, BMP, PSD, TIF, GIF, and RAW file formats.
But with the many photo converter software available online, it can get confusing which ones you should use.
So to help you out, we've read robots.net and picked our five favorite image converter sites for all your image conversion needs.
Scouting for easy-to-use image converters online can be overwhelm ing; th; thes we've featured will narrow down your options and won't give you a hard time navigating through their features.
So, read on to find out more.
Convertio
The first one on our list is Convertio.
This program lets you convert photo files into any format of your liking⎯or the right one that's compatible with the website or platform you're uploading the photo to.
The program is referred to as a "Cloud solution," which lets you convert photos by accessing their online portal.
So you can basically do anything to your photos just by using their online Cloud solution.
Such as basic photo editing and even conversion of files to PDF!
You can even add your watermark to photos for copyright reasons.
Convertio is free to use, but if you want to have access to everything, then you can purchase all the features for a one-time fee of only $7.99 which is a steal for everything you get!
ConvertImage
The second on our list is ConvertImage which is also an online-based image converter platform.
But other than just converting your photos, you'll also be able to do basic photo editing with ConvertImage like crop, resize, rotate, and add symmetry.
Combining all these features is also possible to fully customize your photos to your liking.
It's a great tool for people who love uploading photos on their social media accounts or those who just like to keep their photos for personal use but make sure that they look good.
It supports almost all file types, but only basic photo editing features are available.
But overall, this nifty converter is free, so it's still nice to try.
TinyJPG
TinyJPG is a great online tool that gives you the option to use the optimal compression techniques, which is very useful when you want to reduce the size of your JPEG images.
You'll be able to save JPEG images in the best quality without sacrificing disk space, storage, or bandwidth, says Corel Draw.
TinyJPG intelligently scans photos to compress them, a nifty feature that not all online image converters can do.
However, the photo editing features are limited. The fine-tuning process on TinyJPG is automatic, so there's no option to adjust your photos manually.
But you'll be happy to know that using this converter tool is free.
However, the option to "going Pro" allows you to do more by being able to upload 20 images at once with a better file size limit.
The yearly subscription is worth $25 per user, which is reasonable for those who need to convert their images on a regular basis.
CoolUtils
This nifty online converter is all around!
You can convert files such as PDF, audio, and photo formats.
But the downside is that using the limited trial-free version of this website will only allow you to have JPG files as input.
However, you can convert the JPG files to other image file types such as TIFF, WEBP, and PDF too!
You can also do basic editing like crop, resize, and rotate photos. If you want to access all the features without limits, you can pay a one-time fee of $24.90.
Online-Convert
The last one on our list is Online-Convert.
As its name suggests, it's a file converter that allows you to convert different file formats, such as audio, documents, videos, and photos.
The best part about Online-Convert is that it's free to use and can support different file formats.
The website is easily navigable so you can get the hang of it in no time! However, you won't be able to do photo editing with it, like adjusting the color or cropping.
But if your aim is to just get your photo converted to the right format that can work well with the website or platform of your choice, then Online-Convert is the best for you!
Try them out!
And there you have it!
These are five image converter sites that can easily convert your images to conveniently be uploaded to the website or social media platform of your choice.
All these five websites are easily navigable and we guarantee you that you won't have a hard time trying to find their features because everything is laid out straightforwardly.
With all the online image converters available, you may get overwhelmed and won't know exactly which you should go for.
Our five picks will help you narrow down your choices and make it easier for you to choose one that will work the best for you.
We've featured those that are free simply just for your conversion needs, and we've also featured ones that have pro or premium features if you want to edit or do a little more.
So go ahead and try out these awesome online image converter tools for yourself and you'll finally be able to share your photos easily on pretty much all platforms.