In most cases, a couple's first thought is having a wedding event, not even how much it'll cost. Well, the idea comes first before determining the budget, considering an amount that favors you and your partner. After that, you start hoping that things work out.
However, you may not understand how much it'll cost until you get into planning. The plan may seem hard, but inputting your energy and time with a few consultations here and there all turns out well. This article discusses exactly how to plan your wedding budget. Please continue reading to learn more tips for planning a wedding budget.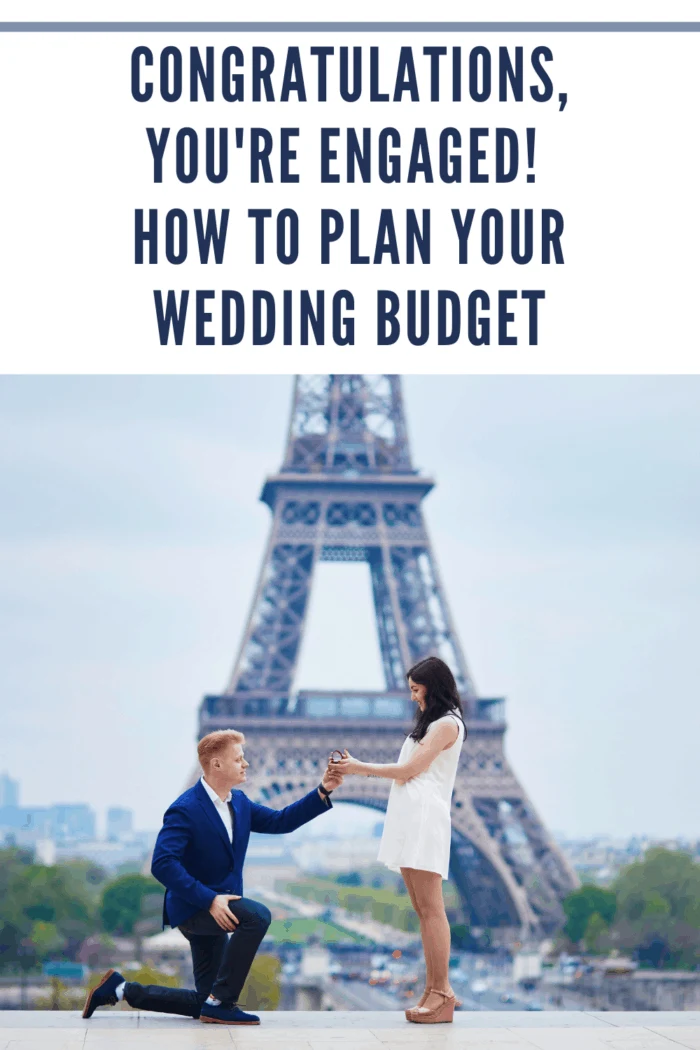 What wedding type do you want?
Start by having a talk with your spouse and determine the wedding type you both wish for. For instance, try getting a picture of the wedding. The reception type, the venue, and floral décor. Where do you want to see your friends and family celebrating? Is it in a classic hotel or in the backyard? You can get more inspiration from TV shows, movies, or the internet. Is there anything you like about any of them?
Nevertheless, don't just hang on a few small things you've seen and admired. Your budget should matter most. You should know what to prioritize.
Come up with a budget.
Let everybody involved in the wedding expenses have a look at the total budget. It could be your first time making a budget with your partner. The experience is lovely and needs to be enjoyed. Being open and honest in talking about the much you can afford regarding the contribution helps learn more about each other. Be sure it can establish an excellent layout for excellent date nights requiring budgeting after marriage. You need to raise a matter and agree on it.
Have your ratios set according to what you feel is more essential. You could be willing to spend more on photos and not flowers because maybe they don't matter. Perhaps you care more about one part than another; just make adjustments. As you do everything, please pay attention to the cost. If you've got a lot and willing to use it, then go for fancy options. On the other side, don't strain yourselves if you can't survive an expensive budget.
Know your priorities
Both of you should say their top three priorities at the wedding. There's no specificity but go by your taste. Maybe it's cool music, a specific photographer, the cake shape, flower tons, and more other interests you may have. The list will help you focus on a little more time, money, and energy on the most important things.
It'd be best if you made plans separately to avoid copying each other's ideas. After that, compare and contrast before making a conclusion on what to give priority. You can, later on, write a wish list, either together or separately again. Then, put your heads together to figure out what's really necessary to dictate the budget.
Trim the guest list
Are you tempted to have a list carrying every favorite person to you in the whole world? Well, there's no harm, but remember, every guest on your list is an added expense. Whenever you add one, it'll only end up raising the cost. Suppose you wish to save, then develop a smaller and more intimate event.
Cutting the number of those you included isn't significant to both of you. Another way is by reducing the reception number to only the closest family and friends. You should understand that the guests' number has a more significant impact on a wedding budget- it doesn't matter the venue or the kind of plan put in place.
Opt for affordable wedding rings
A ring at a wedding is symbolic. It's used to show each other's commitment to that marriage. Nonetheless, it shouldn't cost you all the dollars. In America, most couples spend around three percent of the general wedding cost on their rings, not forgetting the thousands they'd spent on one for engagement. The ring part is where you can quickly lower the overall cost by trimming, significantly when the two of you can't stretch your finances too much.
Many will advise you to pick a ring you'll like because it'll hopefully be worn for the rest of your life. But again, that's not a suggestion to get the most expensive. We've got numerous choices of durable and less costly rings, including Titanium, silver, among others. Find out more about them from various sellers and compare the features and prices before picking what's suitable for your needs.
Prepare a backyard reception or outside.
Did you know that the venue can eat up to almost half the total wedding cost? You can cut that back by opting for your home or an open public park. While it will help save you money, be prepared for any emergencies like the rain or too much sun. Make sure you have a backup plan. Renting conference halls or a functioning building can be costlier. Why not use your home or utilize the beautiful view of the park.
Furthermore, some towns are less expensive than others. But if it's in the remote areas, it might up the cost more so when decorations and talent have to be obtained from far. It's up to you to do research, consult widely before settling for one place.
The bottom line
A wedding is one of the most memorable happenings in one's life. While the entire development may seem impossible, planning and budgeting can help achieve your goal. Visit A1 Credit if you want to save money for your wedding, and they have helped many in this regard and can help you.
In case your original figures and wants fail to match after undertaking enough research, it'd be best if you reevaluate. Find out the significant and possible changes you can make to bring your vision to reality. Check if it's the venue, reception type, rings, guest list, or décor, and others. Despite having ways of saving money, suppose your desires and budget don't rhyme entirely and identify the plan's means of leveling out. Don't just give up yet, for it can happen.