Career counseling refers to guiding a person, providing moral support, and exploring different solutions to their problems. There is a positive relationship between a career counselor and counselee, usually based on a good reputation and trust. With much-needed trust and rapport, the entire counseling process becomes much more convenient.
This process focuses on helping students understand which career they are interested in and letting them know the career trends. By approaching the right career counselor, your decision-making will improve as you get assistance from a professional. Building a career is more like planning your long-term goals, which undoubtedly requires an expert's help to progress in the future.
Ideal Time for Reaching Out to a Career Counselor
The ideal time for reaching out to a career counselor is when someone becomes a teenager. Students explore their career options from the age of 13 to 17 and often get double-minded about it. This period requires special attention, as many physical and emotional changes happen in this age bracket. Career counselors refer to it as a transitional period. Students decide which college is the best and how to 'fit in' with their peers. They begin to plan their career, which calls for professional help, so they tread in the right direction.
The majority of parents actively involve themselves in shaping their child's career. However, it might not be enough. Sometimes, expert supervision answers different issues, and specific background knowledge is necessary to counsel students. Students may be juggling to choose a major, so counselors can evaluate their interests and skills to help them pick a field. For instance, they can guide students to pursue the master of social work online degree programs if they're keenly devoted to serving the community; share OnlineDegrees.com. Similarly, those who prefer the healthcare industry can opt from various healthcare subfields. They are well-equipped to guide students by determining their career aspirations and aligning them with their capabilities and skills.
In the year 2021, career counseling is highly beneficial for students' personal and professional growth. Therefore, more and more colleges should invest in good career counselors for their students. After learning about the importance of career counseling, let's look at four reasons why colleges should have career counselors on board.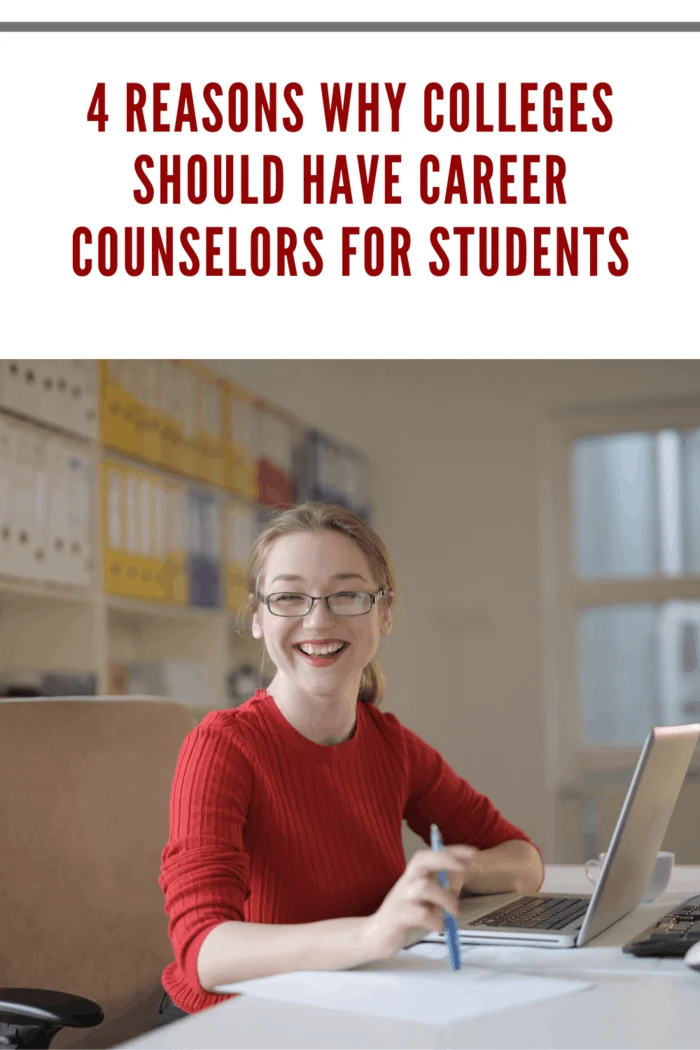 They help students in choosing an ideal career
Career counselors know how to assess a student's personality, aptitude, interests, and other traits. It helps them in understanding the student's capabilities and what they want. This assessment of students makes the career selection process more manageable, with ideal career choices shortlisted for students. Afterward, all there is to do is choose the perfect career from the available options and plan accordingly.
They help students in staying relaxed
Choosing a career path can be taxing and overwhelming for students. It is no wonder it is a demanding activity for both the students and their parents. In such cases, many students get pressured and lose their calm. Career counselors can be beneficial in these situations, as students can vent their emotions to a third person. Moreover, talking to an expert and asking for advice helps release some tension and gives students some much-needed hope. Career counselors even assist students in coping with learning difficulties and developing strategies for better academic performance reminds the Cult of Pedagogy.
They build the confidence of students
College students who are sure about their careers are much more confident in real life than puzzled individuals. Approaching a career counselor will surely help build your confidence as a counselor understands the hurdles in a student's life. They talk you through the entire process and provide sufficient guidance for you to lead the way. Discussing the career pathway is undoubtedly important, and counselors make the discussion easy and fun. Counselors know how to tackle students' different issues, and with each passing day, students' confidence level builds up.
They ensure mental stability
Sometimes, students are uncertain about which career to choose and torn between different options. This indecisiveness makes them even more frustrated, and selecting a career becomes a lost cause. (Read Psychology Today's tips for handling indecisiveness.) Fortunately, a career counselor acts as an intermediary to bring mental peace to students struggling to decide a major or worried about academic performance. Counseling enables students to evaluate themselves, their skills, and expertise and then strive for a profession. Counselors also guide students about the range of activities they can perform with proper organization and planning.
The Bottom Line:
It all comes down to getting the correct guidance from the right person at the right time. Hence, students should opt for counseling when they still have time to figure out their future. You can also get help in the future, but doing so in college is the ideal approach. So seek professional guidance and explore your career choices smoothly.