Christmas is one of the best times when friends and family see each other and catch up while having meals together. You'll also enjoy seasonal foods and beverages and watch countless holiday movies with your peers. Many people look forward to celebrating Christmas every single year, and if you're one of them, it's best if you start by investing in several decorative pieces for your home. With the right accessories, your home will look and feel like Christmas, encouraging your friends and family to get into their Christmas spirits! Here are effective décor ideas to bring your humble abode to life this Christmas.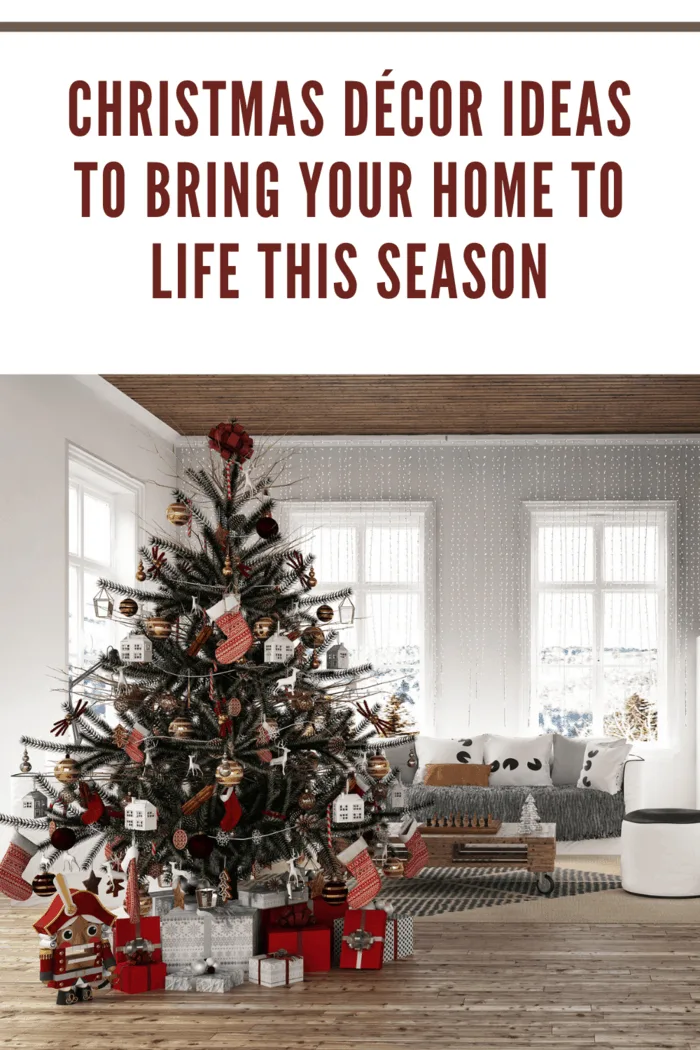 1, Start With A Tree
The first thing you'll need when decorating your home for Christmas is a Christmas tree.
This is, perhaps, one of the most important decorations during Christmas and is considered a staple in every home.
Seeing a Christmas tree at home is enough to set the mood for the holidays.
Depending on your preferences, you can opt to personally cut a tree for the holidays or order one from a reliable brand, and have the tree delivered to your home.
After finding the perfect tree, next comes the decorations you'll put on it.
Decorations and Christmas ornaments come in different shapes, sizes, and themes and can be purchased almost anywhere.
You can either go for handmade or modern-looking ones.
You can create Christmas balls from scratch if you have the time and interest.
A well-decorated Christmas tree can help you create a very festive look, as this can be used as your centerpiece during the entire Christmas period.
2. Maximize The Color Red
One of the most popular ideas for decorating your home this Christmas is to use all the shades and hues of red.
Red is a very traditional color for Christmas, and Christians have long used it to represent love, hope, and life.
Using red can help to give your house a warm and inviting feel, which is perfect for those winter months when everyone is looking for a way to stay warm.
To truly maximize the color red when decorating for Christmas, look for décor pieces with Christmas details.
If you're planning to use red curtains during Christmas, look for ones printed with snowmen or candy canes.
You can follow the same when choosing table runners, rugs, and carpets.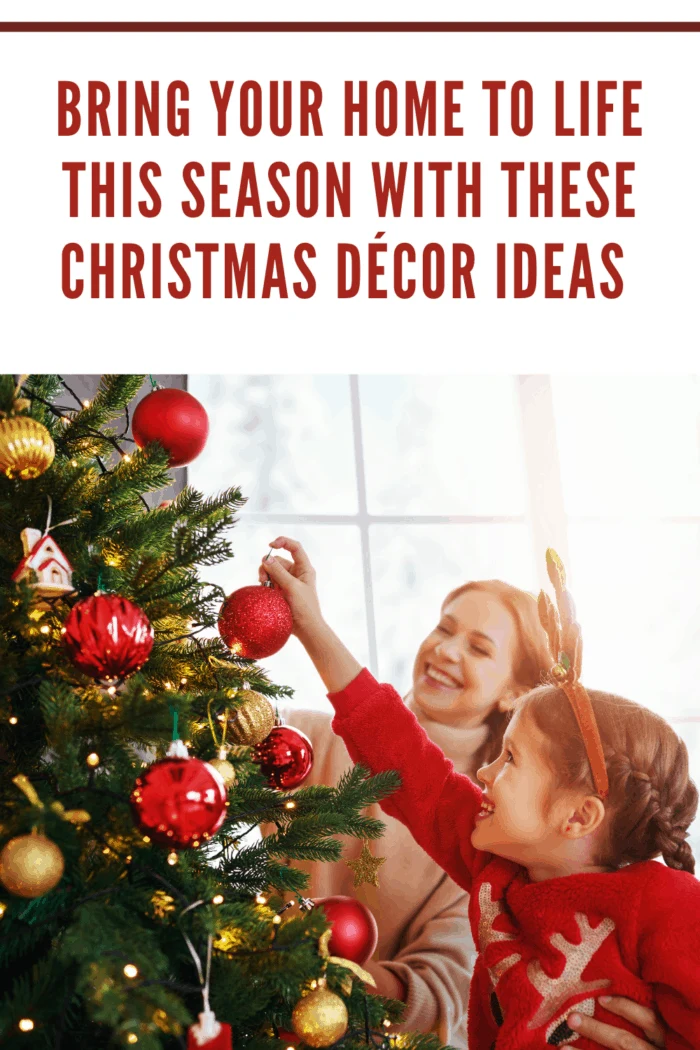 3. Use Christmas Wreaths
If you're shopping for Christmas decorations for your home, you'll want to consider getting some Christmas wreaths.
There are many different types of Christmas wreaths that you can purchase from your local store today.
You can even find ones for a meager price online.
You can also have a wreath on your front door to give your friends and family an idea of what to expect once they set foot inside your home.
As mentioned, Christmas wreaths come in different designs, so make sure that you use one that suits the theme you're going for.
If you want red this Yuletide season, look for a wreath with red accents.
This way, your Christmas decorations will look cohesive and polished.
4. Play With Lights
Many people love to decorate their homes with traditional Christmas lights.
However, if you want to make your home unique and don't want it to look old-fashioned, why not try these modern lights available today?
According to The Spruce, you can find LED Christmas lights that are much more durable and long-lasting than traditional models.
Using Christmas lights is a great way to create an illusion of an elaborate and well-decorated home.
These lights are usually available in many different styles and designs; therefore, you can get the perfect lighting for your home according to your taste and style.
One popular lighting style that you can use is the string of lights.
This can make your home look very stylish and romantic at the same time.
Another great way to decorate your home with these lights is to hang them on your mantle and place various decorations around them, such as small Christmas tree ornaments and balls.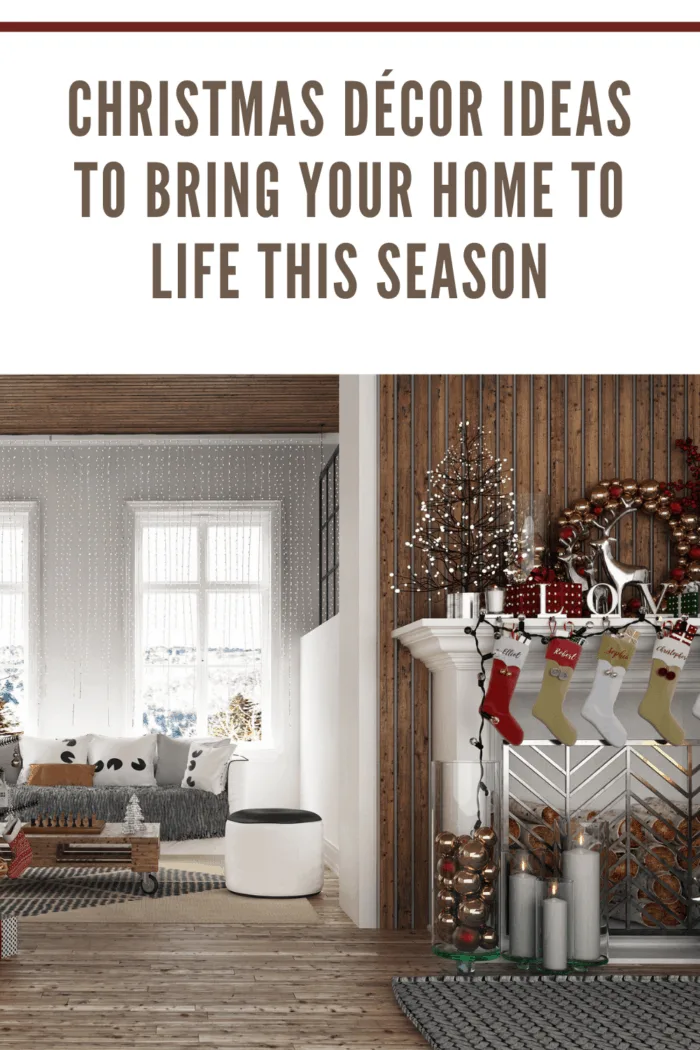 Start Soon
It can be fun to decorate your home for Christmas, but keep in mind that this task does take time and effort on your part.
There's much to consider when choosing which Christmas decorating ideas to follow.
You'll also need to spend time shopping around to know and compare your options.
Fortunately, decorating a home for Christmas isn't difficult when you know what you're doing and what you want to achieve.
Just remember to start as soon as possible so you don't stress yourself out during the holidays!