The decision to put your child in daycare can be difficult for any parent, and the decision to choose the right daycare center can come with a lot of pressure. There is no need to stress out about this. Transitioning into daycare is a gradual process for any child and parent, and choosing the best local daycare can make all the difference.
It's important to shop around and look at multiple places. Go online and make a list of all of the daycare centers in your area that are close enough to consider as an option. Ask around to friends in the area and see if you can get some good referrals. Once you have a list of places, whether obtained through word of mouth or through online searches, there are some things to take into serious consideration before making a decision. Newmarket Childcare Centre offers 5 major considerations that you should keep in mind: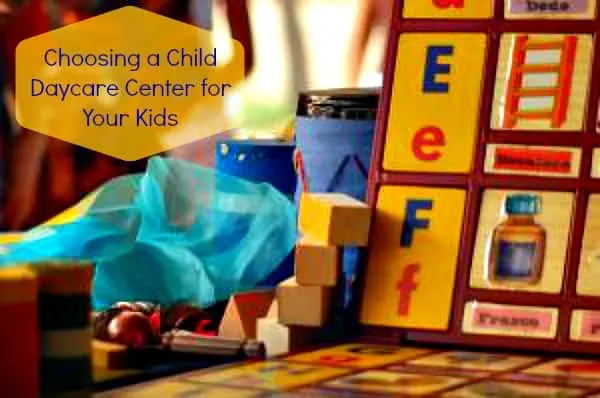 Choosing a Child Daycare Center for Your Kids: 5 Major Considerations
Begin your search early.
This is one decision that you don't want to rush. Starting your search early will give you enough time to consider all of the important factors before making a decision. If you put things off and wait until the last minute, you put yourself at risk of ignoring things that you would otherwise take into serious consideration and explore fully before pulling the trigger.
Reach out to local experts for information.
This is a good step to take at the beginning of your search. Sometimes you can get a great deal of information by making a simple phone call to your local Child Care Resource and Referral (CCR&R) agency. Oftentimes they can also offer helpful advice and referrals. You can also ask whether or not you might qualify for financial help in childcare. It's worth the phone call to get information that could guide you in the right direction and possibly even save you and your family some money.
Visit local daycares.
This can make all the difference. Seeing for yourself the place that your child might be spending a good deal of time in for daycare and speaking with the caretakers there is incredibly important. You should take the opportunity to ask the caretakers some relevant questions during your visit. Ask them about their background in childcare – how long have they worked in this daycare? Do they have children of their own? Are they accredited with any special qualifications?
Find out the ratio of adults to children.
You probably don't want your child in a situation that is short on adults. The attention to detail can be almost nonexistent when one adult is left in charge of more than four or five children at once.
What is the turnover like at this daycare?
This can be very telling information to learn about a daycare that you're considering. If parents don't tend to stick around and trust their children in the daycare for kids you're considering putting your kids in, then you might want to think twice. You should always consider somewhere that has a long-standing reputation as a quality daycare for children, like Summit Kids Academy.
Doing your research will help guide you to the best decision in potential daycares and help you feel confident in that decision.