Your bedroom is more than your resting place.
It is the space where you end up after a long day and a place where you are the most comfortable.
Designing a bedroom should not be a hasty process.
From the bed to the flooring and furniture, there are many options, from natural to learning how to stain wood – options that reflect your lifestyle and personality in the best possible way.
You also have to think about your budget and the space you have.
Today, we are loaded with many sustainable options as the design world wakes up to the reality of environmental impact.
Let us delve deeper into the many ways you can design your dream room, according to the experts.
Designing Your Dream Bedroom – Choose Bamboo And Other The Green Options
Let Us Start With The Bed
The bed is the centerpiece of the bedroom.
Measure your room dimensions before you start looking at the options.
A central location with side tables on both sides is the ideal way to place your bed – but this works for larger rooms.
You can also look for bed designs that offer storage space.
Bamboo beds are rising in popularity for many reasons.
Hardwood quality is decreasing across the world because younger trees are being cut.
Bamboo, on the other hand, is a resilient material – harder than oak.
It also grows very fast, so there are no compromises in harvesting it.
This also makes bamboo a greener option as the impact of harvesting for furniture is offset by its quick regeneration.
Bamboo products last a long time, and the material can be styled in different ways.
A bamboo bed would be a top choice for an environmentally-friendly and aesthetic bedroom.
The article 7 Stunning Bamboo Bed Designs You'll Love for 2019 from Modern Digs Furniture recommends choosing bamboo when looking for a material that is exceptionally durable and won't lose its looks over the years.
Do you really need a giant king-size bed?
The salesperson at the furniture store will undoubtedly try to convince you, but a large bed can cause a design imbalance and take away precious space.
Look at double and queen-size options.
All bamboo bed sizes are standard and offer enough space for a deep, long snooze.
So consider bed size carefully – buy the biggest only when you have ample space.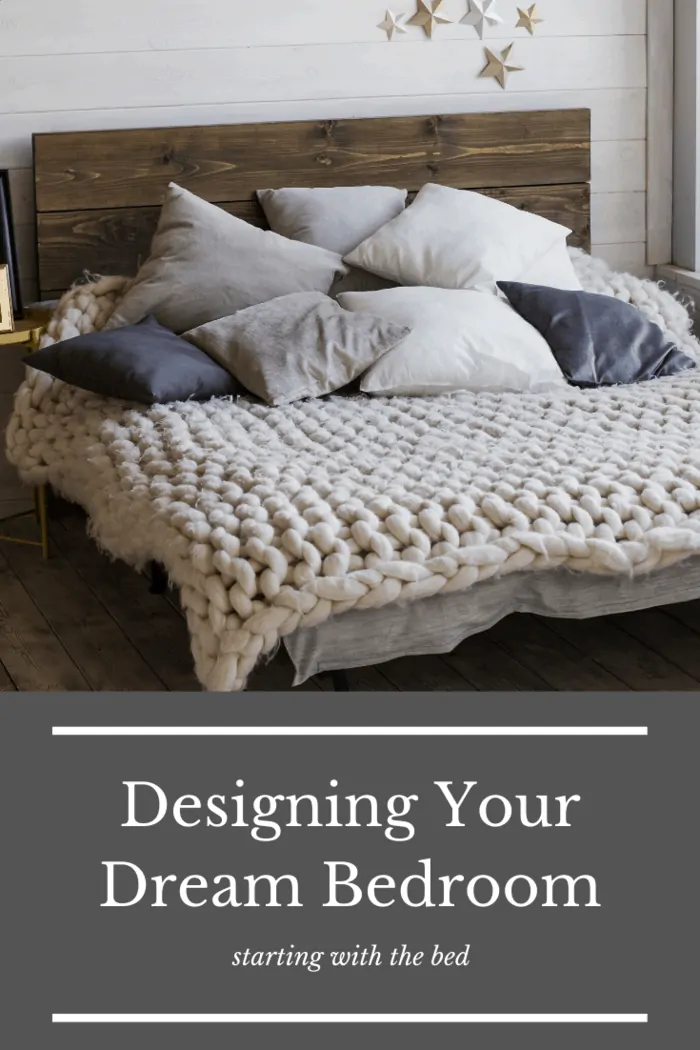 Bedroom Furniture – A World Of Choices
Minimalist, clean lines, and simple – these seem to be the trends that dictate home and furniture today.
Designers are looking to utilize spaces, a struggle the typical urban dweller knows very well.
Smartly designed furniture can add precious free spaces to your bedroom without cutting corners on aesthetics.
Use your wall space wisely.
Instead of a large portrait, think of adding a shelf where you can showcase your books and put your gadgets and chargers.
We already touched upon bed storage – the same can be applied to your side tables, TV stands, and dressers – try to choose options that have multi-level, vertical storage.
Closets are another important fixture in your bedroom.
Look for the double hang option – two levels (rods) where you can set up your cloth hangers rather than one.
This helps you use more of your underused vertical space while keeping things neat — the more places to hang your clothes – the lesser the probability of the dreaded chairdrobe.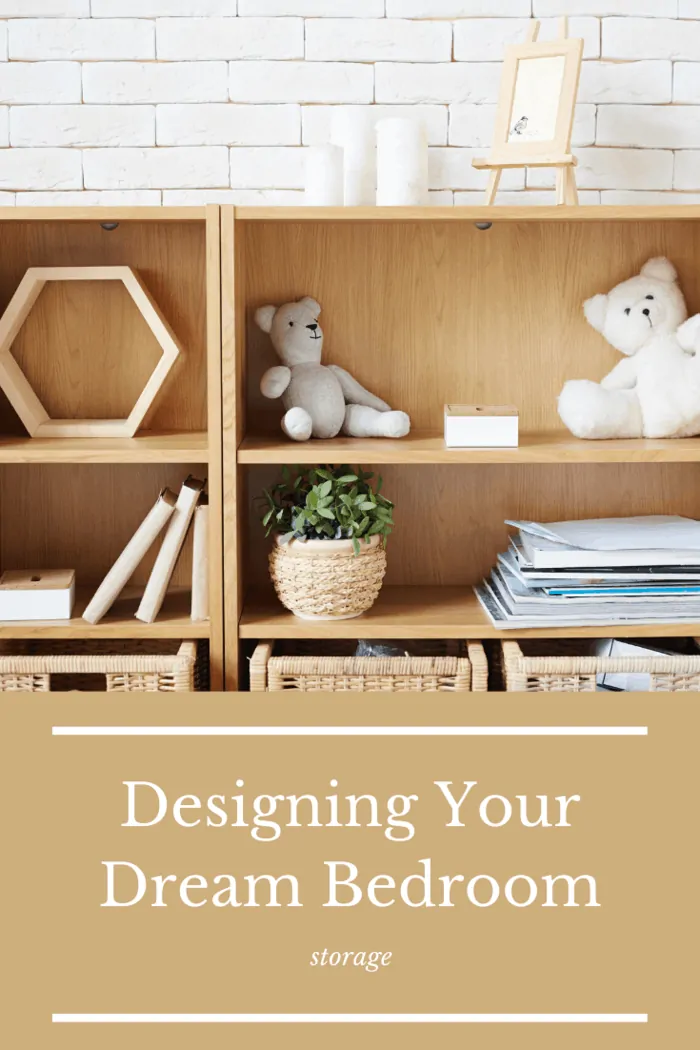 A Sustainable Bed Room
Having a green, sustainable place in the middle of the most crowded cities and neighborhoods is possible if you create some parameters in your bedroom.
Did you know that electronics produce constant electromagnetic radiation that can disturb your circadian rhythm?
Try removing as many electrical gadgets or switching them off at the sockets before you sleep.
There are no compromises to be made because you have chosen a responsible design theme.
You will have a plethora of options.
Eco-friendly mattresses are the rage nowadays.
Regular mattresses contain compounds and materials like fire retardants and polyurethane, which have quite an impact on the environment.
You can instead opt for mattresses that are made of organically produced cotton and wool or latex mattresses.
Bedsheets and pillow covers are next, along with the upholstery.
Organic hemp is a versatile and durable material, while bamboo and silk fabrics have a timeless charm.
Here is an additional tip – to maintain a single texture rule, stick to the same materials while picking up your bedsheets and bedroom window curtains.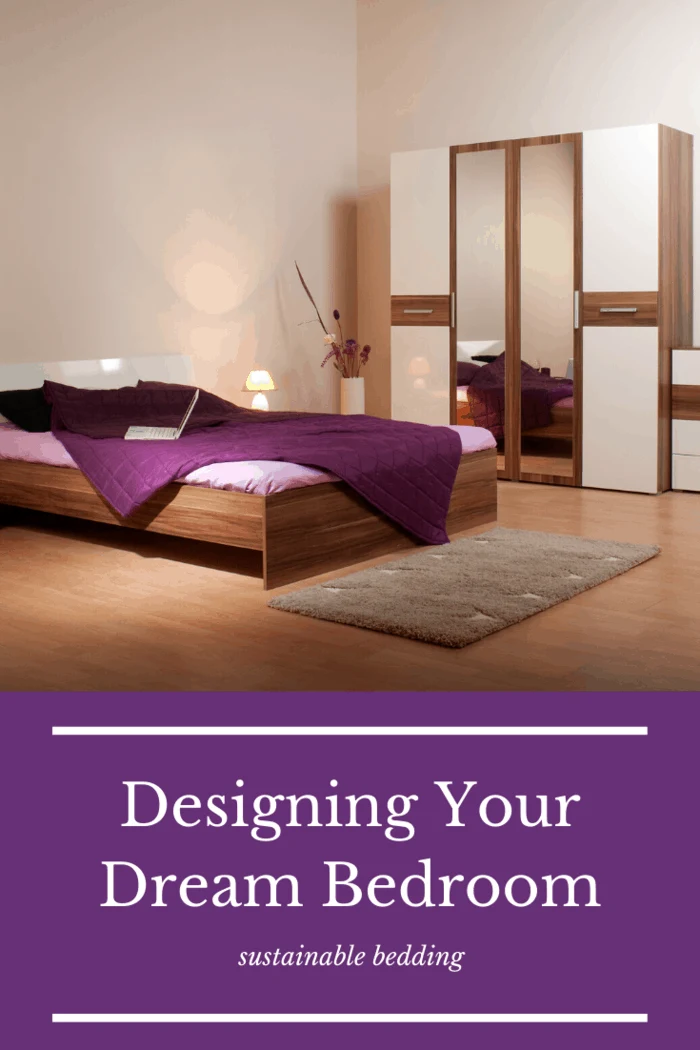 Choose The Right Flooring
A bedroom needs to have a warm vibe about it, and the flooring plays a huge part. FSC-certified hardwood should be your choice of material if you are going for the traditional wooden flooring. Still, many interior designers and architects are marveling at the possibilities of bamboo flooring.
It would be a great matching idea, too, if you have decided to pick up one of those bamboo beds mentioned earlier in this article.
After the flooring, we move on to the layers.
Rugs are beautiful and diverse.
Whether you are investing in an Oriental rug or picking something more affordable and mainstream, there are many ways in which you can incorporate this essential and beautiful decor in your bedroom.
When picking up rugs, we look for warmth, texture, and durability.
Woolen rugs have these areas covered, but you can also go for sisal or jute – both are natural fibers that tick the sustainability boxes.
How do you choose a rug?
If you want to cover the entire floor, deduct a couple of feet from the width and length of the room and find a rug that size.
You can also use smaller rugs to segment your bedroom.
Those living in small city apartments will be aware that the bedroom can also be a place where you have your workstation or office.
This means you need to use the decor to set up invisible walls that divide the room into sections.
Earmark a section of the room where you will place your furniture or fittings and hold it together with a rug.
Experiment with triangular or oval rugs – the former could be a smart idea if you want to define a corner area in your bedroom.
You can also keep things simple. Have a TV in your bedroom?
Set up a thick rug and a couple of beanbags close to the entertainment station – this way, you create a sitting space and avoid having people milling around close to your bed in case you have visitors.
They will know where to sit because the furniture arrangement is obvious – and you have your rug to thank.
interior designers and architects are marveling at the possibilities of bamboo flooring." src="https://mommysmemorandum.com/wp-content/uploads/2019/06/furnish-your-living-room-7.png" alt="A bedroom needs to have a warm vibe about it, and the flooring plays a huge part. FSC-certified hardwood should be your choice of material if you are going for the traditional wooden flooring. Still, many interior designers and architects are marveling at the possibilities of bamboo flooring." width="735″ height="1102″/>
Energy Efficiency Hacks
Before we conclude, there needs to be a mention of reducing energy consumption.
You don't need to overhaul your home electrical systems to reduce heating or air-conditioning bills.
If you are someone who spends a lot of time (including work time) at home, energy efficiency is really crucial.
Sometimes the most straightforward solutions do the trick. Natural light is a gift that should be used.
When choosing the wall color for your bedroom, you can opt for light tones and hues that reflect sunlight and create a bright space.
That way, your room will be a warm space during the short winter days, utilizing all the sunlight.
Fixing your windows to improve insulation can also help you save on heating bills when winter comes.
The natural-fiber rugs we recommended above can also come into play when the temperatures drop.
Wool is an amazing insulator.
During summer, you can change some of your upholstery (use lighter fabrics) and rugs to reduce the accumulation of heat.
Why turn up the air-conditioner when you can just remove some layers of carpeting and allow the bare floor to breathe.
These are just a few of the things you can do to spruce up your space in a responsible manner that is also pleasing to the eye.
It is always great to be curious about new design concepts – after all, home decor is a continuous process – but we should also not forget the simple, traditional things that always work.