Every parent is by default programmed to take care of their child. And when it comes to helping your child follow a suitable career path, there is no such thing as perfect. Gone are the days when everyone wanted their kids to be a doctor, an engineer, or an artist. With the increase in technology, there are numerous career paths for children to follow.
One such is to become an automotive electrician. Yes, you read that right. If you find your child playing with wires and cars, encourage him/her to make a career out of it.
I am sure you will have a lot of questions going into mind regarding this career option.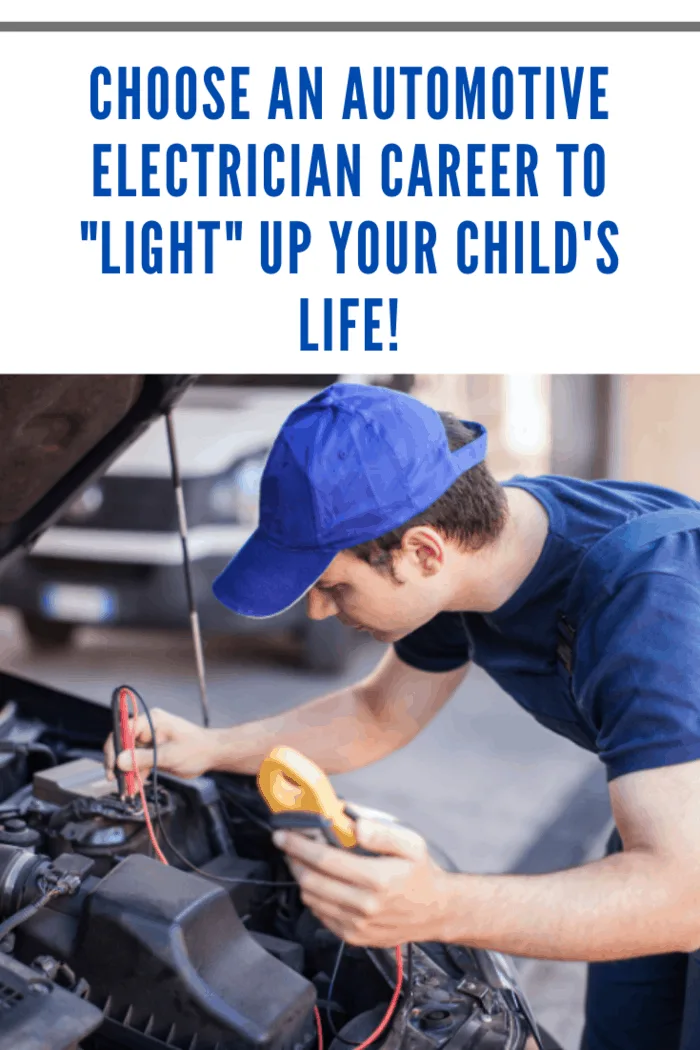 Let's start with the basics!
An automotive engineer works with the transport industry's electrical systems in cars, trucks, buses, and other vehicles.
For instance, the automotive engineer should handle the car's electrical system, including the ignition systems, lighting, air conditioning, anti-theft system, anti-lock brakes, fuel injection system, and various others.
These electricians should read the technical diagrams, use welding tools, and look for necessary repairs and maintenance solutions.
If you are still not convinced and are looking for the reasons why your child should opt for becoming an automotive electrician, here's what you need to know:
Education and Training
Being a parent, you might have been under the constant pressure of paying for your child's higher education. But when it comes to the education and training of automotive electricians, things are a bit easy and, best of all, affordable.
If your child opts to be an automotive electrician, all he/she needs to do is go for an apprenticeship. It will help provide your child with quality education and knowledge of the electrical industry. Of course, you would want your child to attend an Electrician school to gain in-depth knowledge about the industry.
Some schools and institutes offer specialty programs, and certified professionals help you master automotive electrical systems. So, research about the institutes for better understanding.
Salary expectation and job outlook
An automatic electrician is one of the great opportunities for anyone interested in a skilled trade. According to a recent survey, an average electrician earns around $54,110/ year, which is good compared to any other profession. However, the salary of an automotive electrician depends upon skill level, degree of training, education, and of course, the employer.
Transportation is growing insanely faster than expected with advancing technology and increasing electronics. And so do the opportunities for the electricians.
Every vehicle needs a qualified professional to work on the electrical part, which is why automotive electricians are so much in demand. It means that your child won't go jobless ever.
Lastly
Every parent wants to provide the best for their child. So, why not guide them to a career path that can yield thousands of benefits in the future? Being an automotive electrician will give your child opportunities and help them grow into a versatile industry and profession.
In the end, it all comes down to what your child needs and what is best for him/her. All you need is to give a little nudge, and you are all done!