Hotel Transylvania 3: Summer Vacation is an animated comedy film released in 2018. It is the third installment in the Hotel Transylvania franchise, following Hotel Transylvania (2012) and Hotel Transylvania 2 (2015). The film is directed by Genndy Tartakovsky and produced by Sony Pictures Animation.
In Hotel Transylvania 3, the lovable vampire Count Dracula, voiced by Adam Sandler, and his family and friends embark on a luxury monster cruise ship called the Legacy. The trip is organized by Mavis, Dracula's daughter, voiced by Selena Gomez, as a surprise for her father to give him a break from his hotel duties. The cruise is designed to provide monsters with a vacation where they can relax and be themselves.
As the monsters enjoy the various amenities on the ship, including monster volleyball and exotic excursions, Dracula finds himself attracted to Ericka Van Helsing, the ship's captain and the great-granddaughter of the famous monster hunter Abraham Van Helsing. Ericka, voiced by Kathryn Hahn, harbors a secret plan to destroy all monsters, and Dracula's developing feelings for her put him and his friends at risk.
Throughout the movie, the audience is treated to humorous and exciting adventures as Dracula and his monster companions try to uncover Ericka's true intentions while also navigating the complexities of their own relationships. The film features the returning voice cast of characters, including Jonathan (Mavis' human husband) voiced by Andy Samberg, Frankenstein voiced by Kevin James, Wayne the werewolf voiced by Steve Buscemi, Murray the mummy voiced by Keegan-Michael Key, and many more.
Hotel Transylvania 3: Summer Vacation continues the franchise's signature blend of humor, heartwarming moments, and visually appealing animation. It explores themes of family, acceptance, and finding love in unexpected places. The film was generally well-received by audiences and was a commercial success, grossing over $528 million worldwide.
Our Hotel Transylvania 3 Review
Sometimes Movie Night surprises me. My children are early teens, and yet when we received a special Hotel Transylvania 3 Delivery from Sony Home Entertainment Pictures and Jazwares, they were giddy in anticipation.
William was headed to a sleepover and requested that we "wait until I get back home to watch it."
Maybe it was the coffin-shaped box, but I think it has more to do with the Hotel Transylvania franchise. My kiddos (and me) love their fun!
As a warm-up, MacKenzie put on the Mavis costume. It's so adorable, complete with bat wings, tights, dress, and headband. It helped her fit in with the Drac Crowd.
The coffin was filled with so many fun toys from Jazwares. My kiddos were googly over the Hotel Transylvania 3 action figures. They are entertaining with the bendable body parts; they have amazing details and fun accessories to add.
We received a Spooky Scuba Mavis Action Figure. It wouldn't be a monster vacation without Spooky Scuba Mavis! Grab your suit and always join adventurous-and-brave Mavis on a fang-tabulous scuba outing! The action figure is fully molded with 9 points of articulation. Outfit and fashion accessories included are flexible and removable. Includes Mavis in scuba outfit, oxygen tank, goggles, flippers, and a fishman accessory suitable for age 5 years and up.
We also received Drac's Pack 4-Pack Action Figures. Hotel Transylvania fans big and small will love this four-pack of Jazwares Hotel Transylvania Drac's Pack Mini Figures. This collection of Hotel Transylvania figurines includes Mavis, Jonathan, Dennis, and of course, Dracula. Each figurine has hinged joints that make arranging and playing with these toys dynamic and fun. These figurines are made of durable plastic and are perfect for children five years and older.
MacKenzie is my child who cannot resist a mystery box, and Jazwares has the cutest Hotel Transylvania 3 Monster Blind Collectibles. Mystery characters come in fun monster trunks, lined up and ready to be checked into the hotel! Each monster trunk has a skeleton key to unlock the trunk and uncover a mystery mini monster! If you get a lucky trunk, you will also uncover a piece of Hank. Keep collecting to find all the pieces and put Hank back together!
I'm sure you heard MacKenzie squeal when she saw the Mavis Halloween Costume. She was so happy when she fit into it. The costume includes bat wings, a bat ear headband, a dress, pants, and net gloves. It is available in various sizing and is perfect for creative play.
Of course, we love Family Movie Night and we're excited to watch Hotel Transylvania 3! We received the Hotel Transylvania 3 Monster Party Blu-ray Combo Pack. It arrives on shelves tomorrow, October 9th. Trust me; you want this movie.
Hotel Transylvania 3 Synopsis:
The Drac Pack is back with HOTEL TRANSYLVANIA 3, which will make its debut on Digital HD on September 25, and on Blu-ray™ Combo Pack and DVD on October 9, just in time to for a spooky, fun, family movie night right before Halloween!
This must-own family comedy, which has grossed over $425 million in theaters worldwide to date, follows in the blockbuster Hotel Transylvania franchise tradition when Mavis surprises Dracula with a family voyage on a luxury, haunted monster cruise ship. Of course, the rest of the Drac Pack has to tag along, and that's when things get a little…batty.
The monsters are having a great time, indulging in all of the shipboard fun the cruise has to offer, from monster volleyball to colossus-sized buffets and exotic excursions, but then the unexpected happens when Drac falls for the ship's mysterious (and dangerous) human captain Ericka. The third film in this family-friendly monster franchise is the best-reviewed installment, and you're invited along on the haunted cruise vacation!
The all-star voice cast is back, along with some new faces as well including Adam Sandler (Grown-Ups), Andy Samberg (TV's "Brooklyn Nine-Nine"), Selena Gomez (Spring Breakers), Kevin James (Paul Blart: Mall Cop 2), David Spade (TV's "Rules of Engagement"), Steve Buscemi (TV's "Boardwalk Empire"), Keegan Michael Key (TV's "Key and Peele"), Molly Shannon (TV's "Saturday Night Live"), Fran Drescher (TV's "The Nanny"), Kathryn Hahn (Bad Moms), Jim Gaffigan (Super Troopers 2) and Mel Brooks (Young Frankenstein).
And what's a movie night without snacks?
You can also find Hotel Transylvania 3 Decorations.
We first made dinner. My famous Halloween Footloaf: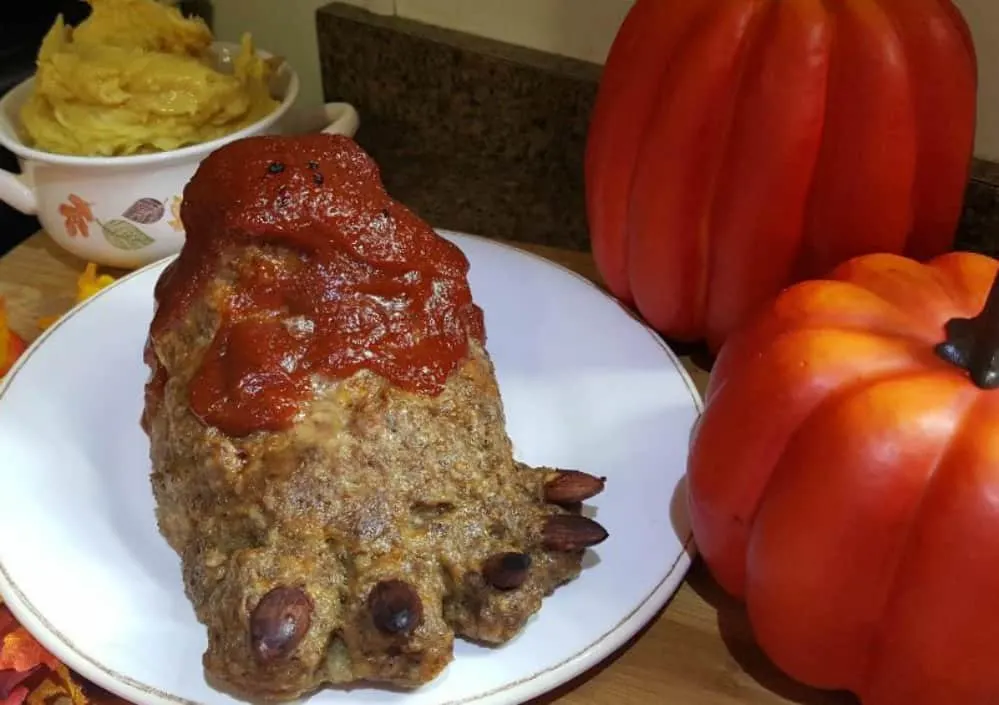 We made Zombie Punch: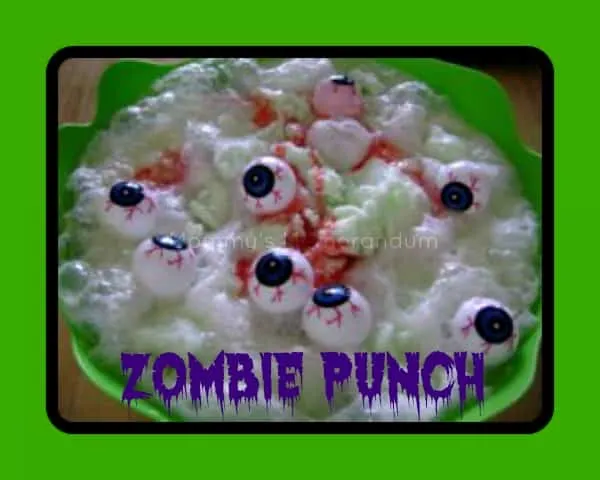 and Hank (Frankenstein) Rice Krispie Treats: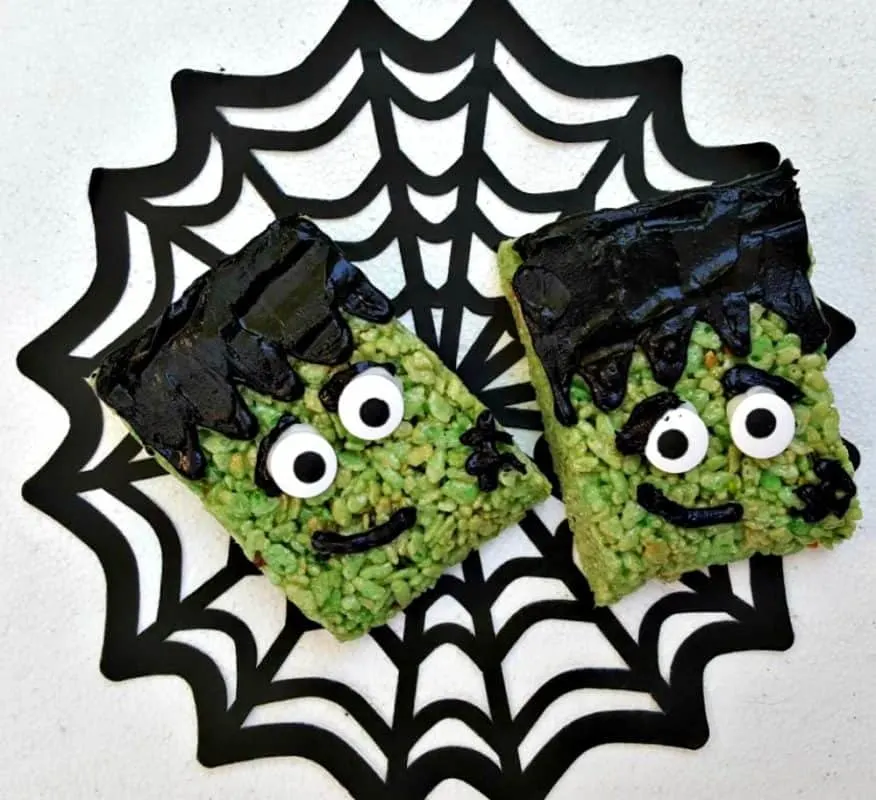 There's plenty of fun waiting for a family night with Hotel Transylvania 3.
Consider carving pumpkins with these themed Hotel Transylvania 3 stencils.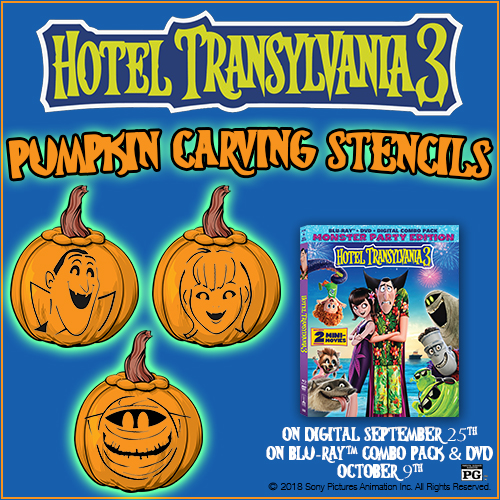 hotel Transylvania pumpkin carving stencils

There are themed snacks and crafts.
DracuStrawsSmoothieRecipe (1)

Why Your Family Will Love Hotel Transylvania 3 for Family Movie Night
Families will love watching Hotel Transylvania 3: Summer Vacation for their movie night for several reasons:
Humor: The film is filled with humor that appeals to both children and adults. It has clever jokes, visual gags, and witty dialogue that can entertain the whole family. The comedic timing and the funny interactions between the characters make it a fun and lighthearted viewing experience.
Colorful Animation: Hotel Transylvania 3 features vibrant and visually stunning animation. The monster characters are creatively designed, and the various locations, such as the monster cruise ship, are beautifully depicted. The colorful and lively animation can captivate children and create an immersive world for the whole family to enjoy.
Engaging Characters: The characters in the Hotel Transylvania franchise are endearing and relatable. From the lovable vampire Dracula to his quirky monster friends, each character brings their unique personality to the story. The film explores their relationships, struggles, and growth, allowing viewers to connect with them on an emotional level.
Positive Messages: Hotel Transylvania 3 incorporates positive messages that resonate with families. It emphasizes the importance of family bonds, acceptance, and embracing diversity. The film teaches lessons about understanding and respecting others, even those who may be different from us. These messages can spark valuable conversations and teach valuable life lessons to children.
Family-Friendly Themes: The movie revolves around family dynamics and the importance of spending quality time together. It showcases the strong bond between Dracula and his daughter Mavis, as well as the significance of friendship and unity among the monster community. These themes can foster a sense of togetherness and reinforce the value of family in the minds of young viewers.
Exciting Adventure: Hotel Transylvania 3 takes the characters on a thrilling adventure aboard a monster cruise ship. The action-packed sequences, chase scenes, and unexpected twists keep the movie engaging and entertaining. It offers a mix of comedy, adventure, and suspense, ensuring that families stay entertained throughout the film.
Overall, Hotel Transylvania 3: Summer Vacation provides a delightful and enjoyable experience for family movie nights. It combines humor, colorful animation, engaging characters, positive messages, and exciting adventures to create a film that can be enjoyed by both children and adults alike.
Get ready for Family Movie Night and make it one to remember with Hotel Transylvania 3.