These days it seems everyone in Hollywood is expecting a baby or has recently had one. This week Halle Berry announced she's expecting, joining celebrities like Jenna Dewan-Tatum, Jessica Simpson, Kim Kardashian, Malin Akerman, Fergie, Lady Antebellum's Hillary Scott, Glee's Heather Morris is reportedly pregant. The list just goes on and on.
We're celebrating expectant mother's regardless of celebrity status this week with Pink Pearl PR.

$550 worth of Celeb-Baby Bump Inspired Goodies
Can all be Yours!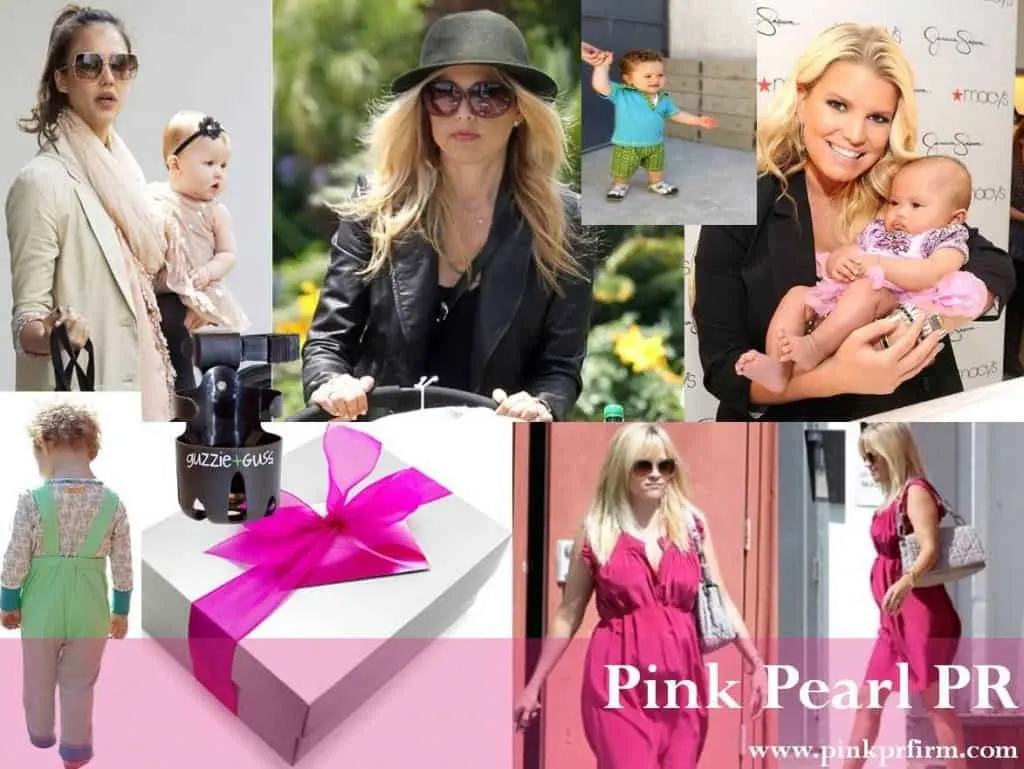 Mommy's Memorandum, The Adventures of Jman and Miller Bug and your favorite bloggers have joined Pink Pearl PR to bring you this
Celebrity Baby Bump Inspired
"Mother" of ALL
Mystery Box Giveaway!
We're inviting you to our Celebrity Baby Bump Inspired Baby Shower!
Walk the red carpet as we invite you to play shower games, shop for expecting celebrities and more.
We'll reveal the winner and the contents of the box at the conclusion of the FLASH giveaway.
Every brand has one goal, to generate positive publicity and enhance their reputation. Pink Pearl PR is a public relations specialist with a global reach, and a proven ability to cultivate and maintain productive relationships with journalists, bloggers, and opinion leaders to meet that goal. Talia Beckett, Owner of Pink Pearl PR, specializes in "luxury female marketing" for kids products, beauty, fashion and lifestyle by showcasing the extravagance and details that make each brand sensational.
While we don't want to take the Mystery out of this box we can give you a peek at some of the brands packed inside:
Finally, a brand that doesn't ask parents to choose between quality and their wallets. Guzzie + Guss creates baby gear that meets parent's needs for fashion and function without sacrificing price (you can still go out for that supper tonight!). Top grade materials are used and new technologies are incorporated, creating baby gear that meets modern parents' needs of affordability, style and sophistication. Guzzie + Guss products are rigorously tested exhaustively internally and externally by industry experts, parents and children, ensuring each product exceeds quality standards.
Eco-friendly, stylish and affordable from start to finish. An idea that started as a line of greeting cards developed from compliments, "These designs would be so cool on baby clothes." So Rad evolved to a clothing line for babies and toddlers that's whimsical, creative and functional. So Rad products are all carefully handcrafted using environmentally friendly bamboo with a mixture of organic cotton fabrics, extra soft on bebe's gentle skin. Offering UV protection, antibacterial properties (the clothes won't smell) and naturally hypoallergenic properties, how can you go wrong?
Innovative, fun, stylish and practical new baby products, designed without fear of departing from traditional norms. Created for parents with an active lifestyle, by a father of five, Pacific Baby continually seeks to 'raise the bar' for parent's product expectations. Their first product, thermal bottles, offered feeding your little one warm or cold fluids in any weather by keeping temperature for 6 to 10 hours (depending on bottle size).
Special thanks to Pink Pearl PR for sponsoring this great giveaway!
Be sure to come back every day for new shower games (entries) and YOU could be the Guest of Honor who wins this
ONE LUCKY WINNER will receive a Mystery Box of Celebrity Baby Bump Inspired (Valued at $550).
OPEN TO US & CANADA
This blog is not responsible for prize fulfillment.