Cannabidiol – popularly called CBD – is among over a hundred compounds in cannabis. But unlike the highly psychoactive compound, tetrahydrocannabinol, THC, CBD does not make users' high.'
Among the many compounds found in the plant, CBD and THC are most prominent because they occur in high amounts, making extraction and research easier.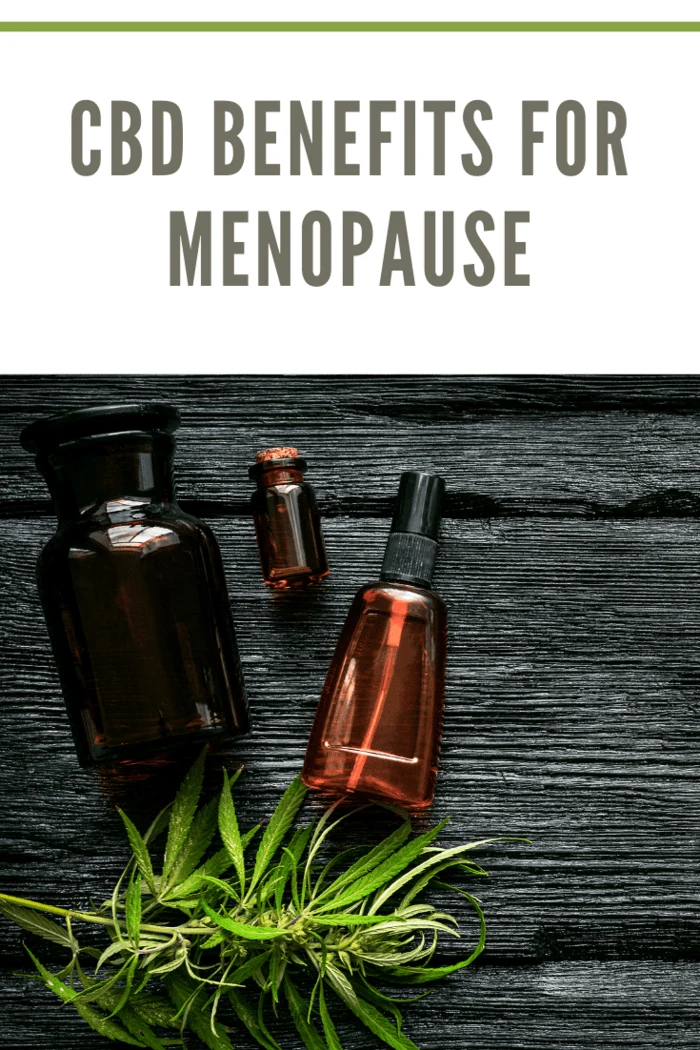 CBD VS THC
However, THC and CBD have their unique fan-based. While health seekers widely use CBD, THC is more common among recreational users, as it is responsible for the high associated with cannabis.
Note that whereas both CBD and THC have common possible therapeutic benefits, THC's 'high'-scare has shifted medical interests to the seemingly safer and non-psychoactive compound, CBD. Little wonder why CBD is found everywhere and in everything.
As CBD-based studies increases, researchers are 'unearthing' new conditions for which CBD may prove therapeutic. Funnily, some literature refers to it as a 'cure-all drug.'
Among the several conditions CBD may manage, experts are reviewing the potentiality of CBD to manage menopausal symptoms.
CBD Oil for Menopause
As with any natural changes, menopause may cause undesirable changes, including sleep disturbances, hot flashes, and mood swings.
Over the years, health experts have investigated several herbal and natural remedies for these conditions.
CBD has proved particularly useful for managing some common menopause concerns.
But before we discuss these potentialities, remember that the US, Food and Drug Administration does not yet recognize CBD as a therapeutic substance for any health condition, save for the treatment of Dravet and Gastaut Lennox syndromes – two rare forms of epilepsy in children.
While early reports from ongoing research perceive CBD oil as a potential alternative treatment for various conditions, including menopause symptoms, it is too early to make any definitive medical claims.
How Does CBD Oil Affect Menopause?
The human body contains a collection of receptors called the endocannabinoid system, or ECS. These receptors spread across the brain, tissues, and organs throughout the body.
Researchers have found that CBD binds with these receptors to modulate certain body functions, including sleep, appetite, neurological functions, etc. Interestingly, ECS plays a significant role in menopause effects.
By this analysis, CBD may help manage menopause symptoms since it binds with the ECS receptors to cause specific positive body effects.
Some endocannabinoid receptors are found in the female reproductive system. Typically, menopause inhibits the system's proper functioning and, in turn, leaves certain anomalies. Thankfully, CBD oil may help boost some of these functions.
Which Symptoms Does CBD Treat?
Since there are limited studies on CBD for Menopause, research authors are reluctant to make substantive claims about its therapeutic potency and safety profile.
However, several studies have examined CBD's effects on menopause symptoms common for other health conditions.
For instance, a recent review on NCBI found that Cannabidiol may help manage insomnia, chronic pain, and inflammation. These results were obtained from patients with health concerns outside of menopause.
So, while there is yet limited evidence on CBD oil for menopause, indicators perceive it may help manage these common menopausal symptoms, including
Sleep Anomalies
At menopause, a lot of women report a lack of adequate sleep. This can have a massive effect on everyday life.
The review mentioned earlier says endocannabinoids modulate the sleep-wake cycle. CBD may help you sleep better when it binds with the endocannabinoid receptors.
Research authors have mentioned a few findings on CBD and sleep and suggest CBD may be sedating.
Although, for now, the evidence may be too weak to make conclusive reports, the indices show CBD can help manage sleep disturbances caused by menopause.
Bone Density loss
Menopause comes with bone density loss. The survey reports that Osteoporosis affects 25 percent of women 65 and above.
Note that bone density loss can boost the risk of fractures, hence the need for early treatment.
In a 2008 animal-based study, researchers discovered CBD might bind with the cannabinoid receptor associated with bone density loss. For this, scientists conclude that CBD may come in handy to manage bone density loss common at menopause.
That said, remember the studies are animal-based. There is no human-based version to confirm CBD's performance in inhibiting the loss of bone density in humans during menopause.
Is CBD legal?
The 2018 Farm Bill legalizes CBD. According to the bill, hemp and its products are legal – so far, they do not contain over 0.3 percent THC.
However, note that CBD's legal status varies across states. So, before you opt for CBD, check the state laws to avoid running afoul of the local laws.
Safety – Any Risks?
CBD is considered safe and widely tolerated. Interestingly, even the World Health Organization thinks the same.
However, some users have reported mild drowsiness, nausea, and diarrhea – widely associated with too-high doses.
Some surveys also suggest CBD may pose negative consequences, along with specific supplements and medications. Medical pros have warned users to avoid drugs with grapefruit warnings when on CBD doses.
CBD may also interrupt the breakdown or metabolism of medications, causing an accumulation of drugs in the system. Even common knowledge can tell the dangers of such a situation.
Again, although CBD products are available over the counter, these products are not FDA-regulated. This makes for a porous CBD market.
So, it's almost impossible to ascertain the safety profile of these products. For clarity, the survey shows many CBD products do not contain what the labels claim. Hence, you may need to do some homework before you buy.
Here are some helpful tips to help you buy right – and safe.
Other Potential Ways to Handle Menopause Symptoms
According to the Office of Women's Health, being active, reducing stress levels, and maintaining acceptable sleep practices are good ways to reduce menopause symptoms.
Besides, hormone replacement therapy may handle symptoms like vaginal dryness, hot flashes, and mood swings.
If you suffer from menopause-induced anxiety or depression, you may want to discuss it with a mental health professional or doctor for expert advice.
However, many women resort to natural options to manage these symptoms, including:
• Soy
• Red clover
• Black cohosh
Although these are yet unapproved treatments for menopause, a truckload of anecdotal reports suggest they offer relief.
Conclusively…
Although researchers have only begun to investigate the effectiveness and safety of CBD and how it works with the endocannabinoid system, the reports so far – both anecdotal and from ongoing research – are a lot promising.
So while we await more research to confirm the natural compound's already-perceived safety profile and effectiveness, you can't go wrong with moderate doses of high-quality CBD products.