Cariloha Bamboo bed sheets come with the tag line, "The softest bedding on the planet." I received a queen bed sheets set and put them to the test.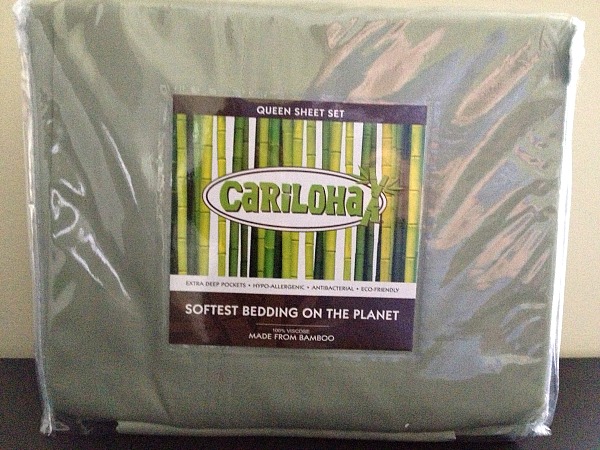 Bed Sheets are Not Created Equal
Sheets are my luxury item. Throughout my life I have pampered myself with a new sheet set. Sometimes I have failed at the luxury part–once I bought sheets because they were pretty and when I got them home and out of the package, they were two flats of fabric stitched down the middle! NOT even the slightest bit "pampering". Sometimes I rested in luxury, like when my mother in law sent me 400 count Egyptian Cotton sheets. Oh, My! And then, there's Cariloha Bamboo Sheets–there is NO comparison. Cariloha bamboo sheets set the bar high for luxurious bed sheets!
Nothing compares. They are oh. my. gosh. soft. I handled them a lot before I finally spread them on my bed to make sure they would fit properly.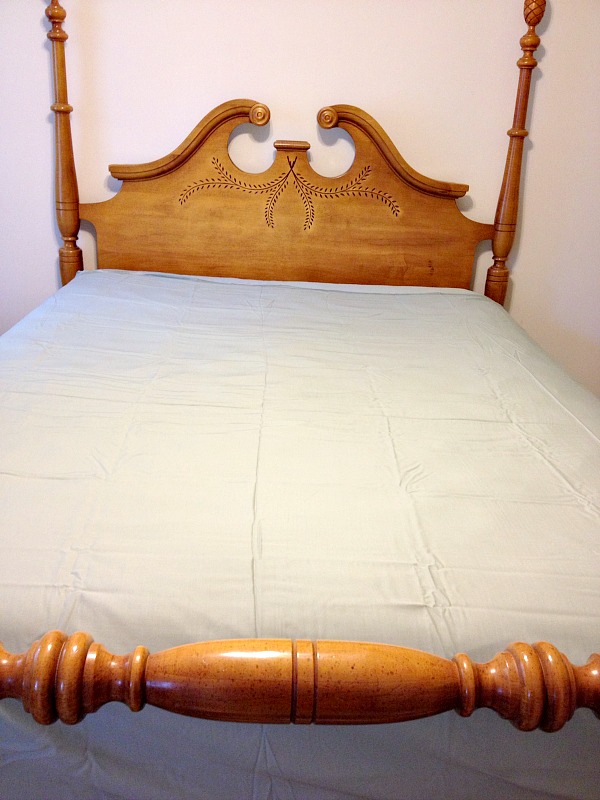 Once I confirmed they weren't going to pop off the corners or grip the mattress half way down, I put them in the wash and when they completed the wash and dry cycle, I couldn't believe it–they were far softer!
I made the bed and then the kiddos and I wallered all over the Cariloha Bamboo Sheets. Miss M just loved how soft they were and Li'l Man loves that they don't make him sweat. The Sage Green Color compliments my bed spread nicely making it a bonus wow!
The Cariloha Bed Sheets Difference
So what is it that sets Cariloha bed sheets a part from the others? Cariloha's natural bamboo fibers are woven into silky-soft fabric that's twice as soft as cotton, giving customers the most comfortable bedding on the planet.
• Softer than 1,000 thread count Egyptian cotton.
• Machine wash cold. Do not use bleach. Tumble dry on low heat, remove promptly, warm iron if necessary. Do not use fabric softener, but you can use dryer sheets.
• 100% Viscose from Bamboo
• Hypo-allergenic
• Fitted sheets fit mattresses up to 18″
• Sheet set contents: 1 fitted sheet, 1 flat sheet, and 2 pillowcases (1 pillowcase in twin sheet set)
Why Bamboo Bed Sheets?
Cariloha – Stay Cool, Wear Bamboo!
Soft: Cariloha bamboo apparel, bedding and bath goods are twice as soft as cotton.
Cool: Bamboo is 3 degrees cooler than cotton and wicks moisture away from your body.
Clean & Green: Bamboo is naturally antibacterial, hypoallergenic and the most sustainable resources on the planet.
These sheets are incredibly soft and comfortable, making for a luxurious night's sleep. Crawling into bed between the Cariloha Bamboo bed sheets will have you feeling pampered!