If you're a camping aficionado, you probably associate camping with immersing yourself in nature. Camping with children may sound like babysitting in the extra-hard setting, but you'd be surprised.
Camping with children is one of the best ways to introduce children to nature early on. If done right, with a little extra planning, and this camping checklist it's also an activity with very little fuss.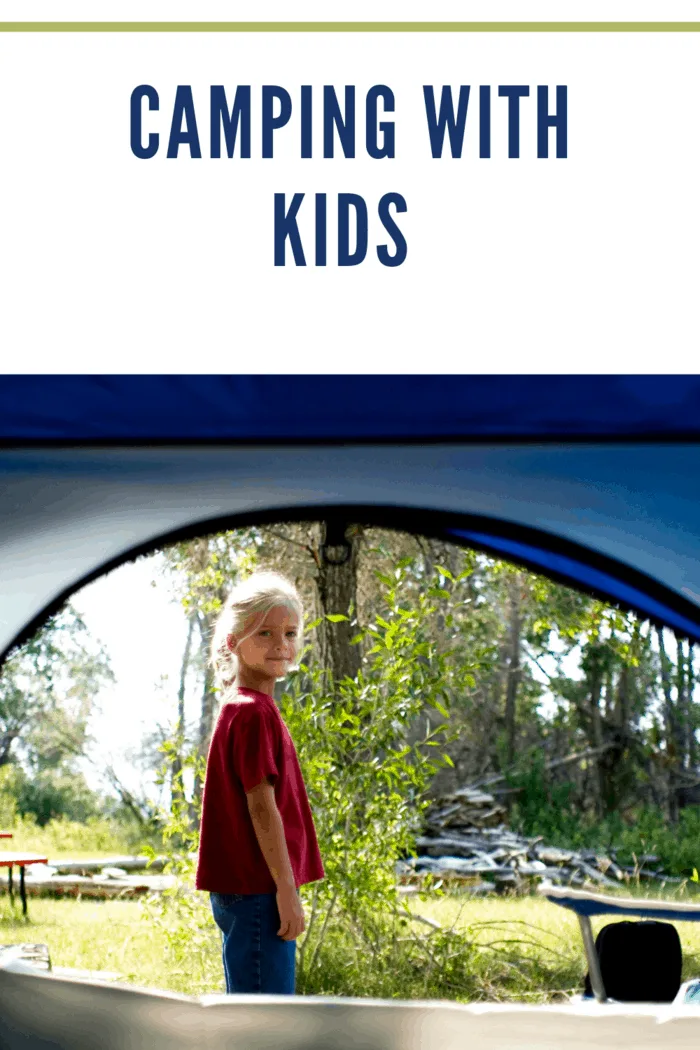 Builds A Healthy Curiosity
Camping is one of the best ways to show children how to interact with nature. Under your supervision, especially in areas that you're familiar with, camping can be a wonderful way to show your children the right ways to hike, forage, fish, climb, trek, and interact with their surroundings with respect.
Waking up in a tent, sleeping under an open sky (in a tent, of course), grilling and cooking on a campfire, all of these experiences lay the foundation on which children grow to love camping and being in nature
Most children get to do a variant of this on school trips as well, but when with family, it turns into a true bonding experience, away from distractions like the internet.
Builds A Sense of Responsibility
Camping is very awe-inspiring for children, even if it's not their first time living outdoors. When you take your children camping, you're putting them in a brand-new setting, in which they have to step up and take part in the goings-on of the trip.
It may seem a little daunting, having to handle kids and hefty chores like setting up base camp and tents, but this is actually the best chance to involve them. You can teach children how to make shelter, how to make sure that their surroundings are safe, to ensure that the provisions are stored safely, etc. And children love the hands-on aspect of everything while camping.
Children find the building process fascinating. It's nothing short of magical, how you can simply stop in a clearing, unwrap some tents, and you have a home for the night!
Don't Be Worried About Tent Gear
A major worry a lot of parents have is about having to carry around heavy, cumbersome tent gear. The children won't be able to pull their weight with the lifting, but they will need tents for sure, and the planning can seem a little impractical.
But you'd be surprised by how easily this hiccup gets taken care of with instant tents. The best instant setup tents are wrapped up, pre-assembled tents, that come with all their framework and sheeting already attached and folded down.
Just like regular tents, they are waterproof and roomy inside. But unlike regular tents, you only need to unfold them for them to pop up into shape, like a push-button umbrella. And whether you get a cabin or dome-shaped instant tent, they are very lightweight and very roomy. So the max effort you may need to put in would be maybe staking them into the ground (unnecessary, but always a good idea).
So, if you're camping with children, instant tents are one of the best ways to cut out most of the hassle from your trip. And focus on the more important parts, like having adventures!
Helping Children Disconnect from Technology
Although the benefits of technology for children are undeniable, it's also true that today's children don't always have the opportunity to disconnect completely. When you take children camping, you offer them this very chance.
Being able to give nature their undivided attention helps children use their creativity and unlock their imagination. Learning about the plants and small animals in their immediate vicinity isn't just interesting – it could even be lifesaving someday.
And when camping with family, children have a safe learning environment in which they can have mini adventures on their own- while being near you. And the love they develop for camping and for nature will last them a lifetime!