When you start to get that itch to see a new place, have a new experience, and create a new memory with your friends or family, you might also begin wondering how and when you are going to save money for your next trip.
It happens to all of us.
We realize we have gone months without taking a week off to relax and recharge.
Unfortunately, much of the time, what stops us is money.
How nice would it be not to have to worry about that and simply jet off to the next destination?
In reality, most people aren't always able to do this, so back to the drawing board we go.
Fortunately, there are ways we can actually get around having to work overtime to make your next trip happen.
Why not think about cutting the cost of what you will need for your trip?
There are so many great ways to do this!
Consider going on a camping trip that you can drive to, somewhere with rolling hills and beautiful scenery to instantly recharge your energy and save you money all at the same time!
You might still need to get equipped with camping gear and proper attire that is well made and can be used for years to come.
We have gathered a few great tips that you can use to make sure your experience is good for you and your bank account.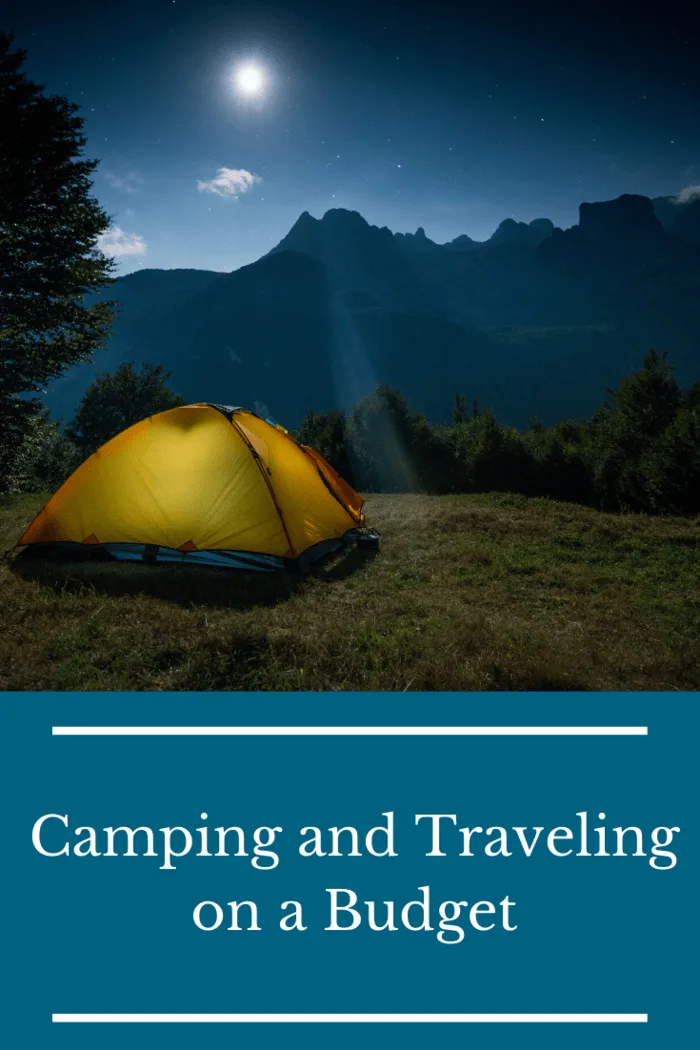 Discount Outdoor Gear
The first point to consider is finding durable outdoor gear that you can use and reuse for the next several years.
While opting for cheaper items might be appealing, you actually end up spending much more over time, as you will need to replace these items more frequently.
Finding outdoor clothing and gear that lasts throughout the seasons and the elements is what you want to focus on.
However, we all know how expensive good quality outdoor gear can be.
You are not alone in this.
There is a solution, you can actually purchase discount outdoor gear from all the big reputable brands that you love, like REI and Patagonia, by using some of their awesome services to either restore your old gear to what it once was or even purchase second-hand gear directly from the retailer.
Go to expertvoice.com, and they can explain it to you.
Taking a Flight to Your Next Outdoor Adventure
Are you taking a flight instead of driving?
You might not know it, but you can actually save a lot of money flying and packing lightly.
Of course, there is always the question of, "How am I going to take my tent and essential camping gear with me on a flight?"
We'll get into that, but in short, you don't have to.
For now, let's talk a little bit about saving money flying rather than driving to your next outdoor camping destination.
With expert packing tips, you can be certain that you will not overpack, which also means you will not overpay for bringing things you do not need.
You will save loads of time flying rather than driving, which broadens the places you can go to.
We also always feel like it's more of a vacation if you have to take a flight to get there.
Do an analysis or a pro and cons list of how much gas money it would take you to drive to a place that you actually would really love to go to, rather than one you might just be settling for.
Also, write out how much time you will either gain or lose by flying or driving.
Flying to Your Next Camping Destination
Okay, so let's assume you have chosen to fly to your next camping destination.
Might it sound odd saying it aloud since you might usually be used to packing up your car with all your gear, right?
Well, luckily, now you don't actually have to do that anymore.
Save time by flying and book a service that sets up your camping site for you.
Of course, there is a charge to use all the camping gear and a charge for the service, but at the end of the day, you definitely won't be spending as much as you would if you purchased all of the camping gear in one go.
According to the Washington Post, You would save tons of money by renting out camping gear, and you wouldn't have to worry about packing it all up and driving it home.
This might be a very new way to enjoy a vacation on a budget, but it is in the unique plans that keep life exciting.