Calcium and Magnesium are vital to our body. We know this when we are pregnant, but I think we tend to forget about the long-term benefits. Two relatives in their later years, both women, fell and broke their hip. The result was they never recovered.
Calcium is essential for bone and teeth health and all our organs thrive with magnesium. Our bodies most abundant mineral as it is stored in our bones and can help prevent osteoporosis.
Magnesium is essential for energy production, absorption of minerals and vitamins like calcium and Vitamin D. It aids the heart in a regular rhythm and can help prevent type 2 diabetes. It also has been known to give relief from pain caused by headaches, cramps and decreasing high blood pressure.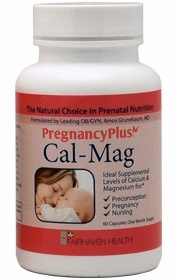 As a mom, I tend to put my children first and sometimes fail to eat as healthy as I should. Both calcium and magnesium are found in dark green leafy vegetables, but let's face it, getting to those can be challenging.Cal-Mag is a supplement that contains both of these amazing minerals to help amp the body and help it function as it was intended.
Think of it like Car Care Ninja. You take care of your car so it performs and keeps you going, just like you should your body.
Cal-Mag can be taken during pregnancy to ensure the growth of the baby's bones. It can also help reduce the added stress on the body that is related to pregnancy, giving the mother to be a restful night, relief from joint and muscle pains and aid in reducing the risk of preeclampsia (high blood pressure when pregnant.)
The dual supplement compliments one another as magnesium helps the body absorb calcium.
I have been taking Cal-Mag and find it to be gentle on my tummy. I know it's doing all that it should be to give my body essential tools to keep it going, and that's a good thing!
Whether you are pregnant, thinking about becoming pregnant or just a woman, adding Cal-Mag to your daily routine is something to consider for healthy bones and better body performance.
Julee is a quirky, dorky, Utah native with an appetite to taste the world, meets its desserts and blog about them. When she's not behind the computer, you can find her playing with her family, reading a good book and celebrating the little things.
Disclosure of Material Connection: I received one or more of the products or services mentioned above for free in the hope that I would mention it on my blog. Regardless, I only recommend products or services I use personally and believe will be good for my readers. I am disclosing this by the Federal Trade Commission's 16 CFR, Part 255: "Guides Concerning the Use of Endorsements and Testimonials in Advertising.".