Get nursery nirvana! Discover the ultimate crib with storage tips and tricks.
Choosing a Clutter-Busting Crib: Your Ultimate Guide
Is your nursery a battlefield of toys and clothes, leaving you feeling like you're fighting a losing battle against the mess? If you're nodding in agreement, welcome to parenthood! With a little one in the house, chaos seems inevitable. But fear not, because we're about to let you in on a game-changer – the crib with storage.
Picture this: a crib that not only cradles your precious bundle of joy but also tames the clutter beast. If you're on the hunt for the perfect crib with storage, you've come to the right place. In this guide, we'll walk you through everything you need to know to make an informed choice and regain some nursery sanity.
Let's dive in!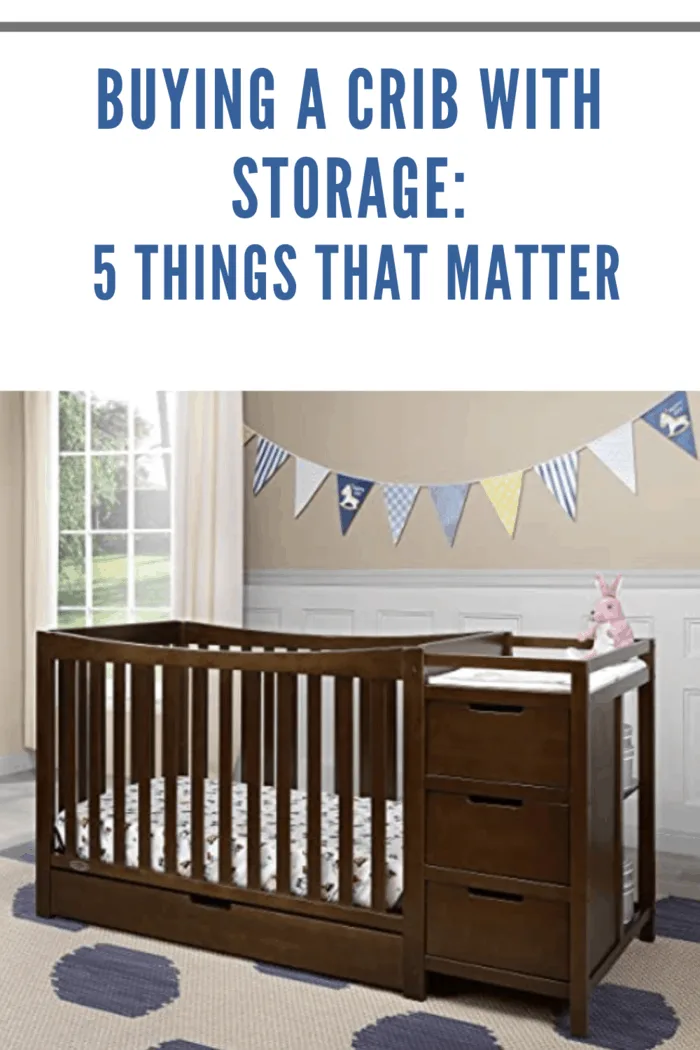 Buying a Crib with Storage: 5 Things that Matter
Size of the Crib
Cribs with storage are especially useful in rooms where there is a shortage of space. The idea is to have a storage solution without making it occupy a lot of space. Well, if the crib itself is too large and takes up too much space, it doesn't make much sense to buy it.
So if you are pressed for space, it's a good idea to look for cribs that are just the right size and have storage space underneath, where you can stash extra sheets, blankets, clothes, or anything else that you might want out of sight yet within reach. It keeps you and your baby's room organized.
Is it Convertible?
A convertible crib that can double up as a toddler bed or daybed is another great addition to the room. That way, the crib will stay in use even when your baby outgrows it. You can convert into a bed when they are big enough to want a little more space. It will save you the hassles of looking for a separate bed.
Crib with Storage and Changing Table
Some cribs come with side storage instead of storage underneath. They feature drawers on the side, and the top of the drawer can double as a changing table if you want to change your baby's clothes. The side storage drawers are easily accessible, and you don't have to bend down as in cribs with storage underneath.
Crib Having Storage Underneath
If you are short on the area and need just a small storage space, it makes little sense to go for a crib with large drawers. They are bigger and take up additional space. It is advisable to go for a compact crib with storage underneath. The storage is mostly in the form of a slim drawer at the base of the crib that is big enough to hold some extra sheets and blankets for kids.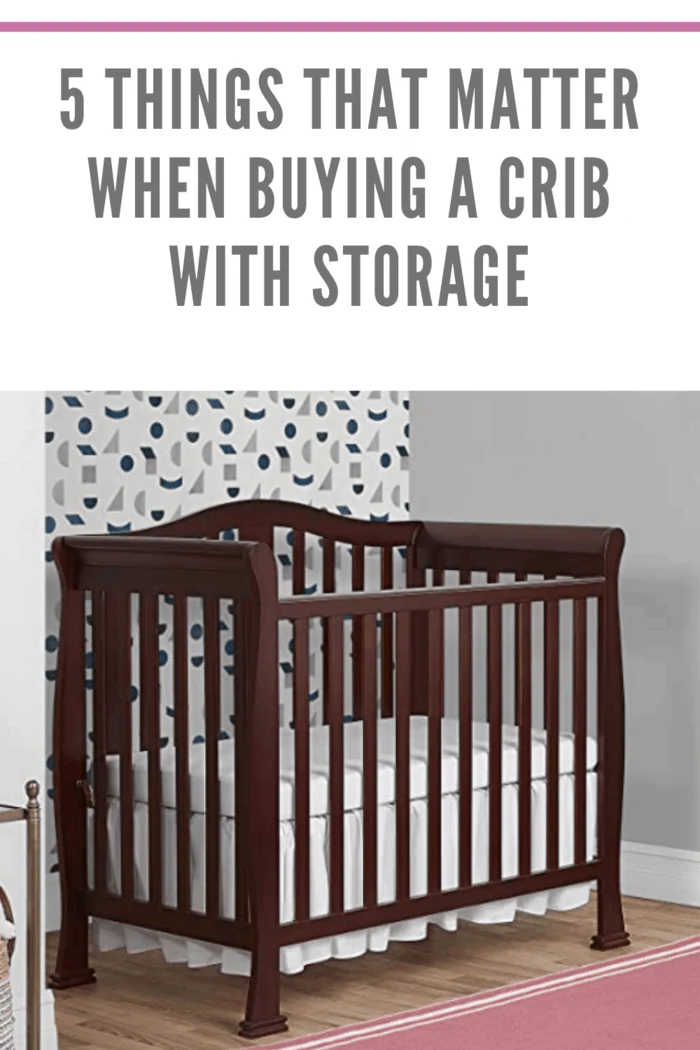 Cribs with Basket and Shelf Storage
Shelf storage cribs are perfect if you want a crib that doubles as a storage solution for all the trash underneath. They are designed with shelves to hold your kid's toys and books neatly. If you want bigger storage for lots of toys, books, and other belongings that lay scattered, you could opt for a basket storage-type crib. It looks charming and serves an additional purpose to store the clutter in your kid's room.
They don't just provide a lot more room for storage than drawers but are easily accessible too. Stash away toys, books, blankets, sheets, and anything else you can think of without worrying about them fitting in. What's more, they're easier to clean, too.
The choices can be overwhelming initially. You don't just need the right size of storage but the correct style too. Finding the right piece of furniture for your baby's nursery that fulfills all the requirements can be challenging. However, proper planning and research can help you design your child's nursery as you always wanted. It will also make the room's transition from baby to toddler their teenage years smooth and easy says The Detroit News.