You've done the bathroom remodel and now you're buying a bathroom mirror, here are essential things to consider.
Every task that we take-up requires a bit of awareness and our complete attention.
It does not matter what kind of job you are handling.
From working on a special office project to buying groceries, we must know how to handle things efficiently to be able to reap the benefits later down the line.
Speaking of which, the article shall be shedding light on some vital pieces of information on what it takes to buy a bathroom mirror.
This might sound like a pointless topic of discussion, like mirror superstitions and such.
But, as we mentioned right at the beginning, every job requires our concentration and the knowledge of the right way to go about a process.
In that sense, buying a bathroom mirror holds as much importance as paying your bills before they are due.
Thus, let us now glance through a few points that can help you choose the right mirror for your bathroom.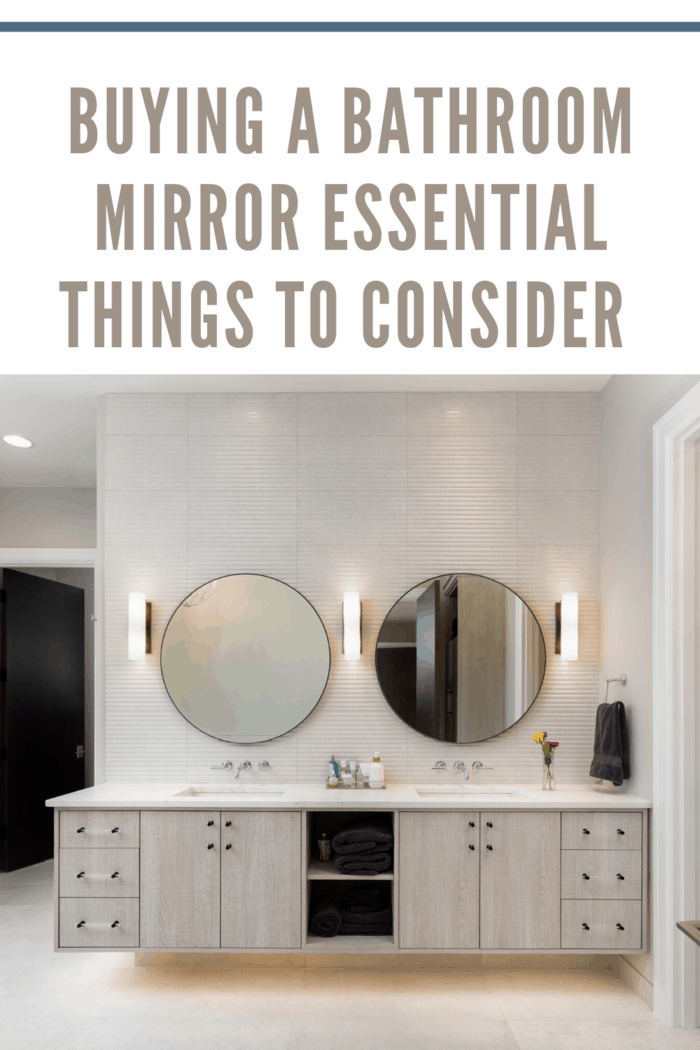 Decide on Your Budget:
Every transaction starts with deciding on the budget.
Most of us have a budget constraint to stick to, and it does not do to dwell on the dream of a pot of gold at the end of the rainbow.
Finances can be messy, and if you are not a hands-on money-manager, you could end up spending a lot on trivialities.
Purchasing a bathroom mirror is not a trivial affair, but it does require you to analyze your financial position so that you do not find yourself tugging at your purse strings.
Draw a budget and only then gauge your available options.
This way, you can stick to the constraint and also choose the best from the choices you have.
Examine the Space Where You Would Want to Put Up the Mirror:
You must examine your space and surface area where you would want to put the mirror up.
You could otherwise end up buying something extravagant and out of proportion, and that would be such a loss.
Therefore, always inspect and look into the area that you have and buy a mirror that would fit into the space right nice.
Read the reviews of bathroom wall mirrors from trustworthy sources before you get your hands on one so that you are clear on what it is that you want to buy, and are aware of the specifications of the mirror.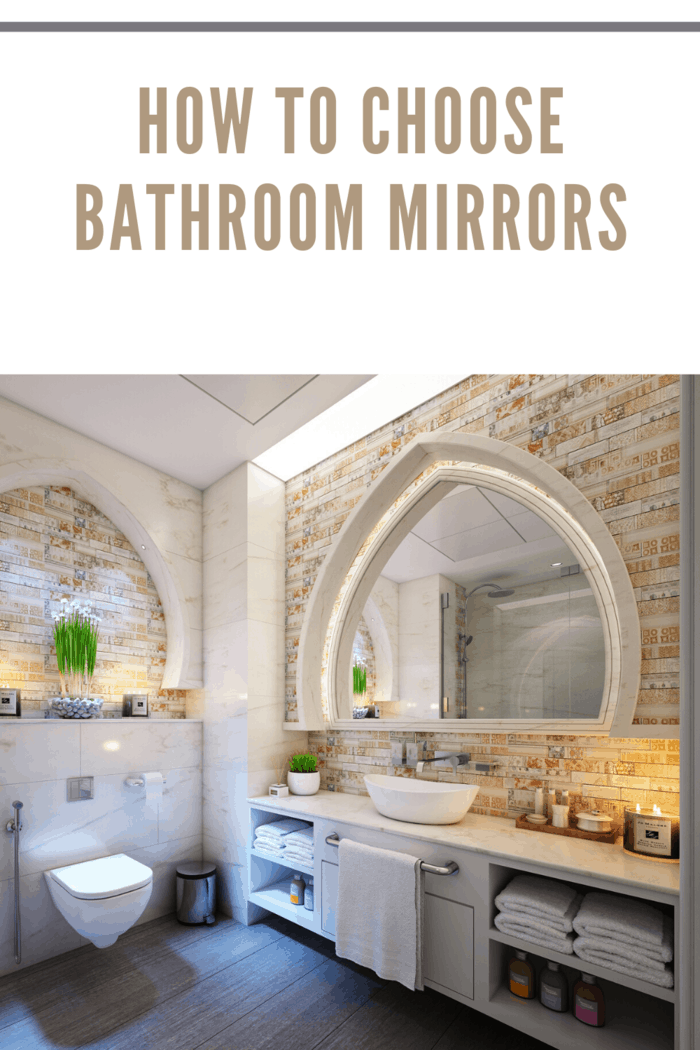 Decide Upon Your Requirement of a Frame:
Since bathroom mirrors come in a variety of shapes, sizes, and types of frames, you might want to do some research upon the kind of frame that you are looking for.
If it helps you, framed bathroom mirrors have a greater appeal than the frameless ones.
It gives the mirror a certain structure and sits well on the wall.
However, if you have a liking for frameless mirrors, that might work as well.
But, do your researches well before you proceed to purchase a mirror.
The frame or frameless ones, it is important that you invest your money rightfully and in something that shall provide you with high returns.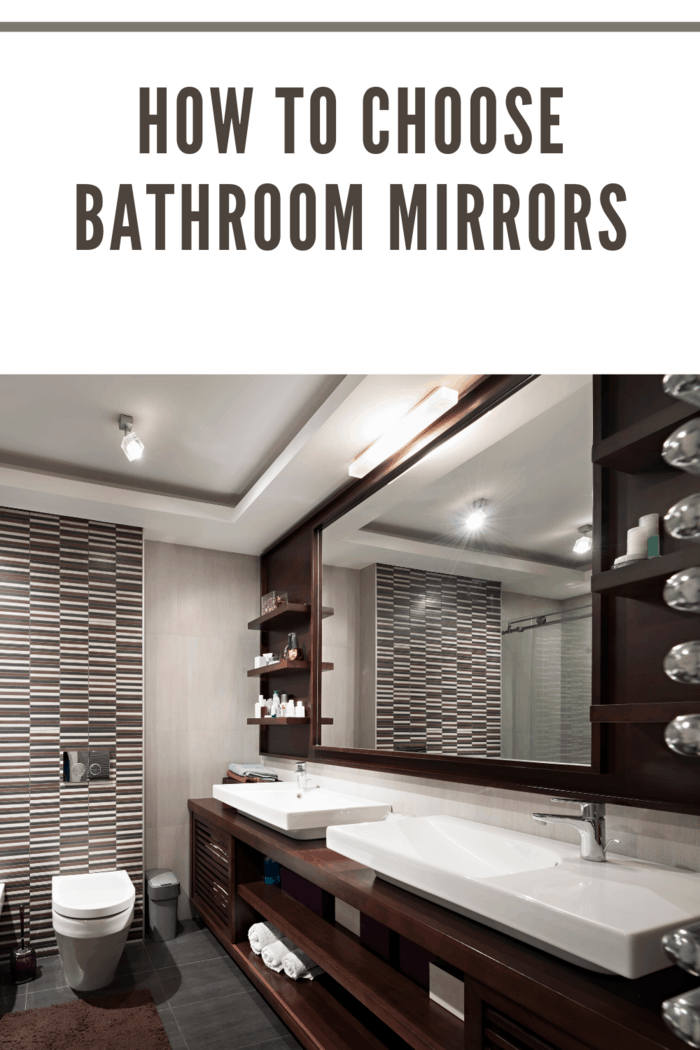 Purchase Your Mirror from a Store that is Well-Reputed:
Do not go for a store that you have not heard about before because they might not have what you are looking for.
And once you step inside these stores, you might be manipulated into buying a mirror that was not on your list in the first place.
Therefore, you need to look up stores (even the online ones will do) that have been in the market for a long time and have a myriad of options with credibility in their quality.
That is the right way to buy your mirror, and you must stick to this norm at all costs.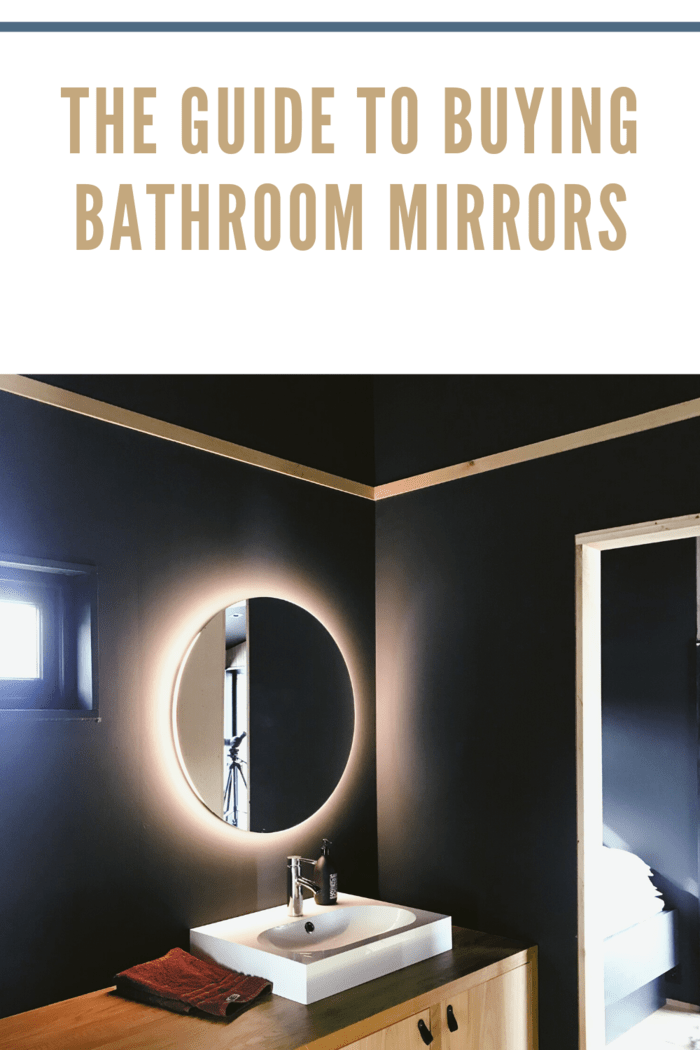 Conclusion:
Selecting a bathroom mirror might not look like a challenging job, and in all honesty, it is not!
But that does not mean that you wake up one day and head over to a store to get one for your bathroom.
Do some research, invest time in exploring your options, and only then move ahead with your purchasing plans.
Bathroom mirrors or an expensive electronic device, you want to invest in something that shall last you long and stand the rough seasons.