Are you currently looking to replace your home's water heater or maybe you are buying one for the first time?
It is a big investment to make considering how important it is for your home, so you want to make a perfect choice.
Luckily, there are a few things you can learn about buying the right one to suit your needs!
Keep reading to learn more about how to buy a water heater for you and your family.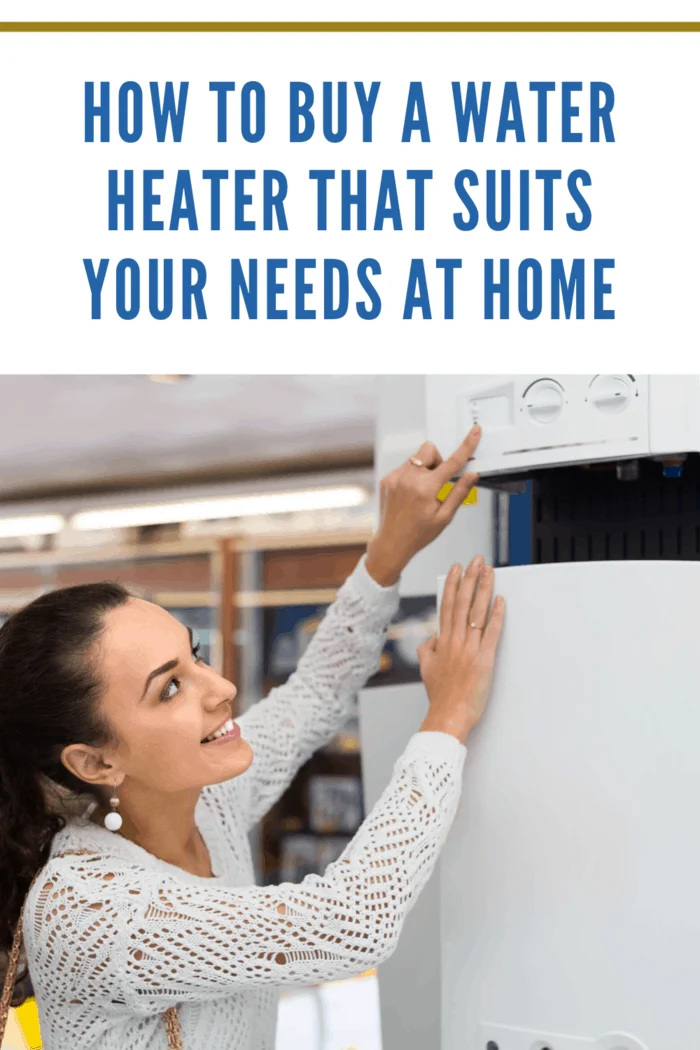 Determining the Capacity of Your Water Heater
When shopping for hot water heaters, you will find that they typically hold 40, 50, or 55 gallons of water or more.
The size you choose will depend on how many people you have living in your home and how much water you typically use.
For instance, a family of four will generally each take a shower, run the dishwasher at least once, and, on average, do one or two loads of laundry in a day.
This can easily equal roughly 100 gallons of hot water or more each day.
This does not, however, mean that you need to get a 100-gallon water heater.
To help determine which hot water heater to choose, you need to consider the First-Hour Rating (FHR).
This is the number of gallons a water heater can produce in an hour when it starts with a full tank.
You can then use the Energy Saver calculator to figure out which one will work best for your home.
Which Make of Water Heater Should You Choose?
Once you figure out what water capacity you will need, you can then figure out what style you need.
Depending on whether you are heating the water with gas or electricity, there are several different options.
Storage Tank Water Heater
This type of water heater is the most common type you will find in single-family homes.
It consists of a tank that is insulated where it heats and stores the water until needed.
The water then travels from a pipe at the top of the tank into the plumbing of your home.
Tankless Water Heater
This water heater does not store the water in a tank, but it uses heating coils to heat the water when you need it.
This option is more energy-efficient but provides a limited amount of hot water per minute.
These are great for those who don't use a lot of water at one time and are great for those homes that use natural gas for heating.
Heat Pump Water Heater
A heat pump water heater will capture the heat that is in the air and transfer it into the water.
They can be a bit pricey upfront, but their energy efficiency will have you saving money in the long run.
These types of water heaters work best in warmer climates and aren't recommended if you live in an area that routinely falls below 40 degrees Fahrenheit.
Learn More About How to Buy a Water Heater for Your Home
Hopefully, you've found this quick and easy guide on how to buy a water heater for your home helpful.
With a little bit of research and an understanding of your needs, you should be able to make the best decision for you and your family.
For more household tips and information, be sure to visit our blog daily!