So you've decided to build your first home.
Although buying a home is a common choice for most homeowners, others prefer to build their houses. This is because they can customize their humble abode from the outset, creating a new property that suits their lifestyle needs without renovating. Building a home, however, is a big project that requires planning, research and careful management.
Many questions surround your first build: how much should you spend? What are the materials you need? Should you work with a land surveyor? What are the regulations involved in building a home?
To avoid costly mistakes during construction, break down your tasks into simple steps.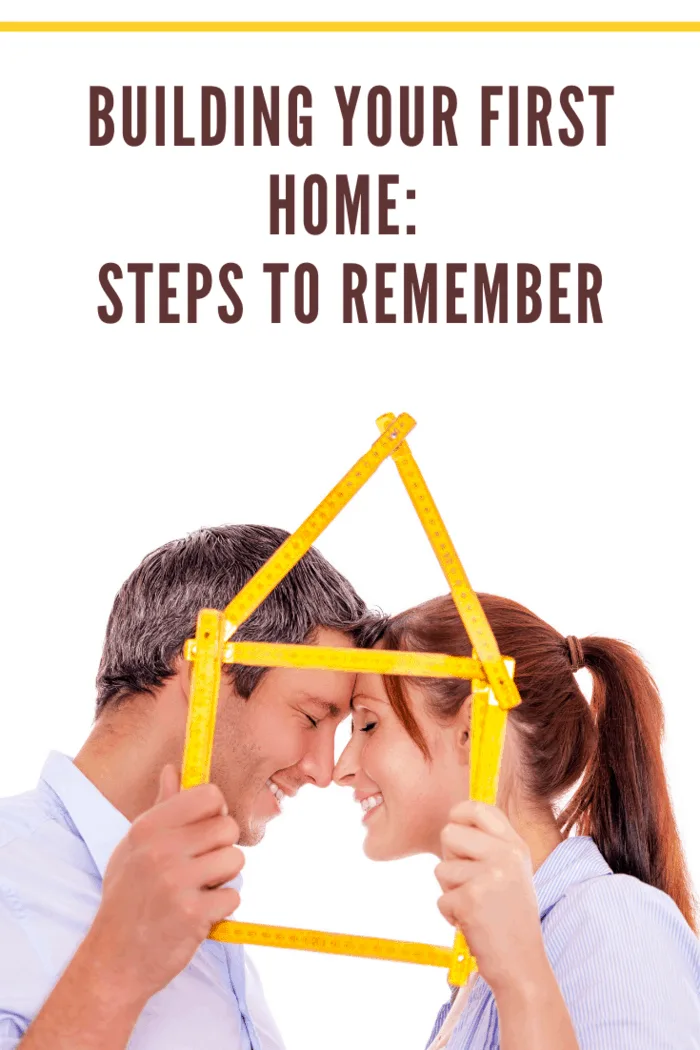 Plan Your Budget
Start with the budget. How much will you need to build a home?
Look at the potential budget realistically to determine how much you can afford to spend and how much it will cost to build a new home. The budgeting phase should balance your lifestyle wants with a realistic assessment of your current financial standing.
Chances are you'll need a mortgage and a construction loan. Learn more about the potential loans you can qualify for based on income and other financial obligations. Also, use this time to look at the different elements involved in building your home and their costs. This includes the construction materials, the land, appliances, interior features, and the people involved (e.g., designer, architect, electrician, general contractor, and more).
Choose Your Land
If you do not have a building lot for your new home yet, get in touch with realtors to estimate land costs. Although the cost of land varies according to the area, you may set aside 25 percent of your budget to purchase land.
Whether you're building your home in the suburbs or near the beach, you'll need to choose the land before you mind the floor plan, says The Balance.
In partnership with the professionals you work with, you must investigate land factors such as drainage, soil condition, building codes, and zoning.
Land costs are pricier if your home design must be customized to suit the lot. You can save more if you can use stock blueprints to build your home.
Create or Pick a House Plan
Most new house builds are built using stock plans from online sources or a printed catalog. Get house plan ideas by reading house catalogs or consulting a professional, either a designer or an architect. A home designer can also make minor changes to existing stock plans regarding window styles, room size, or other details.
On the other hand, custom-designed homes are specifically created for the family who will settle in the property. Custom house plans require the services of a licensed architect. They will ask exhaustive questions about your preferences and lifestyle. They will also discuss other important factors, such as construction materials and the security of your home.
Line Up Your House Building Team
Once you've finalized the building site, possible budget, and home design, start assembling your team of house-building experts. Key players include the builder, home designer, land surveyor and/or architect. In most cases, homeowners start their selection of the general contractor (aka the builder). The contractor then selects the other members of their team. However, you can hire a designer or architect first.
The big question is this: how involved can you be in the process? While most homeowners depend on the general contractor to coordinate most of the work, they can still be involved. If you want to be your own GC, you'll need to hire and supervise all the subcontractors – carpenters, excavators, and concrete contractors.
What about non-traditional construction? Many homeowners are intrigued by rammed earth construction, straw-bale houses, and cob homes. If you're interested in the non-traditional home, refrain from expecting your team to be experts in everything. Building traditional homes using non-traditional methods require a special team. Do your homework and find the right people for the job.
Negotiate the Contract
Once everything is settled, get written and signed contracts for each building professional involved. A building contract should describe the project in detail and all the parts included in your home – aka the specs. Hash out all the specs as part of the negotiation before you settle on the contract.
The Bottom Line
Building a new home is an exciting period, but you must be mindful of the details involved in the build. Before you build your home, plan the process first to enjoy the steps later.