This summer we splurged on Wet'n Wild Season Passes and the neighbors have a pool, so needless to say, the kiddos are loving the water play and the lazy days spent cooling off. Li'l Man received a pair of
Just

Bones

Boardwear
™ and loves the fit and freedom they offer.
Just
Bones
Boardwear™ is Reinventing The Boardshort™ with its patented technology of a unique adjustable waistband that creates the perfect fit for anyone–on land or in the water.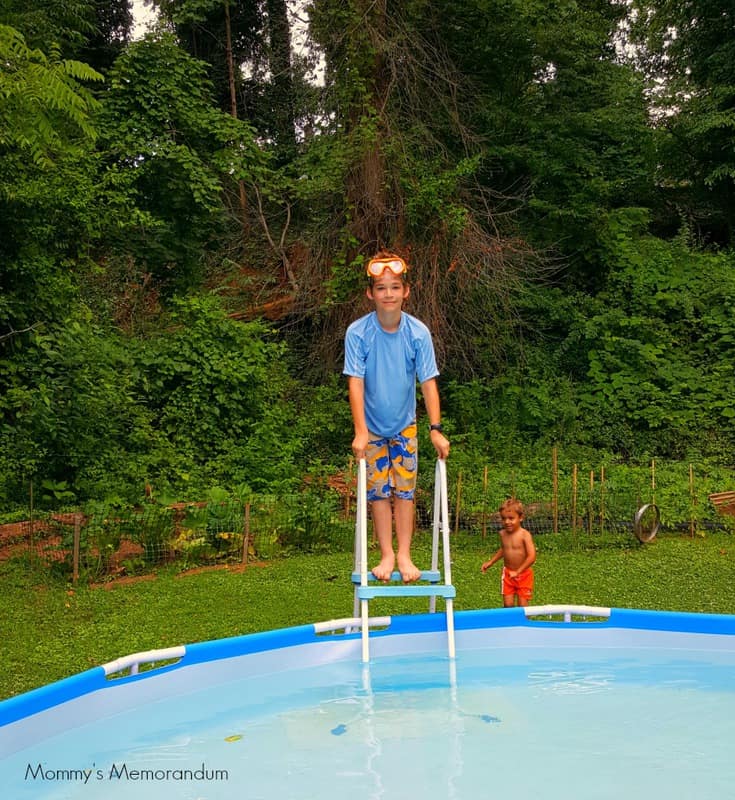 There is nothing worse than having swimming trunks fall down. We were at this stage with Li'l Man and his growth spurt. His waist size was one thing and the length was another.
Just
Bones
Boardwear™ revolutionizes the traditional boardshort with its patented, full-adjustability waist technology discretely hidden in a Velcro® flap at the waistband in the back.
Lift
the well-hidden flap, adjust the waist-size and voilà, the boardshort fits perfectly! It's changed his game at the waterpark. He can tighten the waist or let it out depending on where he is in his growing–or how much he had eaten during his afternoon snack attack!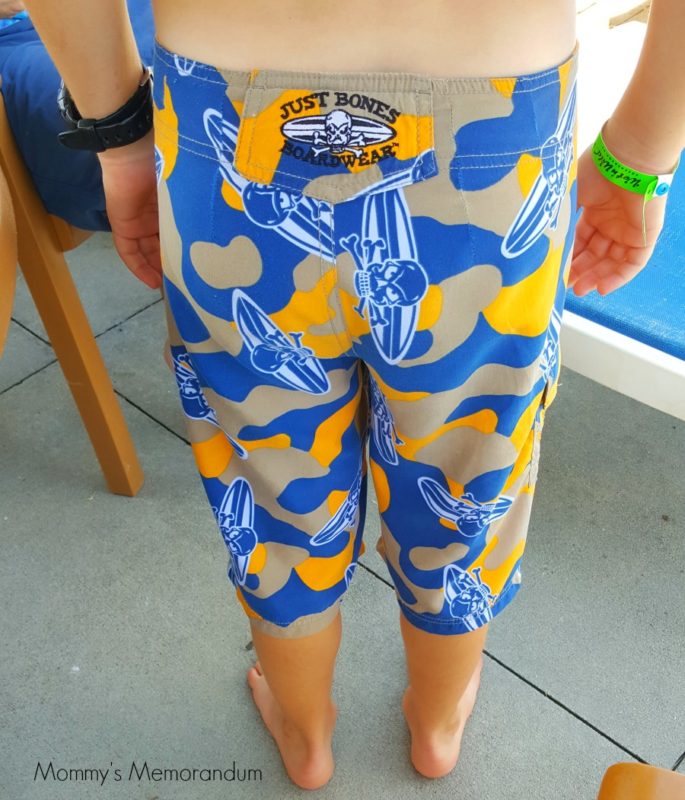 They are also trendy with fun patterns and vibrant colors.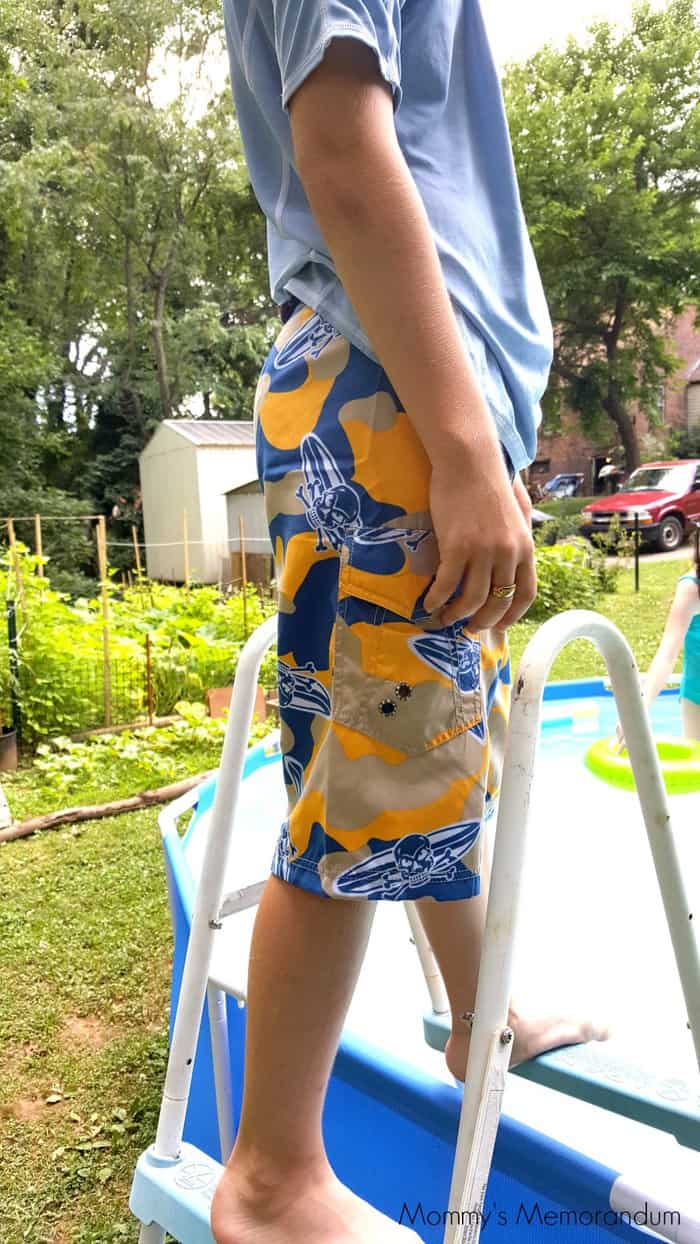 The part he likes best though is how quick-drying
Just
Bones
Boardwear™ is! They dry before he does!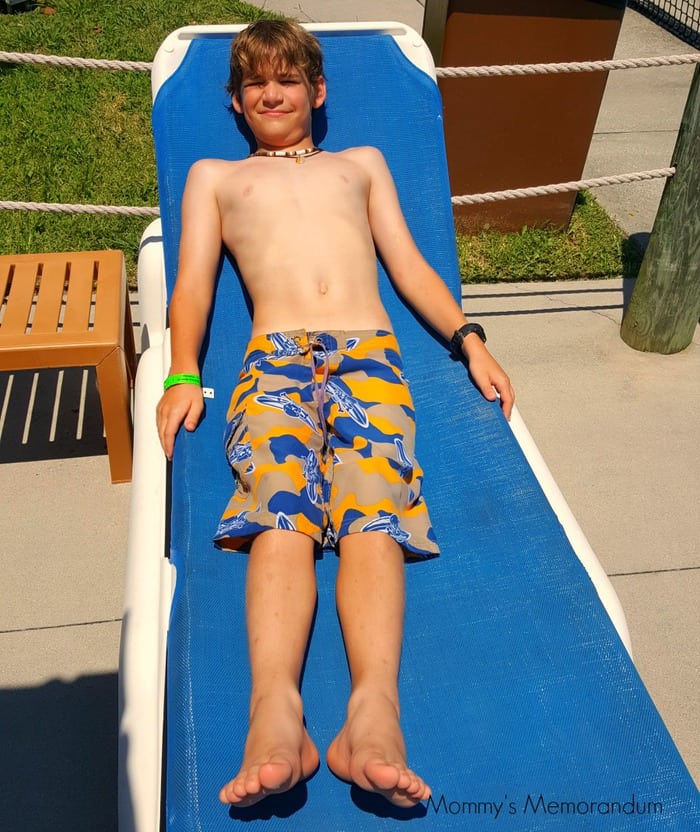 There are two styles of
Just

Bones

Boardwear™

• Performance shorts are great for any water sport from surfing to wakeboarding to swimming with a guaranteed perfect fit with the adjustable waistband that won't fall off in the water with comfortable 4-way stretch.

• Hybrid shorts are perfect for going from the beach to lunch and worn hiking, biking and even to that backyard BBQ with the patented adjustable waist and comfortable stretch.

Just

Bones

Boardwear™ is available in sizes for boys, men, girls, and toddlers.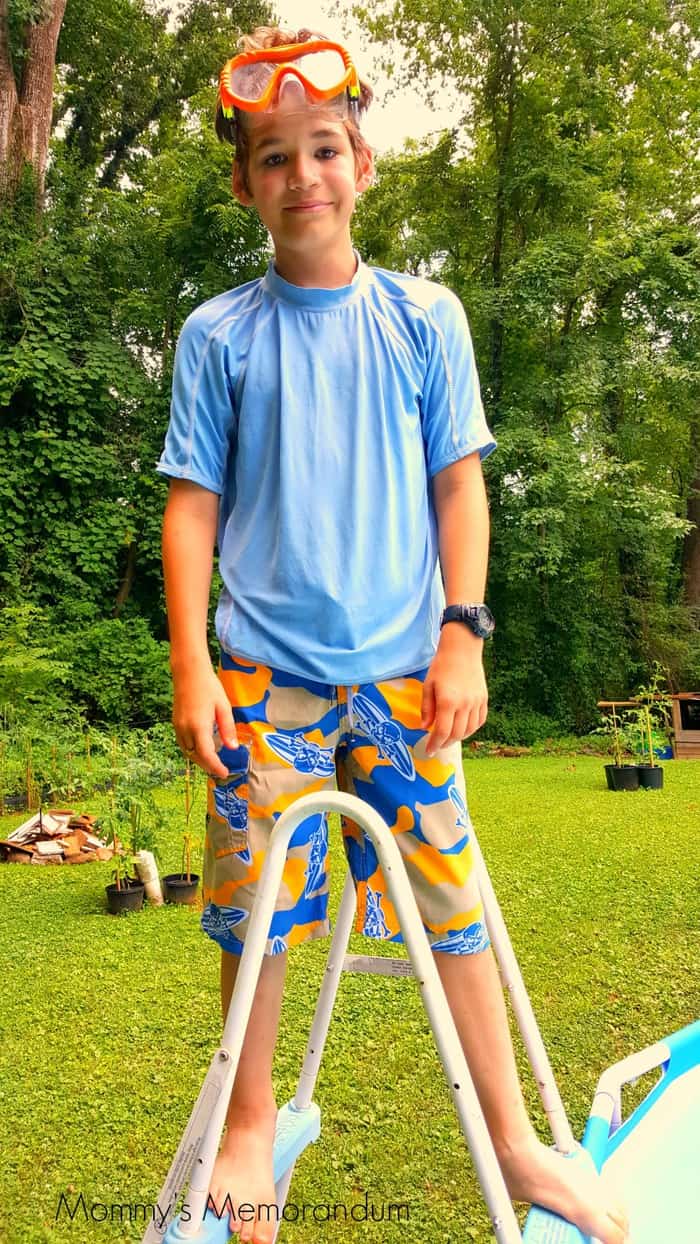 We have washed Just Bones Boardwear™ three to four times a week, line-dry (per garment instructions) and the material is still vibrant and there are no visible pilling or wear. They are still just as comfortable as the first day he put them on.
I love how easy they are to adjust. Summer is not the time to have to worry about whether the swimwear fits; it should be grab and go!
Li'l Man just loves that they are comfortable and he is almost instantly dry!
Just Bones Boardwear is unlike any other swimming trunks we've worn and the fit is perfect.
*We received the Just Bones Boardwear pictures in this post in order to facilitate an honest review.