Sometimes, there is something about becoming a blogger that encourages people to treat you like paying for your services is optional. Perhaps the intrinsic silliness of the word 'blogger' makes the whole profession sound a touch frivolous and dispensable. Or perhaps it's the fact that most bloggers never meet their clients (with the majority of contact being conducted over calls and email) that makes people think they can hide behind their computer screens and refuse to pay. What's for certain is that the same people who treat bloggers with disrespect are the people who can't write in sentences. Otherwise they wouldn't need help. I know I'd rather be a so-called "blogger" than someone who doesn't know where the apostrophe goes.
Anyway. We digress from our point slightly, but the sentiment is that people try not to pay their bloggers all the time. Isn't there anything we in the industry can do about it?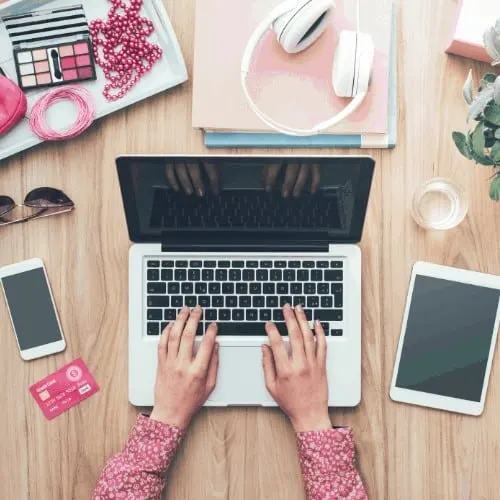 Invoicing. Look Professional. Get Paid.
Invoicing can solve multiple potential issues before they surface (check out this invoice maker from freshbooks.com). Before you bill your next client, give serious thought to how you communicate regarding payment. Emails and personal messaging that remain unacknowledged can create payment confusion, especially where several people at your client's office are responding to your correspondence.
An invoice gives the impression that your company is more than just you and your laptop (and a printer your mother gave to you when she got a new one). An invoice makes you look like someone is keeping track of all your business incomings and outgoings. There is a process in place that the client is now a part of. Trying to evade payment when things were loosely agreed over social media is one thing, but attempting to ignore an invoice is a different ball game.
Your invoice details should include your company name, the client's name, a cost breakdown of all services, and payment details (i.e., preferred payment methods, banking details, and the payment due date).
What if an Invoice is Ignored?
Always check the laws in your country, but you may find that legislation grants you the right to charge late fees on unpaid invoices. Where applicable, include a section on your invoice that highlights late fees to the client. Where a paying customer can see that they have been given a strict payment schedule with all relevant money transfer options laid out, and where they can see they will be charged extra by failing to pay, you should find that paydays are seldom missed.
Invoicing can be used alongside polite reminders of upcoming payment dates. You are well within your rights to remind your client of the agreed fee and the date upon which the full amount must be paid (learn how to be assertive in emails with Grammarly). But remember, any more than three polite reminders without response likely means that you will not get a response. At this stage, speak to a legal professional about sending a relatively inexpensive letter on your behalf, warning of further action that can be taken.