An imbalanced immune system is associated with a wide variety of illnesses, including colds and influenza, HIV or AIDS, tick-borne diseases, and cancer. Clearly, a healthy immune system is important to the health of your dog. Luckily, as loyal pet parents, there are a number of things you can do to improve your dog's immunity.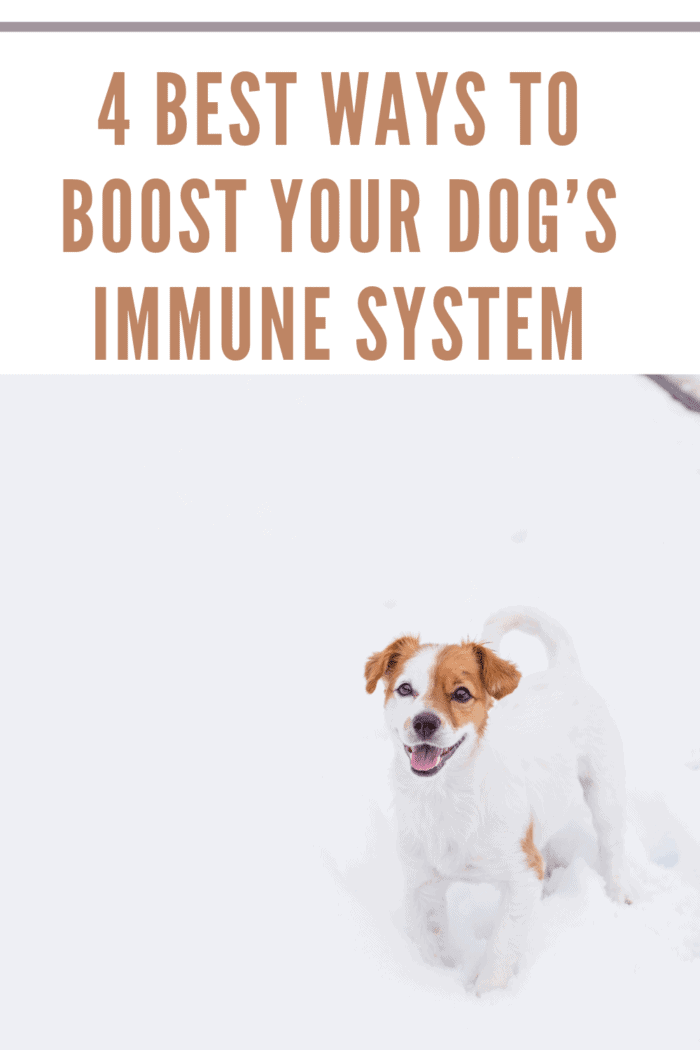 Add Probiotics To The Daily Routine
Probiotics can help improve your dog's immune system and inhibit the growth of harmful intestinal bacteria.
Some probiotics have also been shown to facilitate the development of natural antibodies in the body.
A major review found that taking probiotics has decreased the risk and period of respiratory infections.
Nutritional Supplements
A diet full of nutrients is necessary to maintain the immune system of your dog.
Antioxidants in particular play a vital role in preserving the health of your pet.
Antioxidants are vitamins and minerals in foods that inhibit free radicals and stop cell damage.
Antioxidants are readily available in many foods, such as dried beans, fruits, and vegetables.
Some dog foods contain antioxidants, but they are not generally strong enough to make a major difference to your dog's well-being.
In that case, you can give antioxidant supplements to your dog in the form of tablets.
If you want to supplement your dog's food, feeding a small portion of these foods is better than buying costly, trendy food.
You can also easily make your dog's food.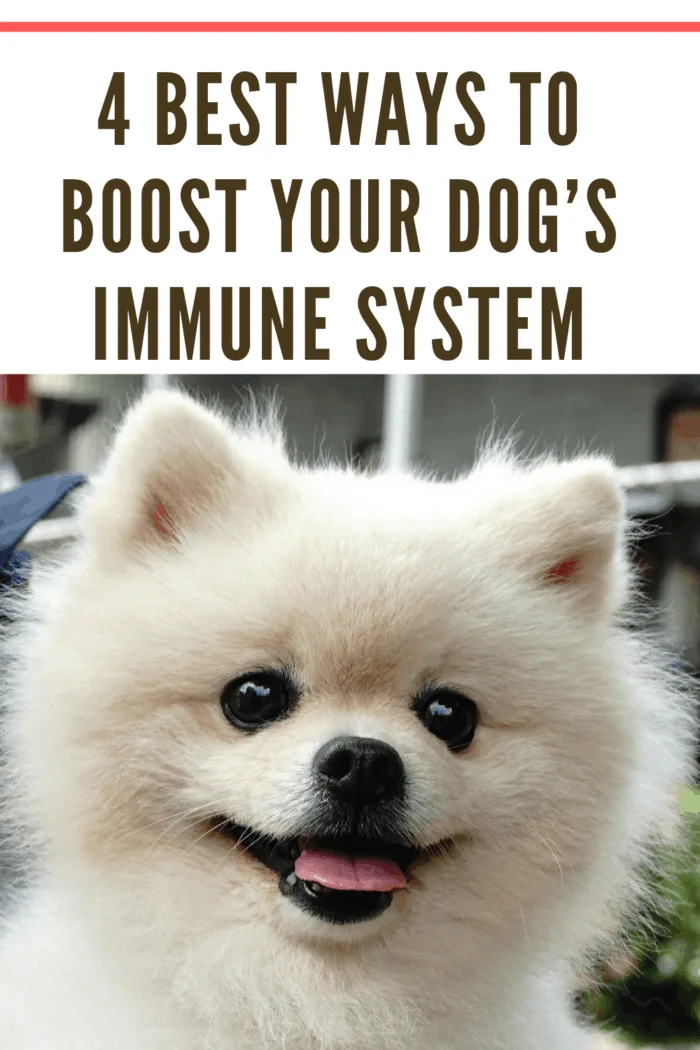 Minimize Your Dog's Stress
Minimizing the number of stress hormones in your dog's body by encouraging relaxation will greatly boost its overall health.
So make sure you're always watching for signs of tension and anxiety.
Each dog has a different kind of stress cause.
Workouts and a healthy diet can alleviate your dog's discomfort.
Those dogs with higher levels of anxiety can benefit from natural stress-reducing supplements.
If you see your dog under stress (AKC), giving them medicines might also be a good idea; just make sure you first get professional advice before using any chemical drug, or else you could find your dog addicted, which is very risky.
A Trip To A Veterinarian
Your vet is your best resource for improving your dog's immune system.
Check-up visits allow your vet to check your dog's immune system and identify changes in your pet's overall physical health.
You should also get your pet vaccinated to make sure your dog doesn't get sick.