If you're tired of your shower space and want to give it a new look, it might be time to consider using a shower door. The benefits of using glass shower doors and tub enclosures are a sure way of giving your shower a new, elegant look with its aesthetically pleasing designs.
Think of the first time you saw a glass shower door; perhaps in a magazine, in a luxury hotel or a collage of pictures on Pinterest, you loved the look. It is that look you need in your shower, and this is the perfect time to give your shower that looks.
After all, the shower is an essential space in your home. It is probably where you start your day or perhaps your go-to space to unwind after work. Let's face it, and the shower is where you feel like a superstar like you've got some voice talent the world is yet to discover. You probably sing in the shower feeling like you are some version of Adele, Taylor Swift or The Beatles while dancing to the beats of water drops that curl your hair at will and singing your favorite classic rock or love tunes.
Putting things into perspective, it is one of the most relaxing and functional spaces in your home. If that be the case, your shower would usually be enclosed. While some showers employ the use of a curtain, some others use FGM shower doors instead.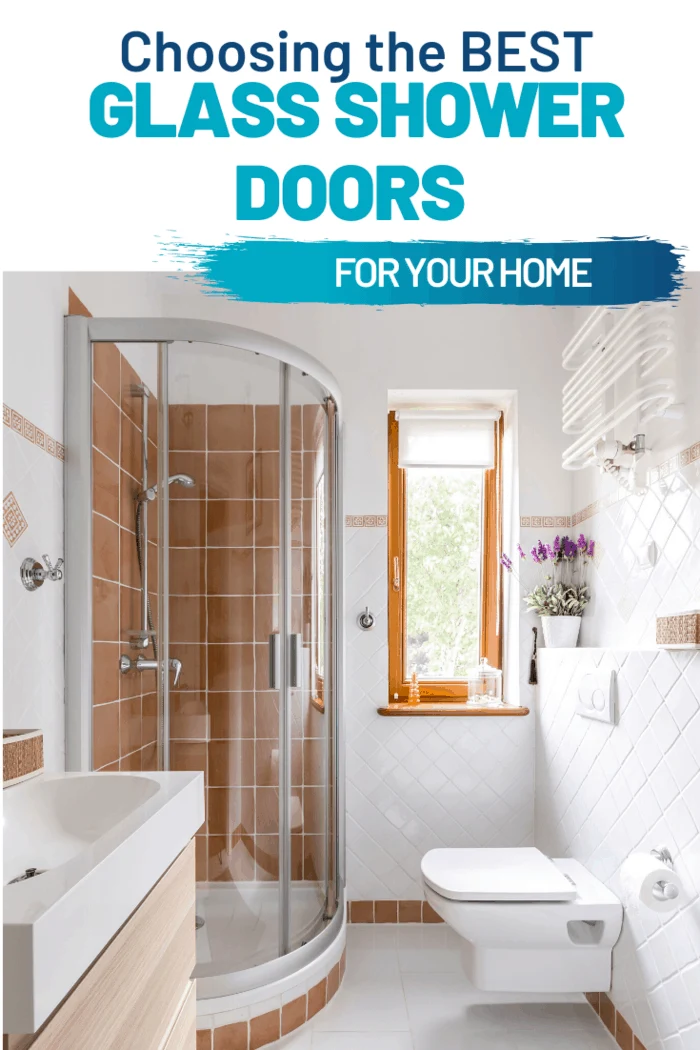 Benefits of Using Shower Glass Doors
For Elite and Exquisite Look
Glass shower doors are exceptionally durable and have a long service life, minimizing the risk of breaking or cracking with everyday wear and tear.
For an elite and exquisite look, a frameless shower door is your dark magic. With no frame, it gives a sleek and streamlined appearance that can provide your favorite unwinding space the ambiance of a spa. A frameless shower door provides more value to your shower when considered for resale sometime in the future.
There are countless benefits to the frameless shower door. Frameless shower doors are easier to clean than those with frames and come in different textures, variations, and colors. Indeed, you could get these doors in chrome, brass, gold finishes and sliding or corner unit door variations. They are those perfect doors you need to make your shower appear more spacious than it is and is the new black of modern home designs.
That said, there are several frameless shower doors in the market which begs the question, which type do I need, and what are its advantages over all others?
Say no more! A sliding shower door might be your plug. Let's discuss the reasons why.
A sliding shower door is also known as a bypass door is your basic sliding the door. It slides past the other panels on a track and does not open either outward or inward.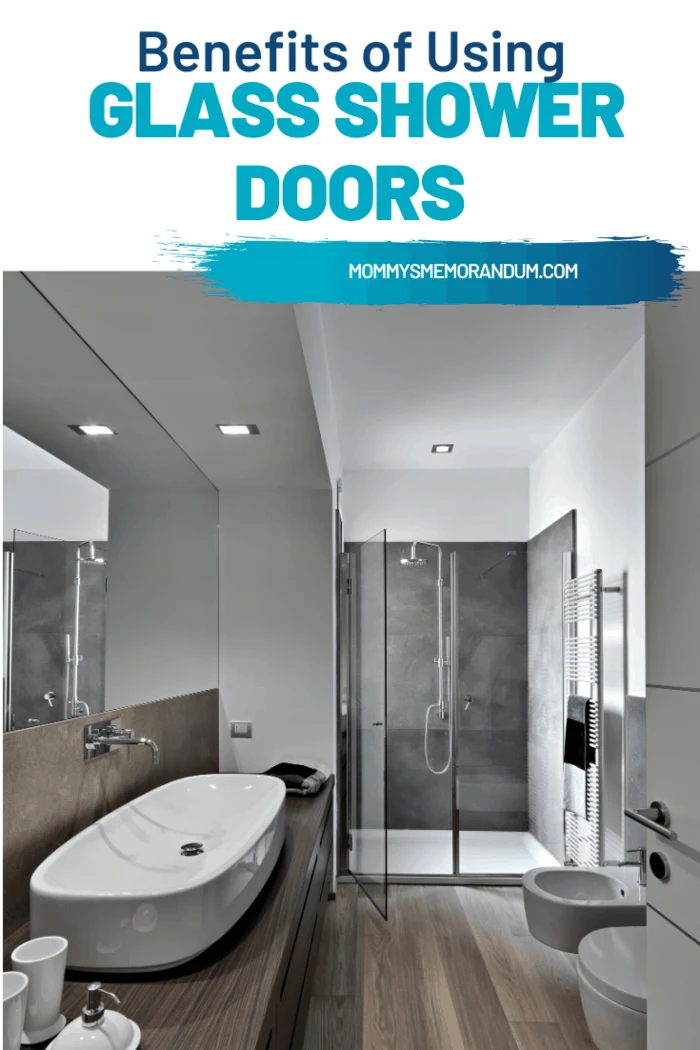 A sliding shower door might be your best call for the following reasons.
Benefits of Sliding Glass Shower Doors
Suit to small spaces
If your shower space is quite small, a sliding door might be a better pick over a hinged door since it doesn't swing inward or outward. Consequently, this will save you a lot of space in your bathroom.
Make your entire shower easily accessible
Most sliding doors available in the market can be opened from both sides of the tub, meaning you can access your shower space from either side. This not only helps when you are turning your shower but also makes cleaning the inside of your shower a lot easier.
Efficient handles
Because the handles on sliding doors stretch over the entire length of the door, the handles present themselves beyond being mere handles as they can be used to hang towels, clothing, and washcloths.
Seamless look
Sliding doors give your shower a seamless appearance as they do not block light from entering the shower. They also allow more light entry into your shower than most other frameless glass shower door type.
If those reasons do not appeal to you, you might want to try a bi-fold shower door. But what really is a bi-fold shower door and what are benefits of using one over all others.
If your shower isn't particularly big, then a bi-fold shower door should be in your Wishlist. Well, you might have worked out in your mind what a bi-fold door is, but we would be giving you a more definitive description. A bi-fold shower door is one that can fold in on itself with the use of a hinge that holds two parts of the partition together, an essential mechanism for small spaces.
The Benefits of Bi-Fold Shower Door
Less expensive
It is quite inexpensive and affordable. Available in a wide range of sizes, this allows you to work out something that can match your budget as well as suit your shower needs.
Reduce water dripping outside
Since bi-fold doors open inwards into the shower, water is prevented from spilling onto the bathroom door. A nice benefit having less work cleaning up your shower floor after a nice hot shower, saving you a lot of time and easing up maintenance.
Versatility
Bi-fold doors offer a wide range of material types, colors as well as styles. Whatever shade of color you want your shower to wear, including chrome and transparent color, bi-fold doors would satisfy your needs.
The tinted, frosted and transparent looks give your shower a sleek look. They also come in different sizes and would easily fit in with whatever your needs are.
Most suitable for corner showers
This is one of their most significant edges over all other shower door types. It is no rocket science that corner shower spaces require more specific design aspects to make them more comfortable for their use as space is usually a limitation in a typical corner bathroom. Where all these challenges exist, bi-fold doors come in like a superhero to the rescue, helping you utilize your space more efficiently.
On the contrary, If you have a large shower, that is, one with ample space, and you wish to make a grand statement with your shower door, why not consider using a swing shower door.
A swing shower door, otherwise known as a pivot shower door features hinges by the side that allows for smooth opening outward. If you're headed for a frameless shower configuration and you have the luxury of space, a swing shower door is highly recommended.
Benefits of Swing Glass Shower Door
Add a Style
Swing Shower doors are aesthetically brilliant and the most stylish of all shower doors available in the market. It is perfect for the contemporary shower and radiates elegance and style.
Easy to Maintain
It is effortless to maintain and clean and, in that case, saves a lot of time.
No tracks
With a swing door for your shower entrance, you need not worry about door tracks any longer. Door tracks are the most dangerous and a place for dirt to gather. But with a swing door in place, you can remove dirty shower door tracks from your cleaning routine.
That being said, if you aren't tight on a budget, and none of these prefabricated doors meet your style, why not consider a custom shower door where you could fix all tiny details you have always admired from afar off, where you can merge all your favorite door colors, shape, size, texture and art stories all in one shower door.
If you're looking to remodel or design your dream home, don't settle for anything less than a dream custom shower door, or any other of the shower mentioned above door designs, then be sure to check out Fab Glass and Mirror. Fab Glass and Mirrors are dedicated glass shower door experts and are your one-stop destination for some of the best and most exquisite shower door designs and types you can imagine. Give your shower that brand new look with a glass exquisite shower door today.