Bedding is one of my secret indulgences. I have a thing for textiles. I love the colors, the textures, the prints and more. I've been waiting for Li'l Man to take an interest in his room before getting him a new bedspread. He's eight now and, for the most part, his room is clean. There are days when we have the LEGO Walk of Doom, but, again, he's eight.
I received a twin bedspread and sham from LavaPillows.com for this review. My opinions remain my own.
In searching for something fun for Li'l Man's bed, I came across a site that offered a great selection. I browsed for awhile and then selected the Starlight microfiber twin bedspread with matching sham.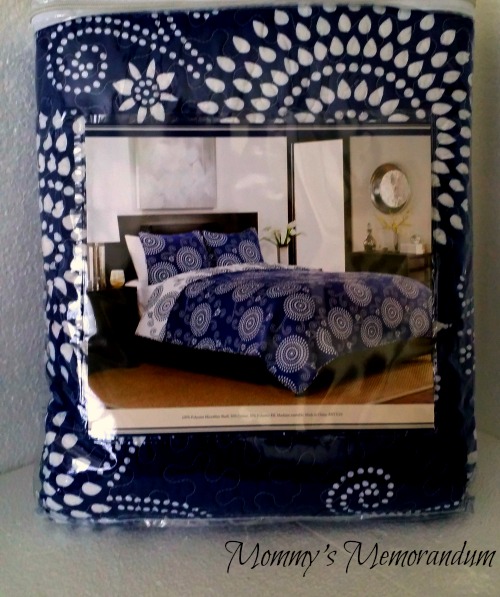 It arrived lickity split and we changed sheets and put the new bedspread on Li'l Man's bed.
There were a variety of reasons I chose this bedspread–beyond blue being one of Li'l Man's favorite colors. It's lightweight so he can rest peacefully in spite of the fact that Mom turned the air-conditioning up to 75 degrees.
This is one of the most high-quality bedspreads I've ever owned. It has solid stitching to "quilt" the bedspread.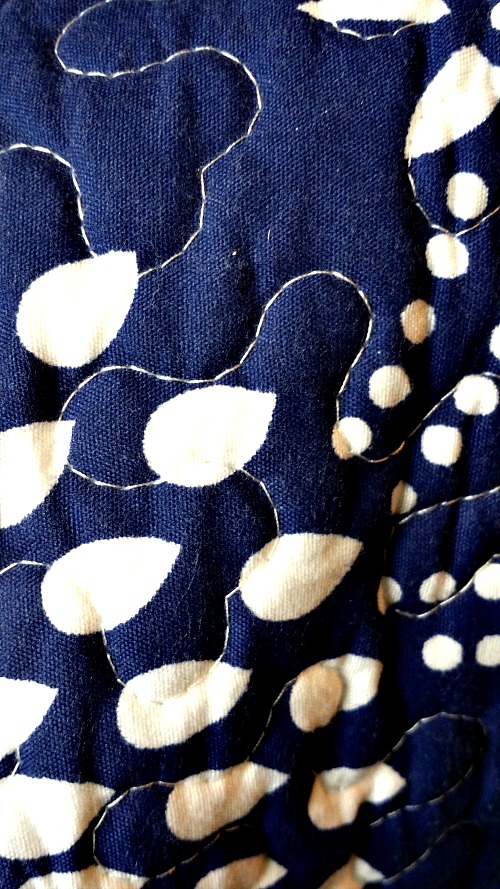 Another great feature is that the bedspread is reversible.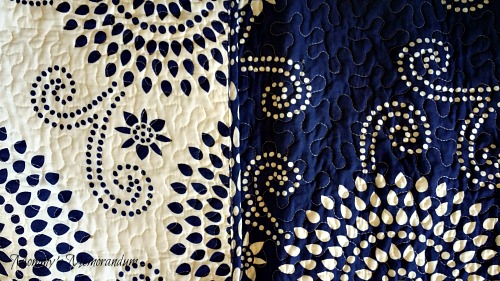 The other side is white with the blue print. I love it, however, I'm not sold on Li'l Man being able to maintain white in his bedroom completely.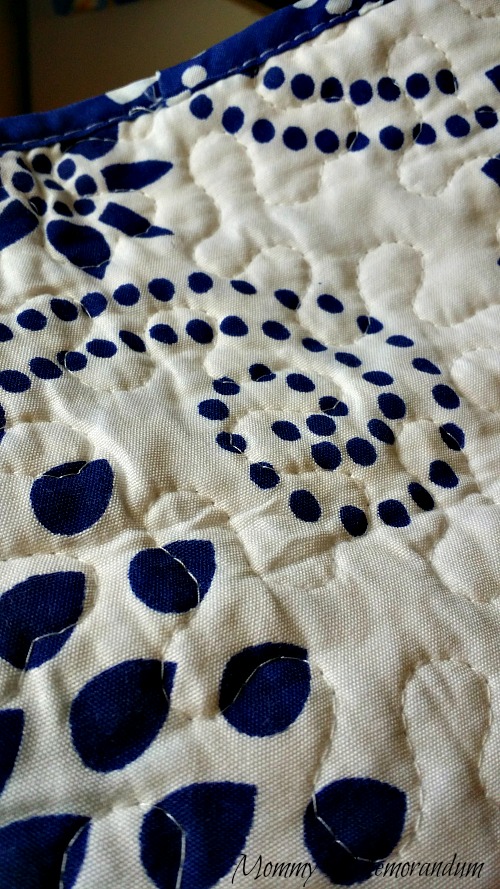 The white side has the same deep, solid quiliting, however, it is white on white, whereas the blue side is blue with white stitiching.
The bedspread coordinates well with the navy dust-ruffle already on Li'l Man's bed. We simply added navy blue sheets and then made his bed.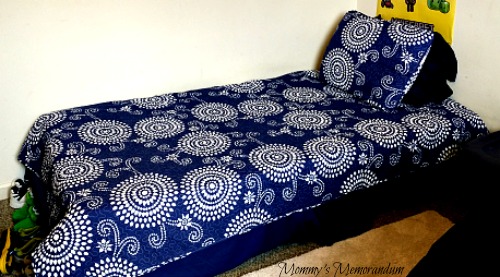 The next day we got a little more fancy and I showed him how to turn down the top to offer some contrast and make it look a little more "grown up".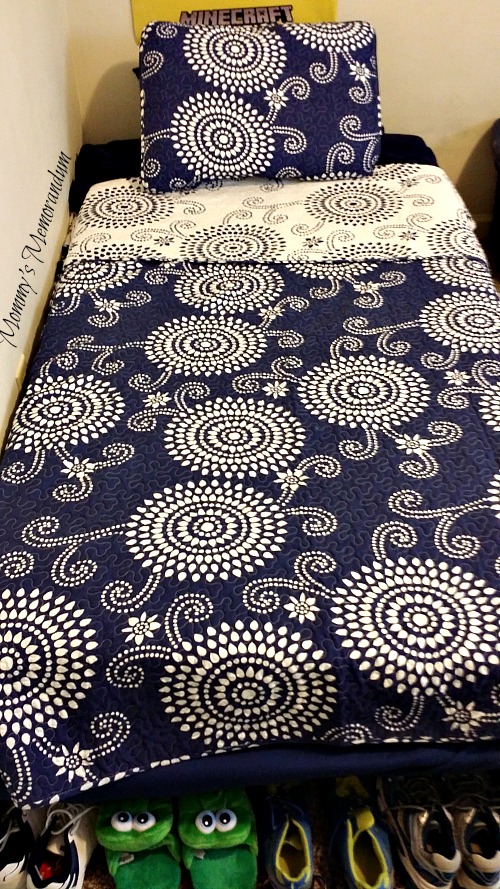 The bedspread offers slightly rounded corners and a matching piping all the way around. It gives is a finished look.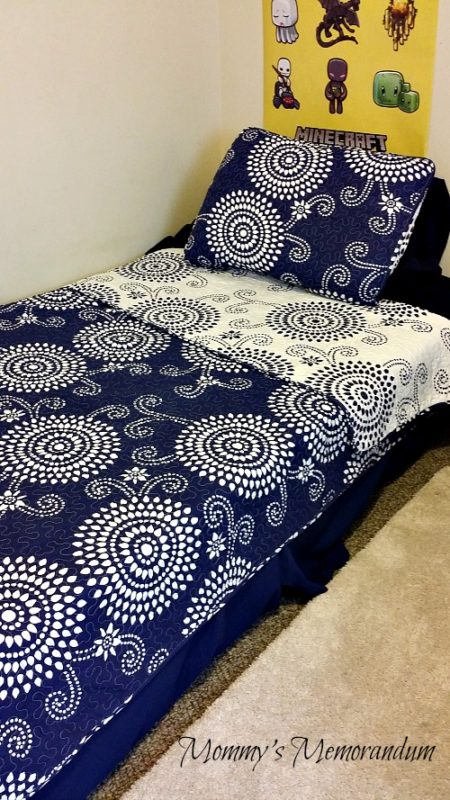 The Starlight Microfiber Twin Set includes 68×86 twin quilt with one 20″x 26″ standard sham. The bedspread is made of 100% Polyester Microfiber.
LavaPillows.com offers a full selection of home décor including bedding, plush, poufs, pet beds, bath accents, and outdoor rugs. We are loving the quality and beauty of our LavaPillows bedding. It truly completes the room and offers a trendy style in high-quality craftsmanship and textile.