We received the FabKids Guitar Cool Outfit in exchange for this post.
Back to School has Li'l Man's feeling Guitar Cool and showing his appreciation for his big brother, Jake. FabKids Guitar Cool outfit is fun, comfortable and trendy. I love the FabKids brand because it wears well and my kiddos think the clothing is extremely comfortable.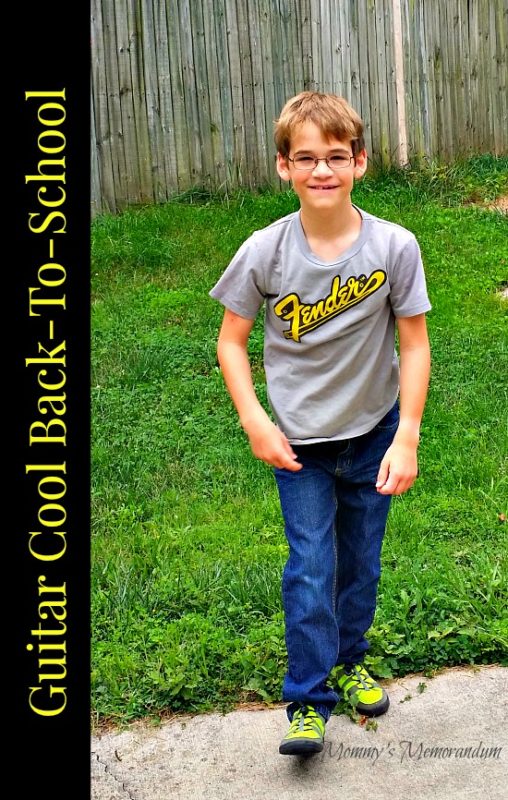 Fab Kids Clothing is a kids online clothing website that offers inexpensive clothes for kids. Fresh, Trendy styles in the season's vibrant colors make this brand one of Li'l Man's favorites! Outfits start at $29.95 making it a brand I don't wince over when it comes to getting him new clothes.
FabKids is joined by Creative Partner, celebrity mom, Christina Applegate. The company and Applegate have been together since the brand launched in August of 2012. Applegate loves the brand for the same reasons my children do, "I love the bright colors and the playful vibe of our new spring collections."
This short-sleeved graphic tee is simple. It features a bright yellow "FENDER" graphic. This is probably the softest shirt I've ever felt. It's incredibly soft!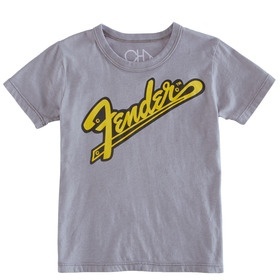 For Li'l Man jeans are his go to! We both love FabKids jeans. They are denim and comfortable, plus they are light weight making it a tolerable option here in North Carolina's climate. Adjustable waistband.
The best part is FabKids is a service that offers selection each month that's customized to fit your son and his personality. When you sign up, there is a brief survey that asks about your son, his size, favorite color and style.
Discover what else makes FabKids a brand you'll come to love by connecting with FabKids Facebook page.
FabKids is quality clothing that makes shopping from a kids online clothing website a cinch for Mom, son and budget.