Having a baby marks a huge financial change for a couple. Have you prepared your budget for the expenses that will come with your little one?
Here are some budgeting tips from MyRegistry.com, the leading universal gift registry, so can you be ready for baby: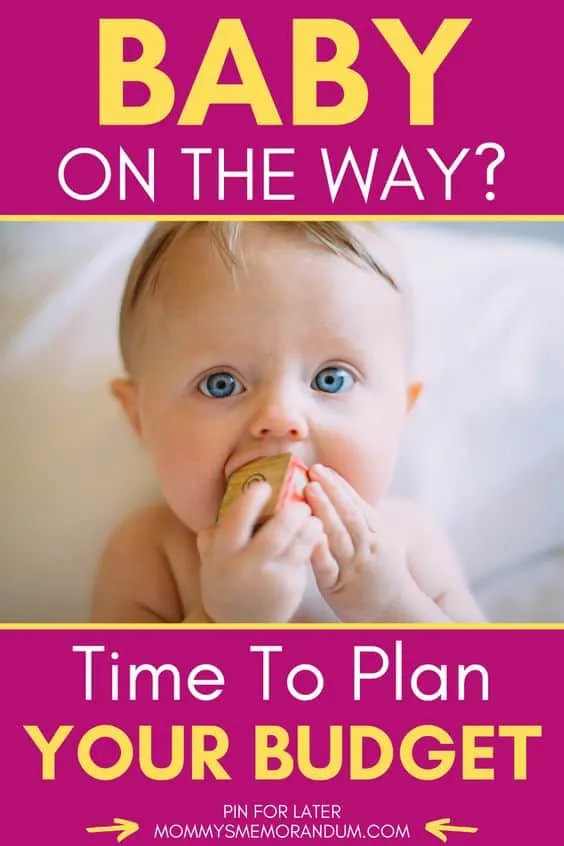 Keep an organized list of everything you want and need.
Your baby registry is not only a wish list to guide family and friends to the best gifts; it is also a useful way for you to keep track of what you have bought or received and what you still need.
Use a universal gift registry and you can add from any store, so literally every item you want will be kept on one list.
Customize your list by creating categories for clothes, toys, furniture, or whatever you want!
And if you don't want everyone coming to your baby shower to see your entire list, you can always pick and choose which items are public and which ones are kept private.
Budget your expenses.
Map out your current expenses and note how they will change once the baby arrives.
Keep in mind all of the things you will be continuously buying like baby food and diapers, or if you're using cloth diapers, remember the extra laundry detergent and water you will be using!
If you will be using child care, make sure that it is in the budget as well.
To save money down the line, you can add these things to your baby registry.
Don't forget to register for different diaper and onesie sizes—the newborn ones only fit for a few short months.
Shop Smart.
Smart phone, that is.
The MyRegistry.com Smartphone app allows you to zap the barcode on any item and do an automatic price comparison with other nearby retailers.
Then you can either head over to the store with the best bargain or add the item to your registry from right there in the store.
With all the money you will be dropping on baby products, every dollar you can save becomes important!
Plan for baby's future.
That's the thing about kids: they grow up.
And then comes cars and college and grad school, oh my!
It may be too early to tell what road your child will take, but you can be sure there will be plenty of expenses along the way.
Start saving now for the baby's future.
According to Save for College, Give family and friends the chance to contribute by adding a "Baby's College Savings" cash gift fund to your registry.
That way, if people don't want to buy a physical gift, they can still contribute to the baby's future in a significant way.