These days, it seems like there are more demands on your time than ever before.
Between taking care of kids, looking after older relatives, organizing home maintenance and repairs, working full time, and maybe holding down a side gig, who has time to vacuum, clean the gutters, or go grocery shopping?
When are you supposed to find time for a social life, hobbies, or even just to take a nice, long, relaxing hot bath?
Fortunately, technology means that you no longer have to spend your free time washing dishes, vacuuming, mowing the lawn, or even feeding your pets.
You can automate daily chores, delegating them to robot servants who will probably do a better job, anyway, giving you more free time to do what you choose.
Apps can automate tasks like bill paying and grocery shopping, while smart home tech can let you control everything in your home from the lights to the temperature from your smartphone – and without getting off the couch.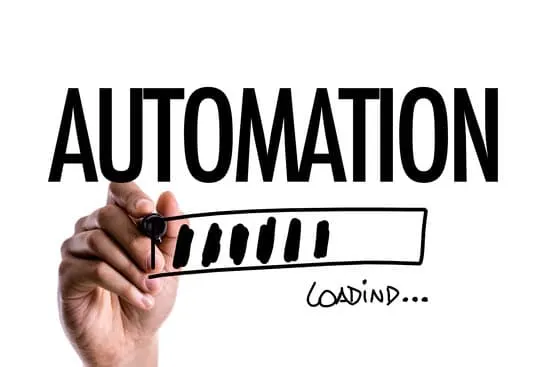 Deploy the Robots
It's 2020, and we may not have flying cars yet, but you'd be surprised how many home chores you can automate by using robots.
Robot vacuums are among the most common time-saving robot appliances. With so many different models on the market now, it's easy to find the best robot vacuums for any budget.
Some models even mop, too, and you can program them to vacuum on a schedule or use your smartphone to start the robot from anywhere.
Vacuuming isn't the only chore you can fob off on a robot.
Get a robot lawnmower and quit wasting your summer weekends on yard work.
Automate your gutter cleaning with a robotic gutter cleaner – no more ladders for you!
And if you have a pool, you need a robotic pool cleaner, so you can spend more time enjoying your pool and less time maintaining it.
Got pets?
Get an automatic pet feeder and watch your cat learn to wait patiently at the feeder instead of walking across your face at 5:00 a.m.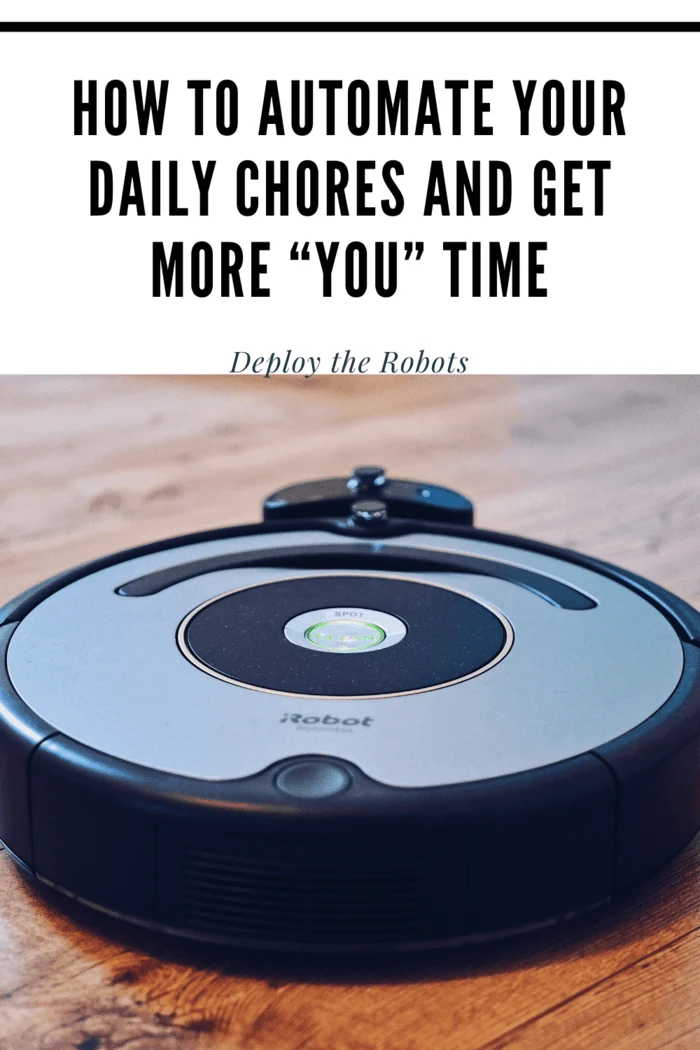 Quit Shopping
Screaming kids, long lines, product shortages, traffic – who needs grocery shopping?
Or any shopping, for that matter?
Unless you need a specific item right this minute – and you live outside of Amazon's Prime Now radius – there's no reason not to do all of your shopping from the comfort of your couch.
Use Amazon's Subscribe & Save delivery feature to get your necessities delivered on a schedule and at a discount.
Your local grocery chain will most likely deliver your fresh groceries for a small fee, so you can substantially reduce or eliminate stressful, time-consuming trips to the store.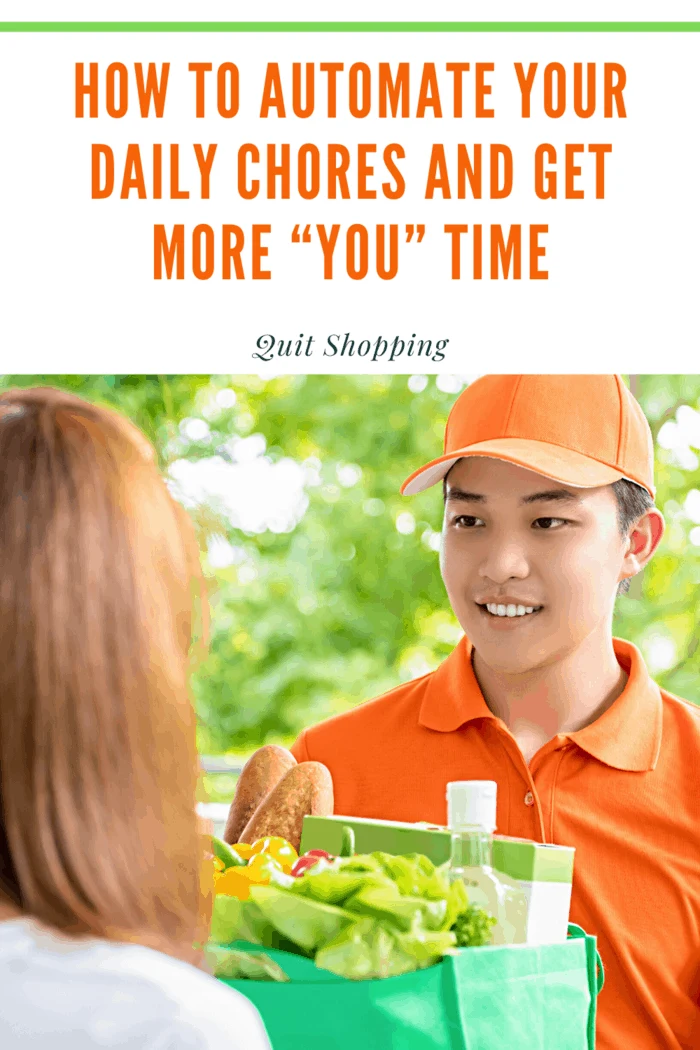 Automate Bills and Budgeting
There are no bones about it – budgeting and billpaying are the worst parts of adulting.
But while you can't avoid paying bills, you can at least reduce the stress of budgeting and billpaying by automating the process, suggests lifehacker.com.
Set up automatic debits for bills and automatic transfers into your savings and retirement accounts.
You'll be more likely to pay bills on time and incur fewer late fees.
Use email alerts to double-check that you've paid for everything each month.
Struggling to get your finances under control?
Stressed out about the prospect of budgeting?
You don't need to spend precious time entering all of your expenditures into a spreadsheet every day.
Use a budgeting app to track spending and stay under budget automatically.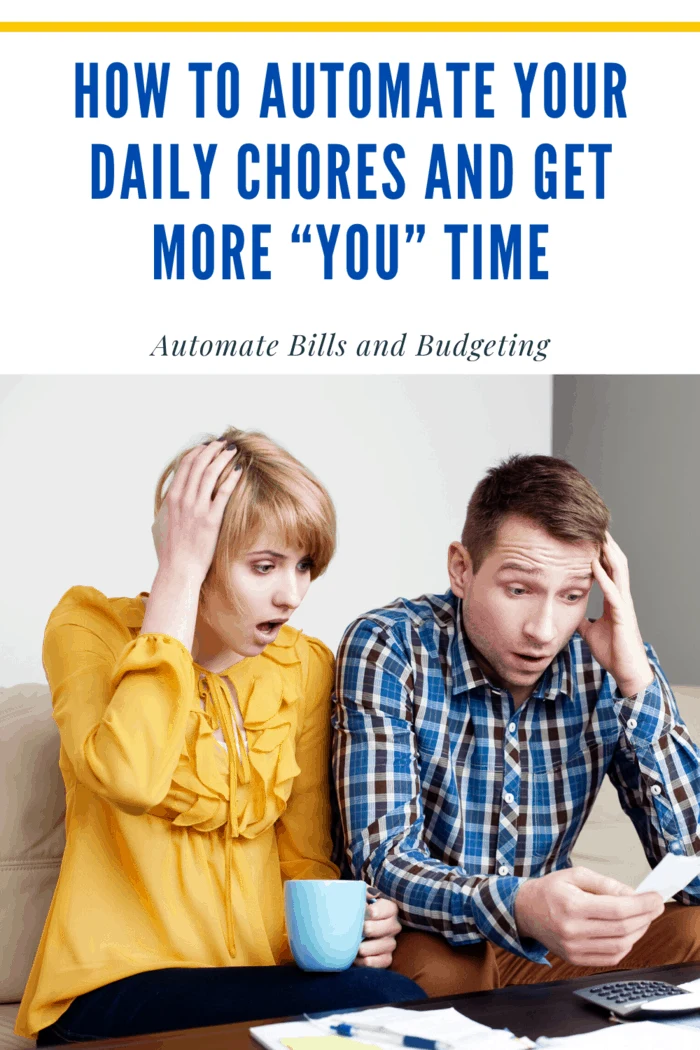 Boost Your Home's IQ
Is your home dumb?
If so, you're missing out on the time-saving automation benefits of smart home devices.
A smart thermostat can allow you to control your home's internal temperature from afar or schedule temperature changes based on when you're home and active versus asleep or at work.
A smart home device can do everything from reordering basic supplies on Amazon to turning off the lights when you go to bed, all based on voice commands.
Smart locks can enable keyless entry, and, as previously mentioned, smartphone apps can let you do everything from watering the plants to mopping the kitchen, even when you're not home.
In today's tech-rich landscape, there's just no reason to keep doing all your chores by hand.
Automate your shopping, billpaying, housework, and more, and enjoy more free time to yourself as a reward.
What other ways you can automate daily chores and open up more time to do what you want?
---
Resources:
https://lifehacker.com/tag/home-automation
https://www.ahs.com/home-matters/tech/best-robot-vacuums/