We received Antsy Pants Kites in exchange for this post. All opinions and our love for family time and fun remain our own.
Antsy Pants Kites are a great way to spend time as a family and have fun.
We have had crazy weather here in Virginia. Cabin fever was becoming our norm with rain, high winds, and tornadoes. When the weather cleared one weekend, we headed to an open field and assembled our Antsy Pants kites for some fun, April is, after all, National Kite Month.
Out of the package, Antsy Pants had my husband commenting on the quality of these kites. They are made with a durable fabric, I'd say similar to a camping tent. They assemble in minutes and the string is included!
The kites are single-line and so colorful.
My children's memory of kite flying did not have them too excited. They were much younger and they remember having to run up and down a football field trying to get their kite up. They'd turn around to admire it and it would fall from the sky.
Our experience with Antsy Pants was far different.
Granted, my teenagers could not believe kites still exist, but by the end of the afternoon, they thought it was a lot of fun and are looking forward to inviting their friends to fly kites next time.
Kite Selection Tip: When selecting a kite, you want to choose a brightly colored one so that you can see it in the sky. You also want quality line so you don't have to worry about your kite flying away. Antsy Pants offers both of these and they are budget-friendly starting at just $11.99.
On the afternoon we went, there was a slight breeze. The kids let out some string on their kite and walked until it was taut. I held the kite and when the breeze came by they ran and I tossed the kite into the air. They ran, and released their string and then stopped and kept releasing the string, watching the kite fly higher and higher.
We received Antsy Pants Flamingo, Shark and Delta Fish Kites.
My husband selected the Flamingo Kite.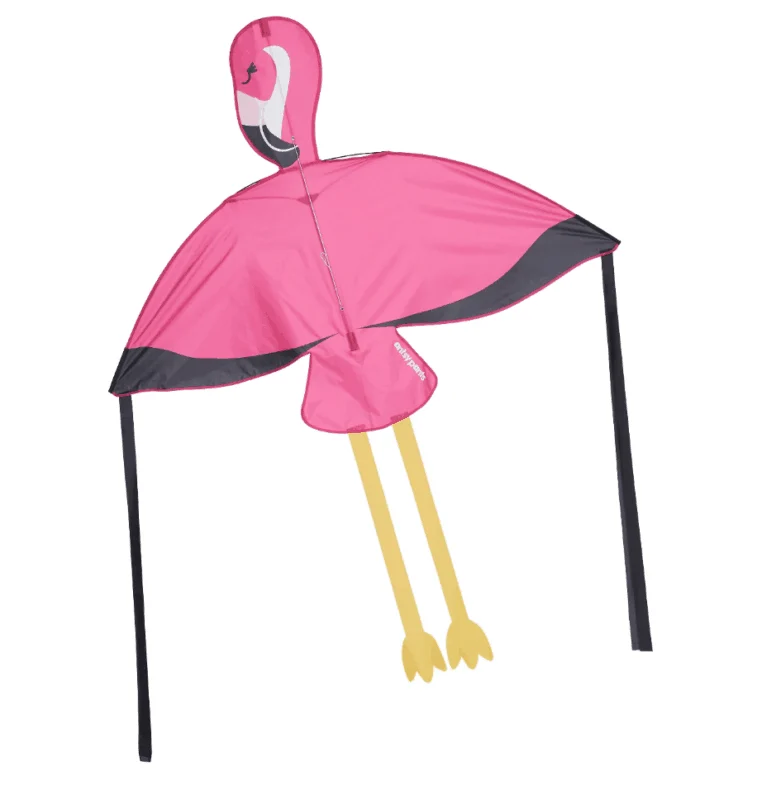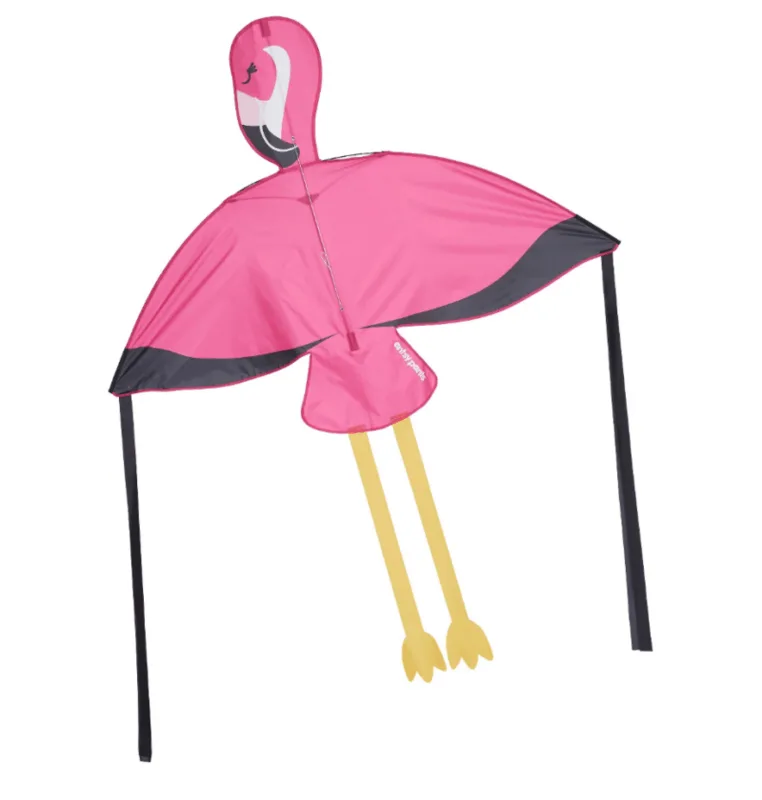 Antsy Pants Flamingo Kite Quick Facts:
53 inch (135 cm) wide
Handle and 196 ft (60 cm) of line included
Fun to fly
Sky tails included
Assembles in seconds
Only at Target!
It's a large kite and brightly colored. It assembles easy, attaching just two pieces from the package. Unfortunately, my husband is not the kite flyer he led the kids to believe and one it was up, he navigated it into the trees. Here, he spent the rest of his afternoon retrieving.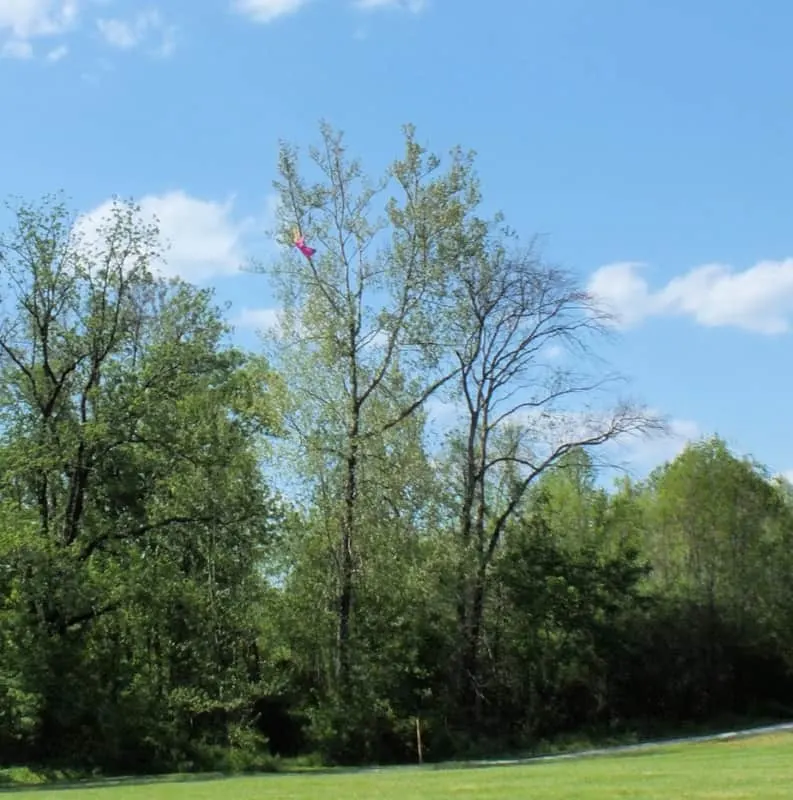 My son chose the Shark Kite.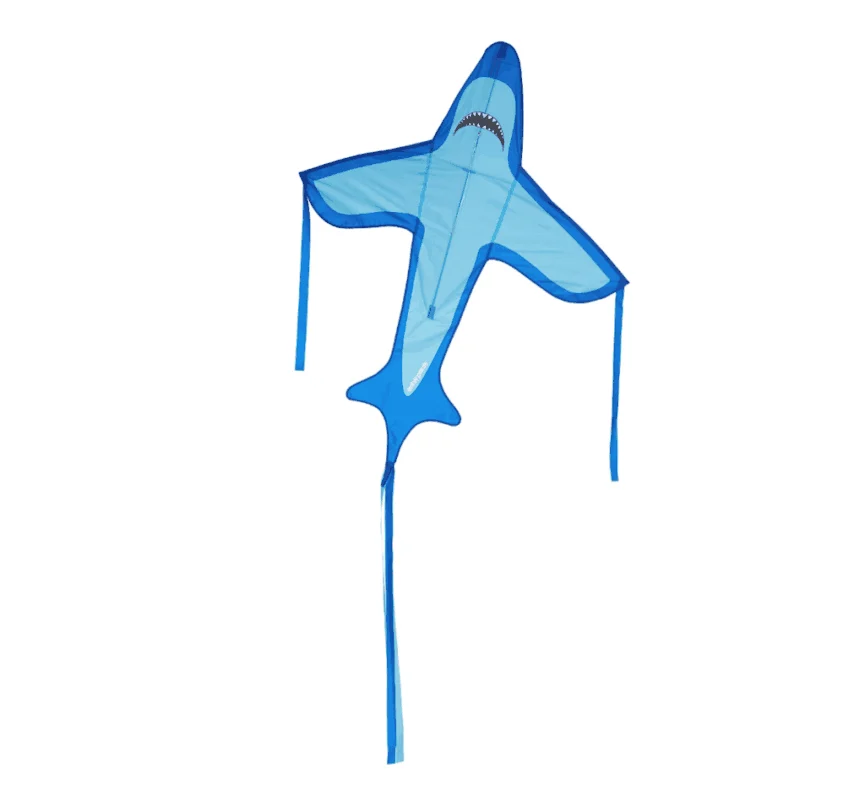 Antsy Pants Shark Kite Quick Facts:
44 inch (112 cm) wide
Handle and 196 ft (59 m) of line included
Fun to fly
Sky tails included
Assembles in seconds
Only at Target!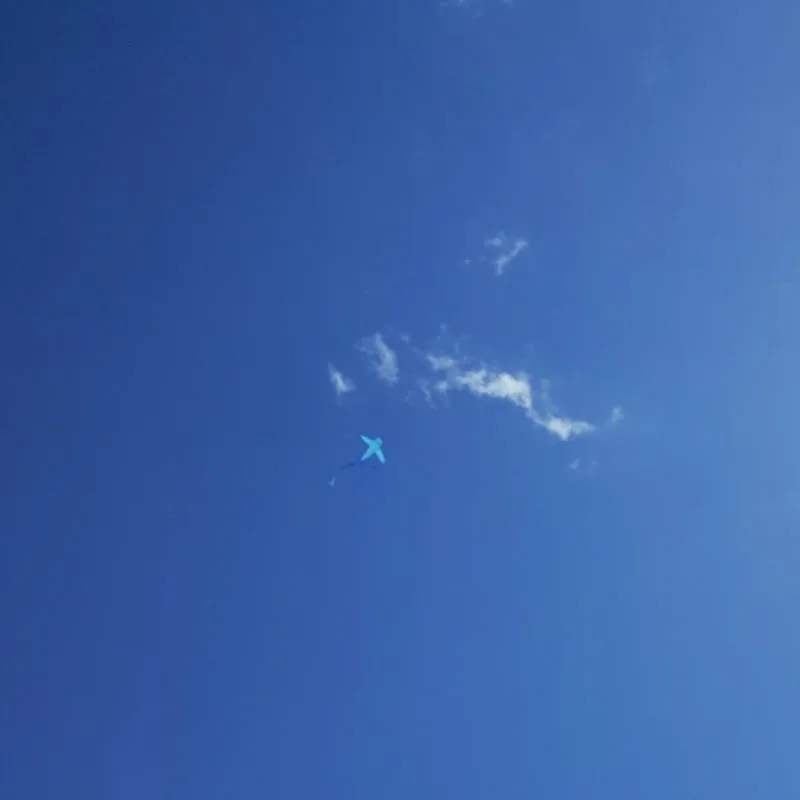 It has amazing tails and is such a blissful blue. It looked really awesome in the sky and with the clouds, it was easy to imagine it was swimming in the ocean, rather than soaring in the sky.
MacKenzie chose the Fish Kite.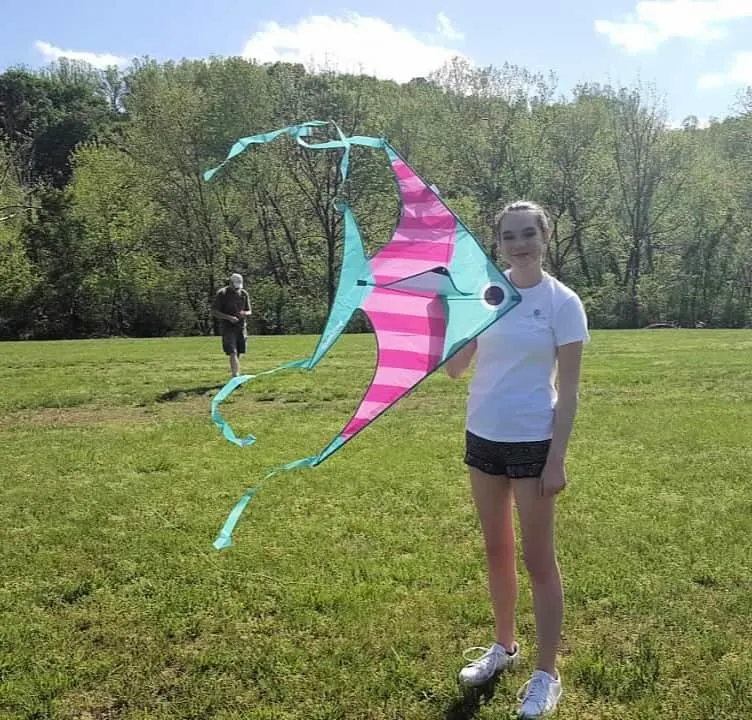 Antsy Pants Fish Kite Quick Facts:
53 inch (134 cm) wide
Handle and 196 ft (59 m) of line included
Fun to fly
Sky tails included
Assembles in seconds
Only at Target!
MacKenzie was a kite flying pro! Her kite SOARED.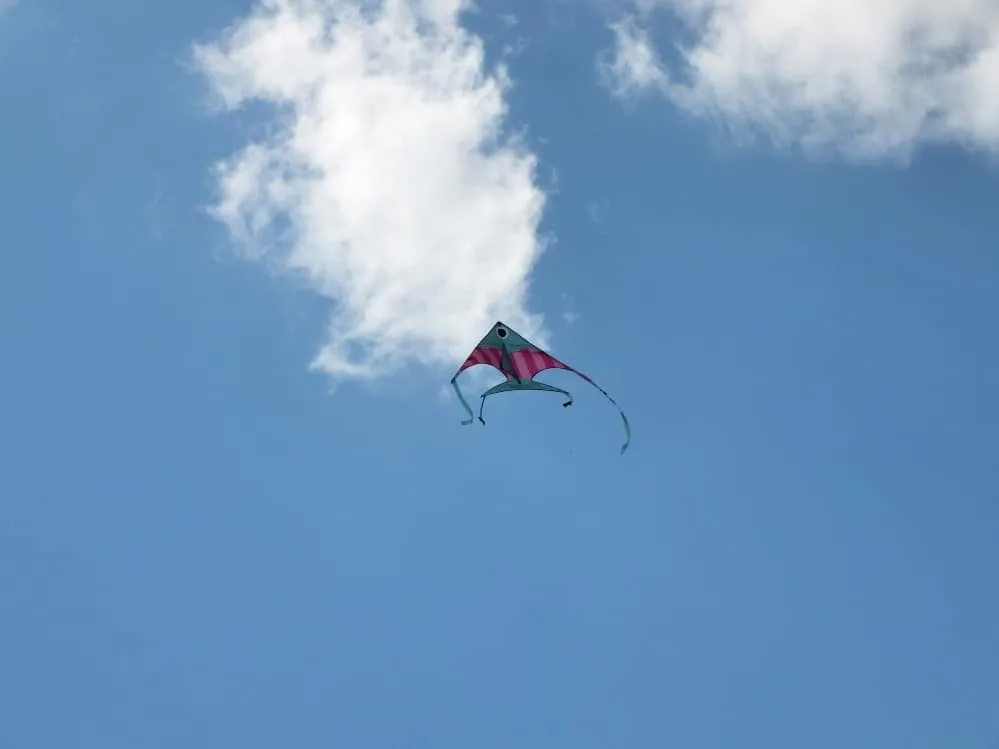 She, however, did not take the bands off her tails so they weren't too impressive.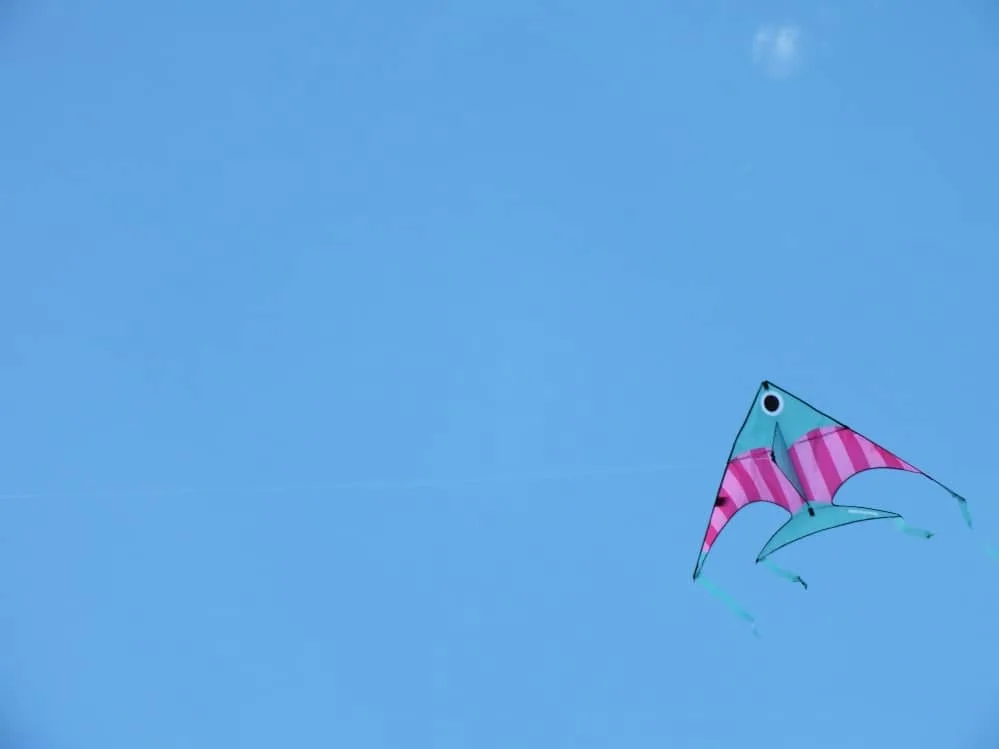 She was able to keep releasing the string and sending her Fish kite higher and higher into the sky.
We had a really fun afternoon. We didn't miss technology. It was awesome hearing my kids cheering for each other and giving them direction, "let out the string", "pull it towards you". It got a little tense when they were flying them together and their strings crossed, but they laughed and made it a competition.
Antys Pants is a brand that calls upon imagination through active play. My children have loved their playset from Antsy Pants where they snapped poles together and put a cover over it for an ice cream truck.
Spend an afternoon with your family flying kites. It's great to be outside and will have you remembering your own days as a child flying kites.
For more information on Antsy Pants, click here!
Connect with Antsy Pants on social media