Installing a new air conditioning system is a significant investment. That is why it is crucial that you're getting the right technician for the job whenever there is an issue. When you don't do research, you could be paying an incompetent technician that will cause further damages to the unit.
Here are some tips that will come in handy when searching for an air conditioning technician.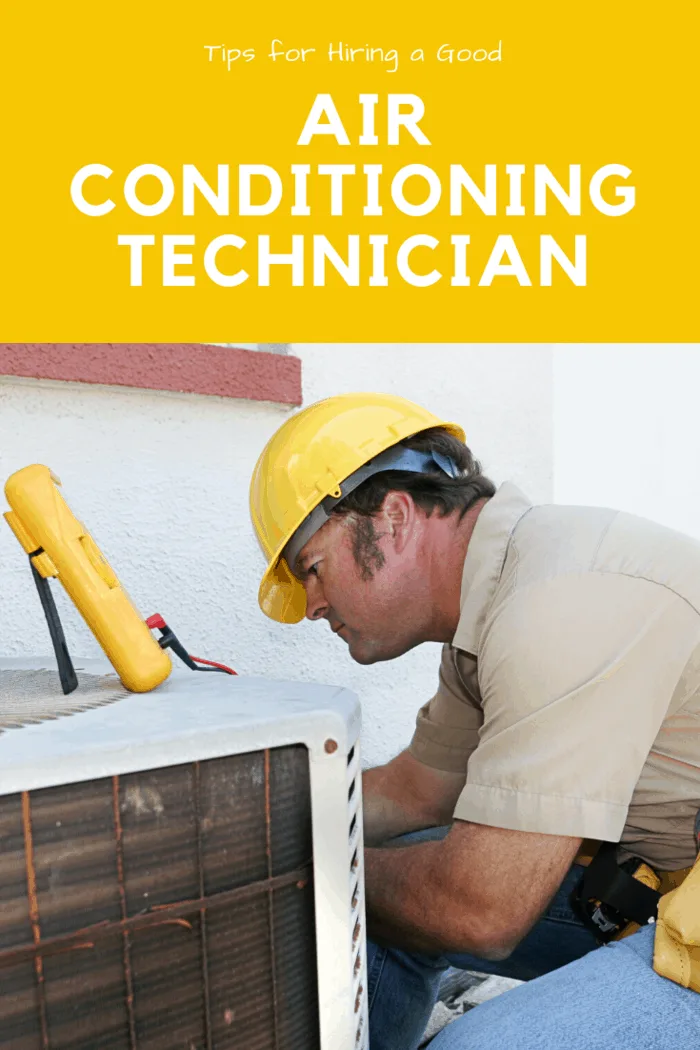 Tips for Hiring a Good Air Conditioning Technician
Learn
It is imperative that you learn more about air conditioning systems before you go out and start looking for a technician. Get to know about the air conditioning system that is in place. What are some of the common problems? How much are the repairs? When you become familiar with your unit, the easier it will be to diagnose the problem.
You will have an idea of what needs to be fixed when you call the technician. Such knowledge is important and could end up saving you money down the road, especially if you're dealing with different technicians. For complicated repairs, it is recommended that you look for a professional.
Do Thorough Research
You shouldn't be working with just any air conditioning technician. This is where research comes in. Before you go on the internet, make sure to start by asking friends and family for recommendations. They're likely to refer you to someone that you can trust. If that doesn't yield results, you can go online to do the research.
Ideally, you should be looking for technicians in your locality. Make sure they have a physical presence. You don't want to be working with someone operating from the back of their truck.
Reviews can help you gauge the credibility of a technician but should be taken with a grain of salt, as they can be faked. The search should go beyond the testimonials available on the technician's website.
Your local Better Business Bureau will come in handy if you want to establish if the technician has complaints lodged against him. When doing the shortlisting, try to get at least three technicians so that you have a couple of options to chose from.
Experience
Experience is an important consideration when working with any technician. You want to find out how long the technician has been working. The more the years, the more the experience. The technician should also be familiar with your unit. There are some questions that you should be asking when looking at the experience of the technician and some of them include:
Are they full-time contractors?
How many years have they been in business?
Have they specialized in a particular area?
It is important that you're getting a full-time professional that is working on your home. This gives you peace of mind knowing that the problem is being solved so that comfort can be restored in the home. If your system has unique features, find a contractor that is familiar with them.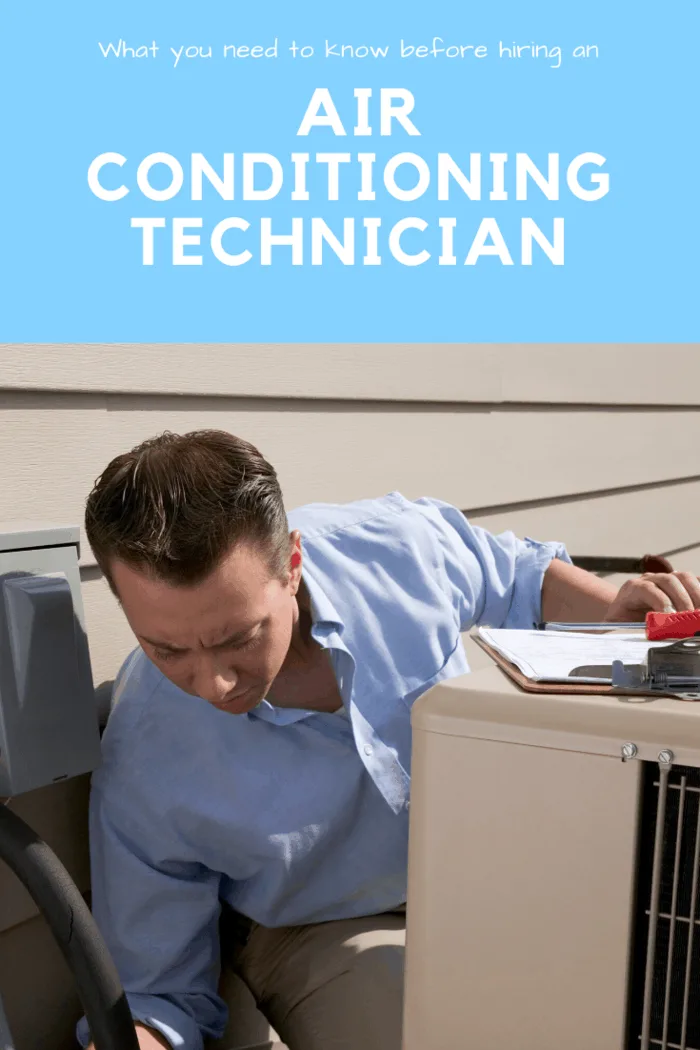 Legal Compliance
An HVAC contractor is required to have a license in the majority of the states. You should ask for their license number just to be safe. In most places, you can look up license numbers. You should also make sure that the technician or the company is properly insured.
Anything could happen while the technician is working inside your home. If the person is not insured, you might be open to litigation in case of an injury. Ideally, the technician should have both worker's compensation and liability insurance. Liability insurance will take care of damages or loss of property when the person is working inside your home.
References
One of the best ways you can learn about the quality of service provided by a technician is by asking for references. A good technician with nothing to hide will be more than happy to provide references. Call one or two references and ask them about their level of service and the communication process while dealing with the technician.
Be Specific
You need to ask very specific questions regarding the work. This will only be possible when you've done the research on your particular model. An experienced air conditioning technician will be knowledgeable with different brands and will not have any problems answering your questions.
To sum it up, getting the right technician is crucial since an air conditioning system is an expensive investment. If you're looking for recommendations, I used these guys for Air Con. You get to work with consummate professionals who understand the inner workings of their craft. You can never go wrong when you choose to work with an experienced HVAC technician.