Dream homes are never built in a day. For most homeowners, you have to work on it bit by bit. If you don't know where to start – a custom deck is as good as any. Custom decks provide beautiful extensions for your home. With the right design and installation, custom decks can greatly enhance the aesthetics of your home.
Besides improving your house's looks and appeal, building a custom deck offers many benefits. Here, we listed the advantages a custom deck can bring to your house and your family.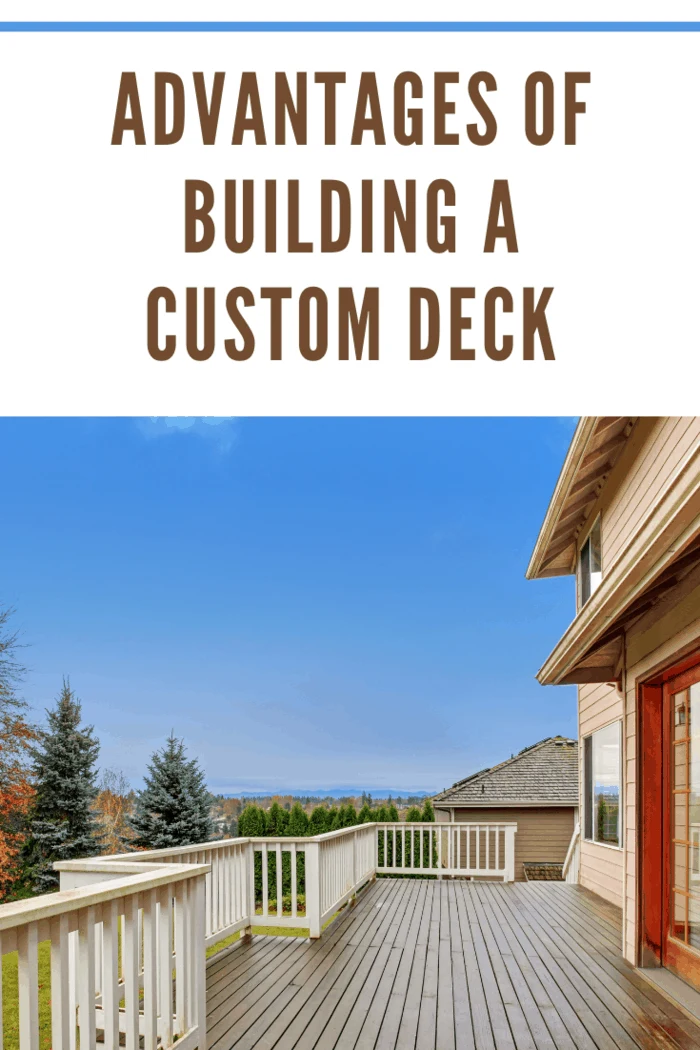 Custom Decks Allow You To Enjoy The Great Outdoors
Not all gatherings should be inside – especially if you have beautiful nature views. Building a custom deck allows you to maximize this feature. Host your parties outside during memorable celebrations and holidays.
Custom Decks Add A Lasting Value To Your Property
Every homeowner understands how valuable space is. With a custom deck, you can increase your overall living space. If increased living space wasn't enough, a custom deck is also considered a wow factor for most people.
With a larger living space and stylish design – custom decks will definitely increase your property's value. If you plan to sell your house, adding a custom deck will make your property stand out in the market.
They Allow You to Host Parties and Other Events
A deck is great for hosting events, such as parties and get-togethers. It is easy to dress up and decorate. You can host just about anything with a tent, string lights, and flowers.
Besides being easy to set up, it is also easy to clean. Parties can easily get out of hand. When you have them indoors, you must deal with stained carpets and couch cushions. There are also more valuable items indoors. Think about the old antiques and sentimental pieces. You keep the chaos outside when you host your party on the deck. It means fewer chances of stains and breaks happening throughout the event.
A deck is also a great place to host outdoor get-togethers such as a summer barbeque if the weather is nice. Your custom deck can provide you with a robust grilling space or even a picnic area without having to leave your house. You can even be more creative and hold events such as an outside movie theatre and more!
They Can Help Increase Storage Space
If you want to increase storage space inside your main house, building a custom deck will allow you to do so. You can always integrate storage solutions into your custom design, like having a hidden hatch so you can use the space below the deck or adding shelves. You can also keep a storage bin on your deck for gardening and barbeque supplies.
Another creative way to use your deck as storage is by moving the furniture you don't use often. An old dining or living room set can make the deck it's permanent home. It frees up much-needed space indoors while still being useful.
They Help You Achieve a Healthy and Active Lifestyle
A dedicated area outside can help your family shift to an active lifestyle. A deck can provide a safe space for kids to play. They can do outdoor games and activities without having to leave the vicinity of the house.
Adults can also do a variety of activities. It is the perfect area for physical activities such as cardio, tai chi, and yoga. By having enough space to stretch and move, you have no more excuses.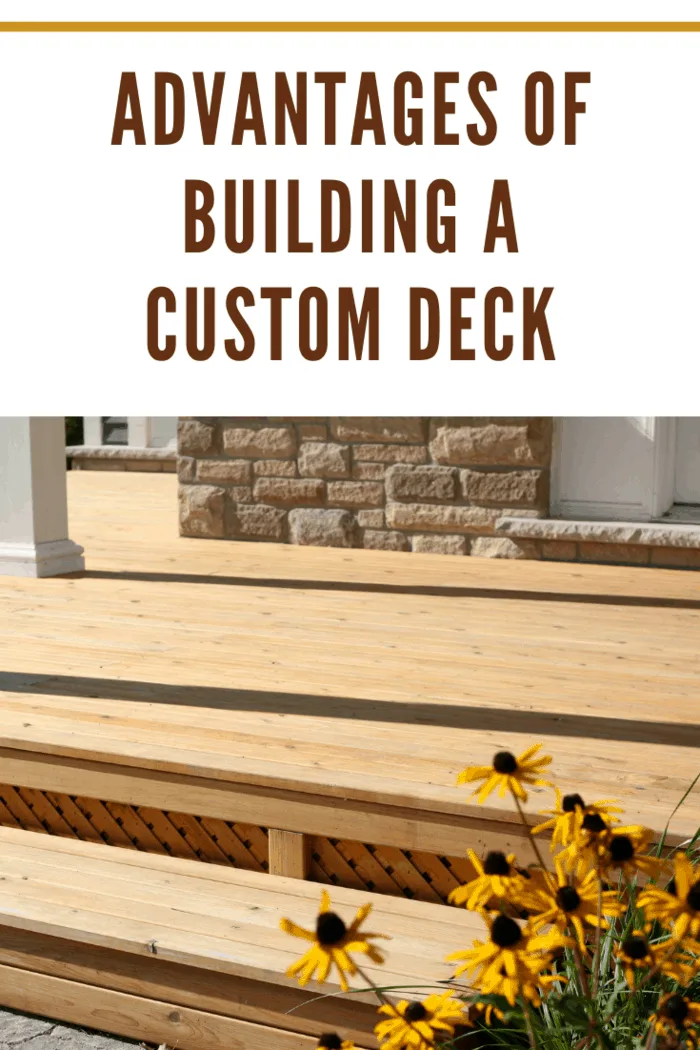 They Can Provide the Perfect Relaxation Area
Custom decks are the perfect place in your home to appreciate the weather. You can enjoy coffee time here while reading your favorite book. Sitting outside on a sunny day can also provide relaxation. You can reinforce the relaxing atmosphere even more by adding plants or water features such as a fountain. You can even add a screen outside to watch your favorite shows with a projector.
They Allow You to Customize Your Own House
Custom decks can provide your house with a completely new look or character. With the right lighting, colors, and materials, a deck can set a totally new mood to your house. You can customize your deck depending on the look you want. If you have outdoor amenities such as a fountain or a pool, you can build your deck around these areas to complement their aesthetics.
You can personalize your deck by designing it on your own. Add features you want, such as a playing area or a study area. If you have kids, installing a deck with a railing may be best. Finally, you can choose the best materials that fit your design and budget.
Once you have a good vision of the deck you want to install, the next step is to look for professional deck builders to make it happen. These professional deck builders can even provide you with a 3D render of your future deck. You can also discuss the details with them, including your material preference and budget.
Start building the deck of your dreams, and hire professional deck builders near you now!