We received Thoughtfully.com's Add Beer, Bake Bread gift box in exchange for this post. All opinions and our love for bread and baking remain our own.
Capture those moments in life. The moment, the lifestyle, the flavors, the fashion, the design and fold them into a box. That's the belief of Thoughtfully and it shows in the Add Beer, Bake Bread–A Beer Bread Lover's Gift.
This gift box is great for the beer lover or baker in your life.
Included in the Add Beer, Bake Bread gift set :
RIBBED LOAF BAKING PAN
CANVAS "BORN TO BAKE" APRON
WRENCH BOTTLE OPENER
ORIGINAL BEER BREAD MIX IN BEER BOTTLE (16oz)
This gift box offers tips and information on the product. I like that it shares information about the beer you choose and how it will impact the recipe.
We recommend that you use a beer that you enjoy!
Malty and nuttier beers will provide more flavor, and for a sweeter bread, use a spiced beer. IPAs should only be used if you're a diehard hop lover.
However, all beers will be delicious!
The Story of Add Beer, Bake Bread -A Beer Bread Lover's Gift Set
Beer Baking – Artisan Beer Culture Born in Brooklyn
Half a day and an amazing evening dedicated to experiencing Brooklyn's beer scene. A visit to a brewery, then a Biergarten in Williamsburg to enjoy schnitzel and German potato salad, the perfect complement to the artisan beer in our steins.
Inspired by the Brooklyn state of mind, we assembled a rustic, wrench-shaped bottle opener, ribbed loaf pan and the absolutely coolest apron.
In the beer bottle, you'll find the best beer bread mix to pair with your favorite brews–pick a good one. It makes a difference. Thank you, Brooklyn, for a fascinating day. We salute your finest microbrews!
Add Beer, Bake Bread
This bread is intoxicating. The theme of the wrench-shaped bottle opener and packaging of the mix give it a fun feel.
It's easy to make.
Add the mix: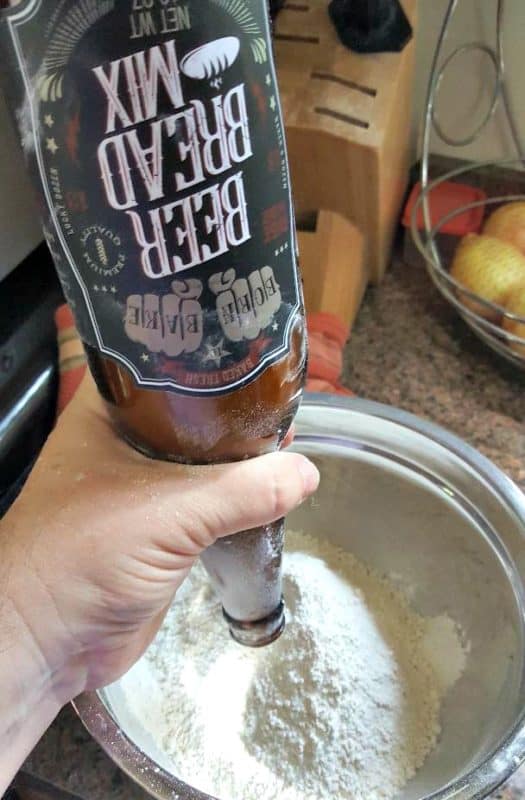 Add the beer.

Stir the mixture…it has a lot of fizzes.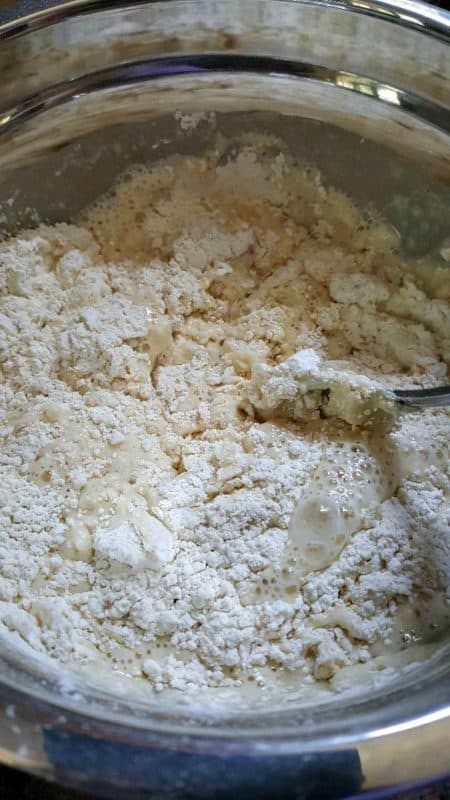 Pour batter into prepared bread pan.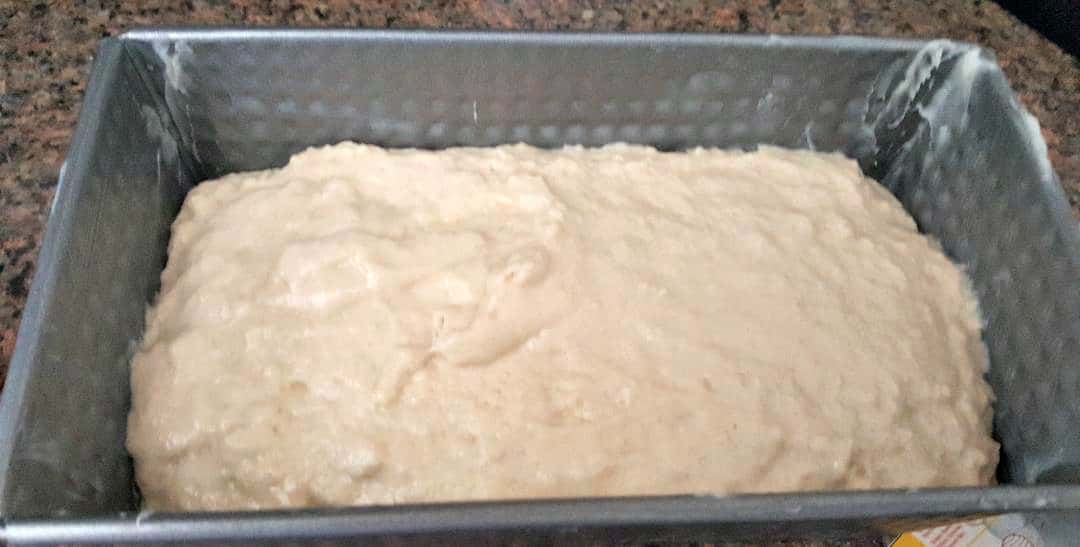 Bake.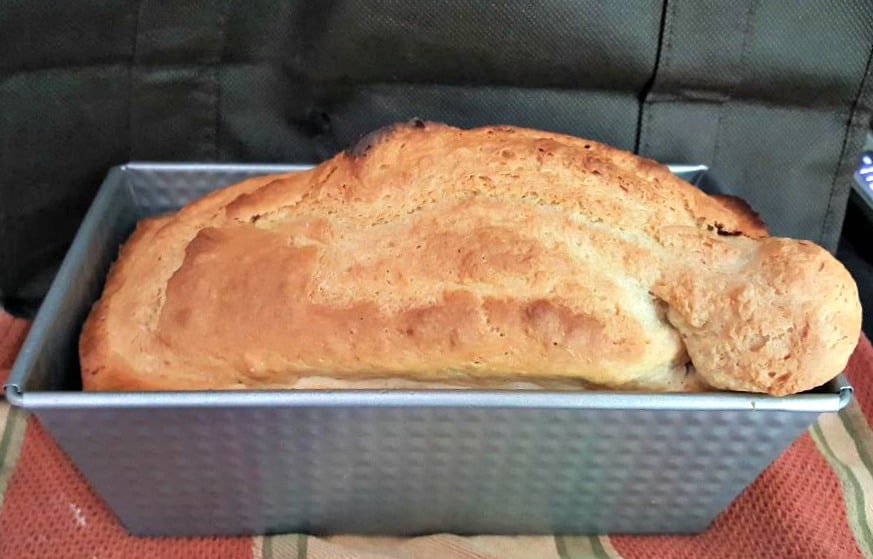 Slice.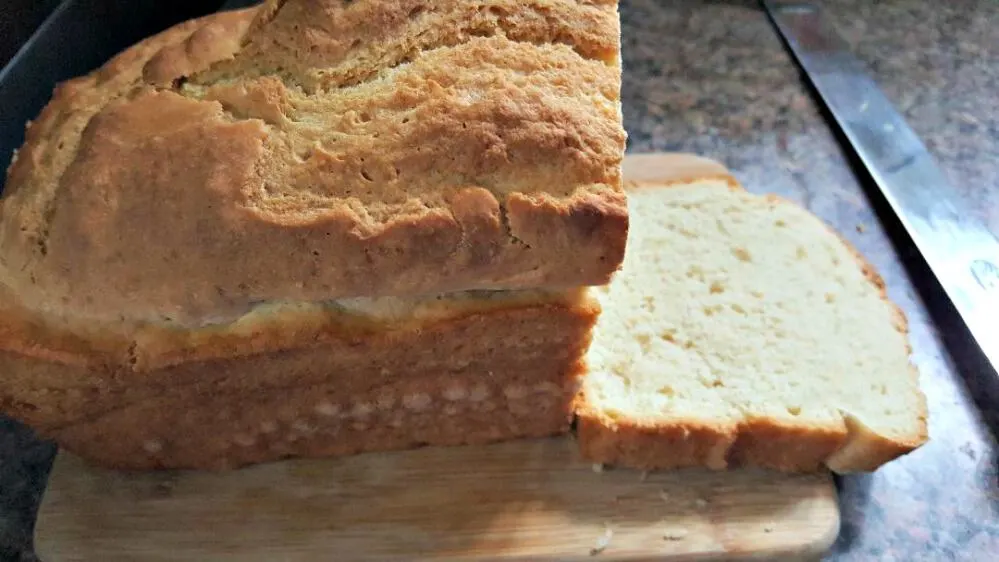 Admire.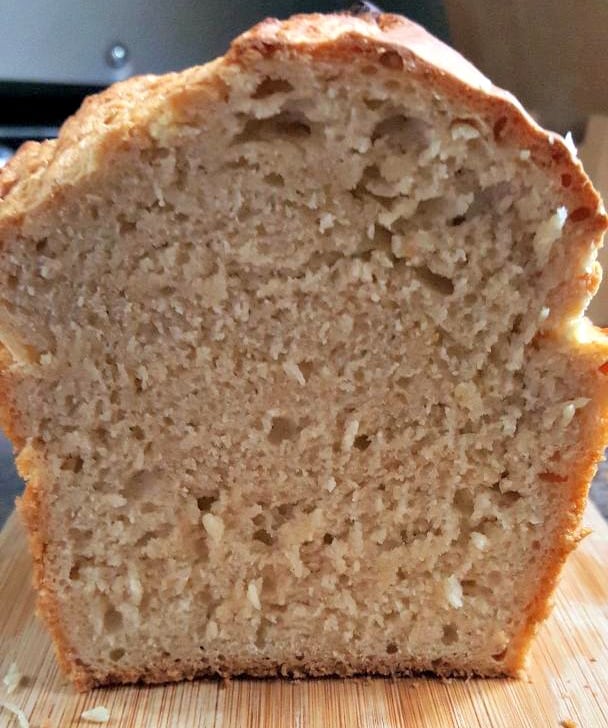 Eat.
Buy It
Thoughtfully Beer, Bread Gift Set is available online at Thoughtfully.com for $24.99.
It's delicious bread and a fun gift box to share with anyone.