It's November already, and who can guess what's right around the corner. That's right, everyone's favorite time of the year: CHRISTMAS! From the sounds of the festive season to the lovely decorations, everything about this season radiates joy and togetherness. During this time of the year, friends and family get together to celebrate love, delight, and bliss.
For all the lovely ladies out there who like to dress up, Christmas is one excuse to indulge and go all out fully. From dressing up with a full festive flair to opting for subtle glamour, this is the time to experiment it all.
One way to improve your look is to accessorize. You can never let go of the right accessories for Christmas. This season, the trend has been a mix and match of contemporary styles and modern color palettes thus creating a variety of options for us.
Here are a few accessories you cannot miss out on Christmas this year.
A Statement Bag
A bag is one of the most essential things that a girl needs. We are not as lucky as men to have pockets in almost every clothing item, so a bag is our savior. For Christmas 2019 be ready for statement bags.
This year, go for something classy and elegant. From clutches to a small shoulder bag, anything that accentuates your whole look is the perfect option. These types of bags both project a luxurious look and can also be a statement itself.
If you are feeling a bit adventurous you can also opt for a fully sequenced bag that will shine bright every time you step into light making you shine.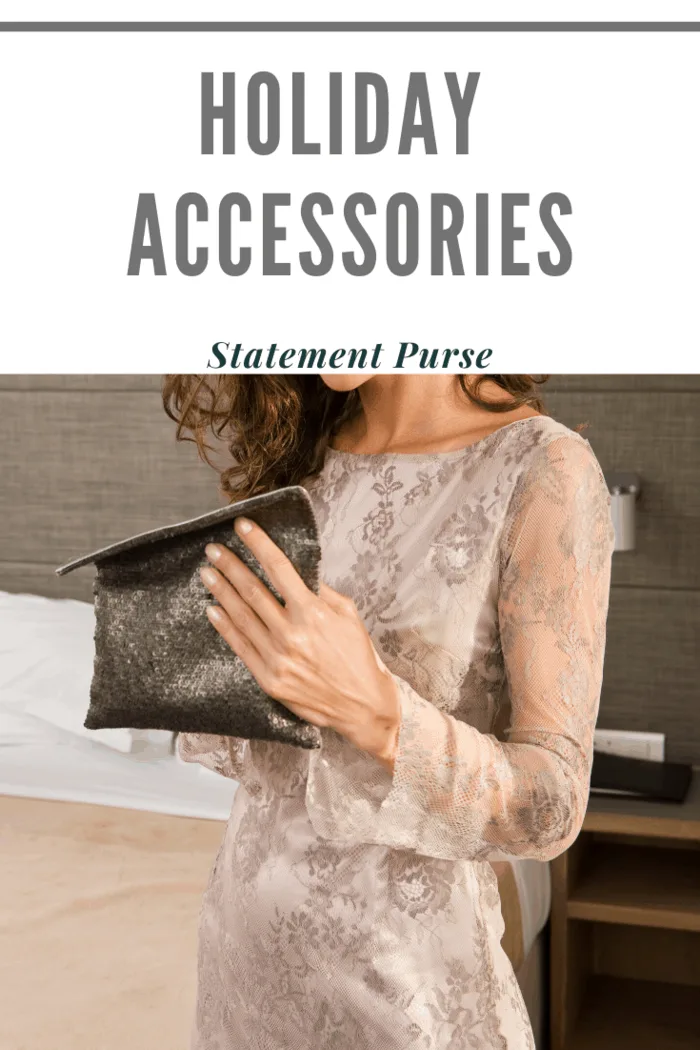 A Classic Brooch
Someone might feel that a brooch or a pin might be a little outdated and dull. However, you need to trust me on this, a classic brooch is neither outdated nor goes out of style.
A brooch, especially a festive one worn for Christmas is the perfect touch to add to your overall outfit. If you feel that your blouse/dress or sweater is too plain for Christmas then a brooch is your answer. With a stunning brooch piece, you can highlight the simplicity of your look with subtle grace.
Apart from adding a little festive cheer to your appearance, it makes you feel no less than a royal. You can go for something sparkly and elegant or for something big and bright, whatever you choose can be the flawless addition for your Christmas.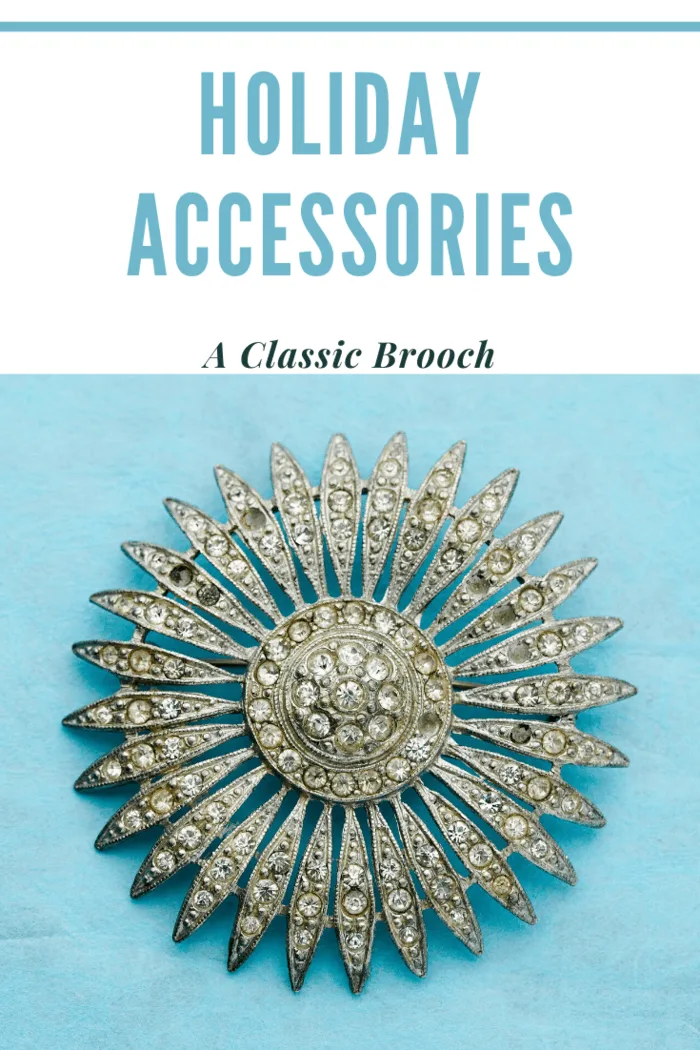 Pearl Earrings
An accessory that never runs out of style and elegance has to be pearl earrings. This is one staple item that every lady should definitely have. Pearl earrings are not only beautiful but also very versatile. You can create both a fashionable and elegant look at the same time.
If you feel like dressing up this Christmas season then a pair of timeless pearl earrings is the simplest way to do so. From pure white to cream or champagne you can pick and choose any shade of pearl earrings you think will compliment your skin tone. This is one beautiful accessory that you must have.

Diamond Pendant
Diamonds are surely a girl's best friend. Whenever possible every woman should invest in a diamond pendant. Timeless, elegant and classic, a simple diamond neckpiece is something that can change your outfit from a zero to a full ten.
Adding a bit sparkling bling to your neck can actually emphasize the poise and splendor in a very subtle way. Match it with a pantsuit or a sleek skirt, a diamond pendant will always be classy and bring out the allure.
You can opt for something with little diamonds scattered in a sensitive shape that is both intricate and divine. The purity that diamonds portray is simply delightful and makes everything seem special.
A Trendy Scarf
From silk to fur, a scarf has been a fundamental accessory for both men and women over the years. The variety of scarves has been completely magnificent.
This Christmas, you can up your outfit altogether with a trendy scarf. It might be bright like the festive season or a little subtle but it can definitely be beautiful. Apart from keeping you warm and cozy, it can give you that knack of modish style that you might be looking for.
Go for a patterned one or a striped one, styling your scarf in the best way is also very important. Try different styles for wearing this accessory the best way with your outfit.
Since it's Winter, you can accessorize with several things, such as gloves, cute hats, socks, etc. It does not necessarily have to be formal and sophisticated. The cold weather makes you want to cover up with cute scarves, jackets, sweaters and the list goes on. Just remember to be comfortable with whatever you wear so it's easier for you to pull off your outfit!