Finding a gift for girls is a difficult job. Because there are so many products available, you may get confused about what to buy and what not to buy them! Yet, a unique butterfly necklace is one of the best and most delicate gifts you could give to them.
Do you know why? Well, read on to find out.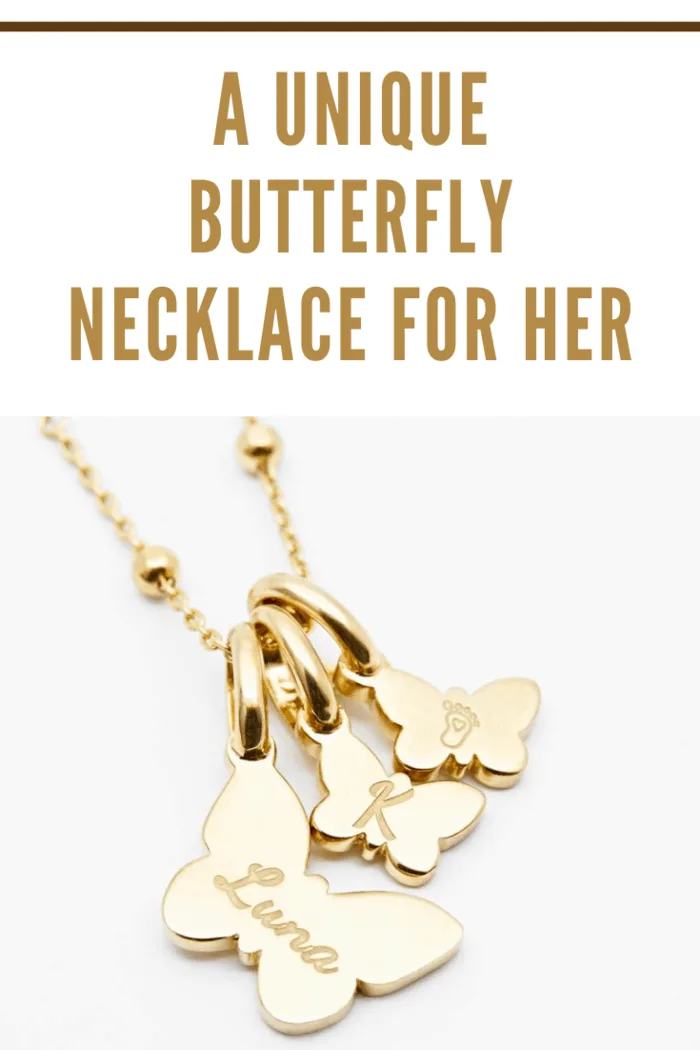 Why Gift A Girl A Unique Butterfly Necklace?
So, now the question arises, why particularly go for a unique butterfly necklace for a girl? It is because of the following reasons.
1. They Can Be Worn With Anything
Every girl wants an accessory in her closet that goes with everything! Well, you can end your girl's search here by gifting her a versatile butterfly necklace.
Butterfly necklaces can be worn for any occasion and with any outfit. It doesn't matter if she is wearing a simple summer dress or a glam gown because if she has a butterfly necklace, she can pair it up with anything!
These necklaces are also quite dainty and, thus, offer a minimalist look which is totally in trend right now.
Moreover, for professional women, such necklaces can also go well for business parties as they exhibit a decent look too.
2. They Add a Special Twist to the Gift
Wearing symbolic outfits and jewelry are all the rage right now. So, why not go ahead and add a special twist to your gift?
As you may know, butterflies evolve from small larvae into winged, free, and beautiful creatures. They symbolize a journey of transformation and grace. Similarly, many girls often have their own transformational journey of their own that can inspire millions.
So, if your girl has her own transformational journey, gift her a unique butterfly necklace and tell her how much you appreciate her hard work. Trust us, this will make her swoon!
For some extra brownie points, add a small note along with the butterfly necklace you're gifting her.
3. They Are Available in Different Types
If you don't like the style of one butterfly necklace, don't be disheartened! Butterfly necklaces also come in different styles and types.
For example, you can get a single pendant butterfly necklace if you don't like a lot of pendants. However, you can also get a necklace with two-three butterflies that can make it look dressy yet elegant!
4. They Can Be Customized
One thing no girl can ever deny is getting special treatment. You can give her that by gifting her a customized necklace.
In a customized necklace, you can get your and your girl's initials engraved in the necklace's butterfly pendant. As cheesy as it is, most girls would definitely appreciate this gesture and keep it close to them at all times.
5. They Are Unique and Beautiful
What matters in a gift is the thought put into it. So, even if there are a lot of gifts available in the market, a unique butterfly necklace is definitely an exclusive one. And, well, girls love exclusive stuff!
Now, with this butterfly necklace, show her how unique the bond between you two is.
Moreover, butterflies are a personification of beauty and grace. They can add beauty to literally anything, including a simple pendant necklace. Thus, becoming an ideal gift for every beautiful girl out there.
Final Thoughts
Lastly, a butterfly necklace may seem like an odd choice, but it is certainly one of the best due to its versatility, style, and powerful meaning.
So, find the unique butterfly necklace for your girl and make her feel loved and special.