It's not a secret that an outdoor cat faces many more challenges and risks than its indoor buddy. In addition to the dangers of getting into an accident, they have higher chances of becoming victims of contagious diseases. And even though every pet's owner believes their cats are wise enough to stay away from all the dangers, it is not always so. Even if your cat is streetwise, it can be poisoned, get into a leg-hold trap, or become a victim of a cruel person who hates animals. Besides, an outdoor cat may become a root cause of various problems connected with predatory instincts that cannot be controlled. Thus, many owners decide to keep their cats inside to avoid all the situations that may lead to their furry friend's death, writes the Independent. However, can you make your kitty happy other than treating it with food from topratedcatfoods.com?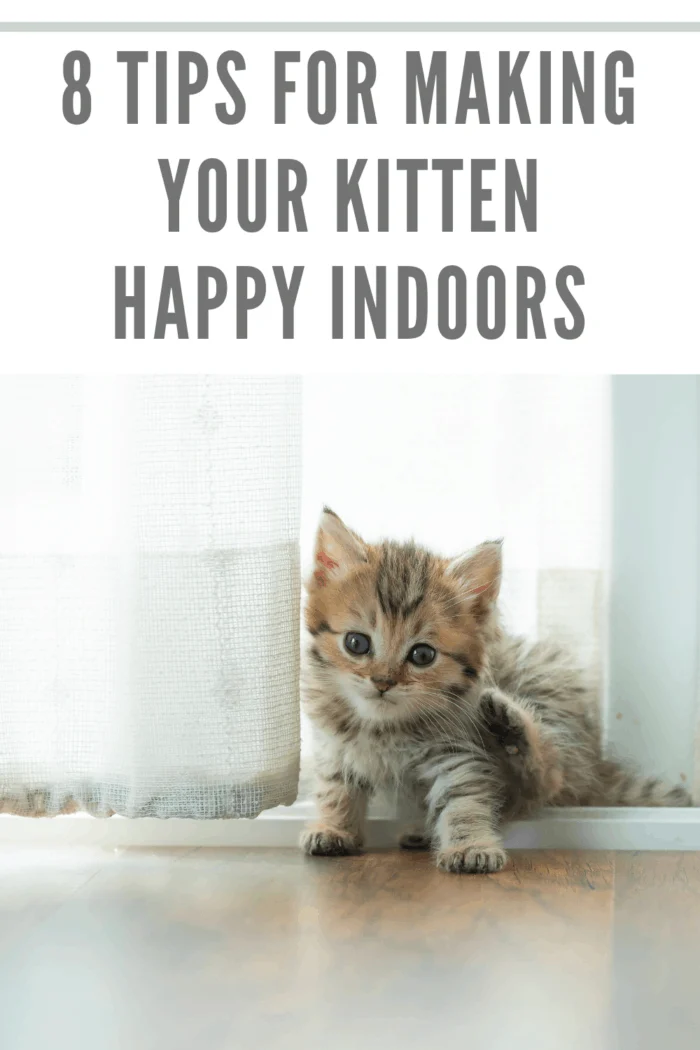 Create a suitable environment
You may have run into many cats that climbed high trees. And you can satisfy your cat's needs, having got a kitty condo. The modern market represents a huge number of various options. You will use vertical space if you take some pretty tall models with multiple shelves. Many cats like to hide and rest somewhere on the top shelves where nobody can reach them. So, you can arrange a sleeping place there too.
Create a safe zone
If you have small kids or friends who often hang out at your place, you should take care of your cat and provide it with personal space, explains Pet Safe. Cats have an inner need to stay away from big companies and have a safe place to hide. It should be a comfortable place where they can be left alone as long as they need it. Thus, small kids should know that they cannot bother the cat when it is in its "house." Such a safe zone will help your kitty feel much happier.
Provide more watching opportunities
Indoor cats especially love two things – to lay in the sun and watch everything that happens outdoors through the window. Thus, you can make special perches or free up the windowsill to provide your furry friend with watching opportunities. If there is a chance to locate a birdhouse near the window, you will get two for the price of one – feed birds and increase the level of interest in your pet. Just be sure outdoor cats cannot reach the installed bird feeder.
Make window sills a safe place
If there is great weather outside, it is worth opening a window to provide your cat with a source of fresh air. However, it would be best to securely screen your windows to eliminate situations where your cat can jump and fall out of the window. Even though they say a cat has nine lives, it's not worth checking these statistics. Thus, make sure your pet will not get into incidents due to a dismissive attitude.
Allow your cat to chew on grass
The fact that your furry friend lives indoors doesn't mean it doesn't want to chew on grass or some other plants. If you don't want it to destroy your flowers or decorative pot plants, provide your cat with some chewable options. Thus, if you pop in any pet store, you will find special pots with wheatgrass explicitly planted for indoor cats. Besides, it will not be superfluous to remove all the plants that can be potentially toxic for your pet from its environment, according to the FDA. And while a dog can be treated with something long-chewable, a cat doesn't have such a habit, so plants are the only thing to provide it with except for ordinary food and goodies.
Handle scratching beforehand
It is not news that cats like to scratch everything that can be scratched. But you will hardly like it when it comes to furniture or carpets. The great news is that you can deal with its destructive behavior with the help of a scratching post. The modern market offers a tremendous number of options to different likings and budgets. You can find a suitable alternative that will both match your interior and make your cat happy. The specialized online stores have a wider variety than ordinary offline shops.
Don't create unnecessary noise
You will become friends and roommates who should find a common language. And since you are a human being, you will have the lion's share of responsibility. Thus, you shouldn't be a roommate who always creates noise and annoys everyone around. You are responsible for qualitative time together that doesn't suppose any noise source. Your pet will hardly appreciate too loud music or noise-making devices. Don't forget that your furry friend has more sensitive ears. And as we have already mentioned, if you like to hang out with friends at your house, make sure your cat has a place to hide and rest.
Use interactive toys
An indoor cat must stay active. And if you don't have enough time and opportunities to entertain your pet and play with it, it is worth considering purchasing interactive toys. Nowadays, you can find various things that can match your cat's needs and your budget. You should help your cat stay fit and healthy. There is no need to buy the most expensive options – cats like to chase ribbons or laser explore paper bags and boxes of different sizes.