Now that the only way to connect with other people outside is through the internet, there is a need for a reliable and secure messaging app. Well, there are a lot of options out there. However, how sure are you that your data privacy is protected? What if you need a platform for online meetings that don't need a lot of data? This is where Discord enters.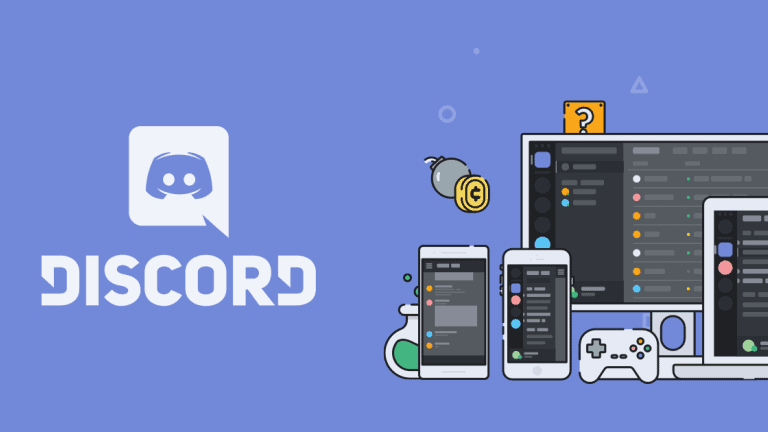 Discord is your new hang-out place.
You may be thinking, what is Discord, and what can it do for you? robots.net has a rundown.
This is what exactly we're going to talk about in this article. For starters, Discord is a freeware communication app that you can use to call, video chat, and text other people who are also using the app.
In the app, you will see that there are different servers.
Each server is unique and talks about different topics and niches.
It was initially made for gamers, but it has expanded to different niche topics like memes, pets, study groups, LGBT channels, or even adulting stuff like investing and banking.
Each server can have over 250,000uo to 500,000 members. Y
You see, there is a place for everyone in Discord.
Server owners have the power.
If you join a Discord server, you will notice that some members have assigned roles.
The highest rank among them is, of course, the owner of the server.
Being a server owner has a lot of perks.
You have the final say in everything like assigning roles to members, customizing your server, banning members, adding bots, changing the server's name, or deleting the server.
No ads when you use Discord
If you are tired of looking at a string of ads and marketing paraphernalia when you scroll through your phone, then you are in luck!
Discord is actually against the use of advertisements as a way to gain some profit.
This is one of the reasons why A lot of users favor Discord.
Discord earns profit through its premium memberships fees, Discord Nitro, and merchandise!
If you are a game developer who operates on Discord, Discord will also get 10% of your total revenue.
Discord Nitro is only $9.99 a month.
If you are a professional who makes money out of Discord, you might find Discord Nitro beneficial.
You can boost your server, upload bigger files, enjoy animations and better emojis, and more!
Is Discord safe to use?
Compared to other social media platforms, Discord is one of the safest apps to use.
Messages are also encrypted, so you don't need to worry if you're sending sensitive information.
Channels can be set to private as well.
You can only join these servers using an invite-only link.
Otherwise, you won't be able to join. It has a set of community guidelines to make the app safe and more inclusive.
Discord also has a Safety Center to make sure that each user is comfortable when using their app.
Discord is becoming a more famous app to host meetings, webinars, and even online classes.
More than just an app for gamers
Ever since it was created in 2015, millions of people have begun to patronize Discord.
As mentioned earlier, Discord was initially made as a platform to talk with other people during a game session.
Millions of users use Discord every month as their primary communication app. Unlike other social media platforms, it is more convenient to send files and texts via Discords.
The app supports files that are in MP4, PDF, PNG, JPEG, and DOCS format.
Some businesses prefer to use Discord instead of other platforms like Google Suites or Slack.
Customize it any way you want
Discord gives its users the liberty to customize their accounts.
The first thing that you can customize is your username.
Having one is required when you sign up for a Discord account.
You can always change your username later on. Of course, there's the profile icon or avatar.
If you are subscribed to Discord Nitro, you can choose an animated GIF as an icon instead of a static photo.
There's also Discord Integrations which connect Discord to other websites.
For example, Spotify, Twitch, or YouTube.Discord users will see whenever you are streaming on Twitch or playing a song on Spotify.
There are also skins and themes that you can use on Discord. You may even create custom stickers and emojis!
Improve experience using Bots
Bots are Als that you can customize and program to do specific tasks within your server.
Having bots makes it easier for those who created the server to moderate it.
Each bot has a set of commands that you can use to improve your server and create a better experience for those on your server.
For example, your bot can scan if there's anyone who violated the rules you laid out.
There are also music bots, RPG-based bots, Pokemon-inspired bots, and more!
You may even create your own, but it could get complicated to create one from scratch.
How to download Discord?
Due to recent developments, Discord has become more accessible.
It is also compatible with all operating systems.
If you are using an Android or an iPhone, simply download Discord from the Playstore or App Store.
You also have the option of now downloading the app and just using the website.
Simply go to the Discord website, sign up. If you don't have an account yet, then you can now join a server.
No need to download any software or plugin when you use Discord via the web.
Discord is one of the best communication apps.
If you are tired of mainstream social media apps and are looking for one more secluded, Discord is the perfect app for you.
Discord is ideal when meeting large groups of people online because it is secured, not heavy on data, and more interactive than other apps.
The app is free to use unless you want to subscribe to Discord Nitro to enjoy more benefits.
Overall, Discord is ideal for niche topics and finding like-minded people.