It's true what they say: Time goes by in a blink of an eye. The older we get, the more quickly time does fly by. Or, at least, it feels that way.
And as a busy doctor, lately, you may feel like you have no control over your schedule. If you've been feeling that way, don't give up. There are better ways to manage your time!
If you're struggling with time management (like we all are), try some of the following techniques.
With these tips, you should become a time management pro who finally feels in charge of your schedule!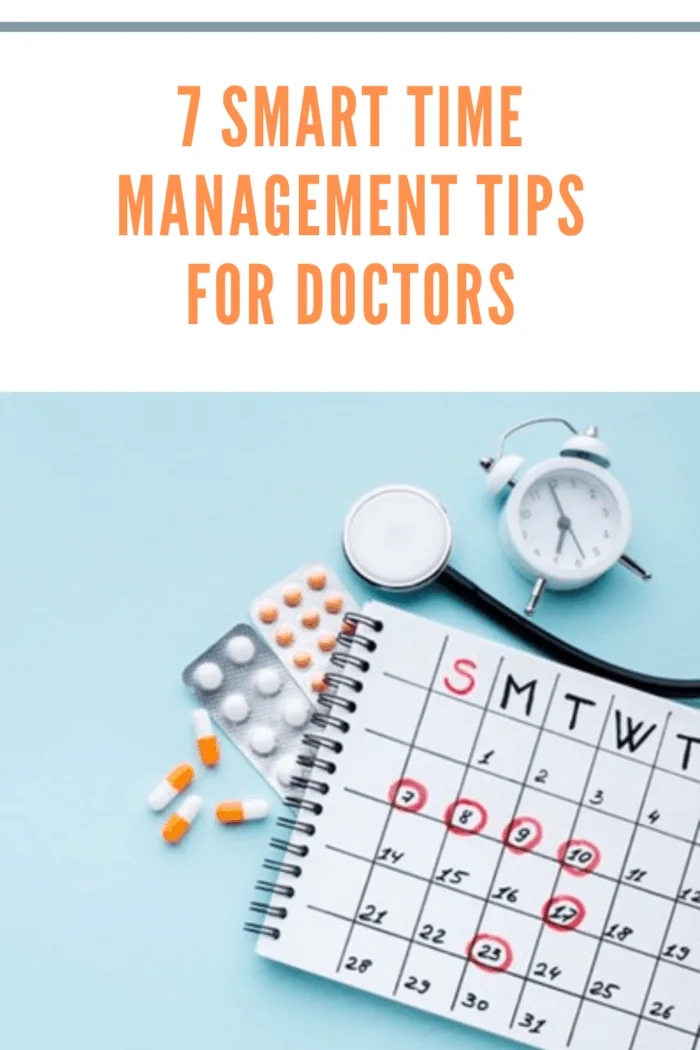 1. Invest in Software Technology
If you're buried in paperwork, streamline everything by using a software technology system.
Organizing records should be a simple task, and if it is taking too much time, you need a technology upgrade.
There are many kinds of practice management systems to consider. A few you might have heard of are CureMD and CareCloud.
These systems can keep you and your patients organized. CareCloud even has a patient app so patients can stay up to date on their prescriptions and more!
Decide on one that's easy to use, and all of a sudden, you'll have more time on your hands!
2. Be Realistic With Your Schedule
If you're not sure where all your time is going, take a good hard look at your schedule. Perhaps you're booking appointments back to back. You have so many appointments planned that there isn't any time in-between them!
Not having time to regroup in-between appointments can cause you to lose focus. And when that happens, you won't get other tasks done, such as following up with patients.
To free up some time, create some space between appointments so you can get a breather. Having a few more breaks will also allow you to catch up on other tasks you've been putting off.
Everyone's schedule can use some fine-tuning. So if you're struggling with making effective use of your time, do some brainstorming. There are many techniques you can apply to get more things done.
3. Establish a Reliable Way of Communicating With Patients
Are you effectively communicating with your patients? If the answer is no, then you need to figure out a way to clear up any miscommunications that have been taking place.
Many times you may be spinning your wheels because you're not effectively communicating.
To correct that, decide on the best way to reach out to patients. Reminders and automated alerts are two fantastic ways to stay in touch with them.
When a patient receives a reminder, they'll be less likely to miss an appointment. It can also prevent patients from waiting at the office for extended periods.
Another benefit of a patient portal is that the office staff can stay in the loop as well. When they have access to the portal, they can stay abreast of all changes.
4. Manage Your Priorities
Outside of work, if you've been struggling with making time for hobbies, it's time to change that. (HBR)
You may think that it's easier said than done, but you could be trying to juggle too many hobbies at once. For example, if you want to bike ride and read a book in a week, it's not going to happen.
Focus on one hobby at a time, and make time for it. Set a goal to go on a bike ride two times in one week, and then next week, read a few chapters. Eventually, you may have time for other activities as well.
But for now, manage your priorities and select one or two things that matter to you the most.
5. Meet With Patients Remotely
Another great way to save time is by giving patients the option to engage with you remotely.
Sometimes it's not practical for every patient to come to the office.
For example, it may be something as simple as discussing their bloodwork. For an appointment like that, having a quick chat virtually can save you both time and energy.
For chronically ill patients, remote appointments are especially useful. It's more convenient for a sick patient to communicate with you online instead of making a trip.
Offer this option, and it's likely you'll gain more patients as well. And that's great for business if you need more patients, as long as it doesn't affect your time! You have to admit, having the opportunity to improve your earnings is always a nice benefit!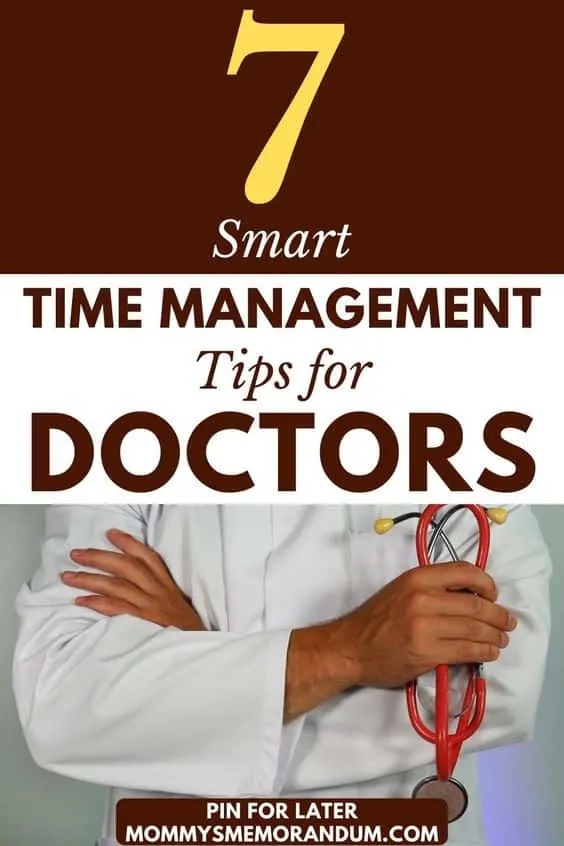 6. Predict a Patient's Needs
You're not always going to know what's wrong with every patient. But if you do your homework ahead of time, you'll be more efficient with your time.
Give it your all to predict a patient's needs and expectations. This means you should be consistent by showing patients you care and always lend a listening ear.
By listening and paying attention to your patient's needs, you'll:
Shorten up appointments
Patient's expectations of quality care will be met
Appointments will start and stop on time
That's the perfect strategy to improve your time management!
7. Manage Your Schedule
Throughout this article, we've encouraged you to take charge of your time. But it all boils down to one thing: keeping track of your schedule.
Not everything is always going to go as planned, but if you have a schedule in place, you'll have some guidance.
For busy physicians, following a schedule is imperative (Forbes).
If you don't stick with one, it's hard to use your time effectively.
If your schedule isn't working for you, it's time to do some tweaking!
Consult with your staff members. Together, you can brainstorm how you all can be more productive and stick to a schedule.
In Conclusion
Now that you know some tips, you should have a better idea of managing your time.
With a little bit of dedication and due diligence, you can take charge of your time and life as a physician.
Time will always fly by, but by applying some of these tips, at least you can make every second count.