Sharing is caring!
I just finished reading, The Underside of Joy by Sere Prince Halverson. I found it a good read with plenty of emotion. It offers a historical rich backdrop on characters that experience loss, love and regret.
I am honored to have been given the opportunity to interview the Sere and I share here with you a glimpse of the author behind the book.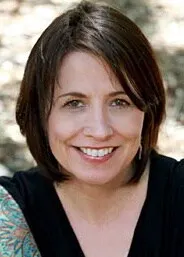 When and why did you begin writing?
I began writing in grade school. I enjoyed it immensely and received a lot of positive feedback from teachers and classmates. I wasn't getting a lot of positive feedback in other areas. Lord knows I tried to be athletic but my long skinny arms and legs wouldn't cooperate. My singing got shut down pretty quickly too. I never made it past beginner's ballet, hated practicing the piano, and numbers made me nervous. If it hadn't been for writing, I might have had to turn to a life of crime in order to survive!
What inspired you to write your first book?
After I graduated with a degree in journalism, I figured out that what I really wanted to do was make up stuff. But by then I was married to my first husband and working while he finished up his degree, so I signed up for a fiction writing workshop. I kept signing up for workshops and writing groups over the years, writing short stories when I wasn't working as a copywriter or taking care of my cute but pesky little kids. One of my instructors encouraged me to try a novel, and so I started getting up hours before those cute, pesky kids. (They kept wanting to be fed! Imagine!) I wrote several novels and a partial novel before starting The Underside of Joy. Alas, there is no overnight success story here.
How did you come up with the title "The Underside of Joy"?
I had a working title that wasn't very good, but I didn't realize it wasn't very good because I'd been so focused on writing the book itself. An agent asked if I had any other titles in mind, and that got me thinking. As an advertising copywriter, I was paid by companies to come up with product names and taglines, so I knew I could do better! I started thinking about the themes of the novel, playing with words. It wasn't long before I knew I had it.
Is there a message in your novel that you want readers to grasp?
I don't think there's one message. Readers are so different, and they each contribute to their own reading experience. I love hearing from readers and have been so touched by what they've taken from this book. One realization I came to while writing it is that everyone has a story. That whole judging-each-other thing that we humans like to do doesn't hold up too well when we realize there is almost always more than meets the eye.
How much of the book is based on someone you know or events in your own life?
I get asked this question a lot and I understand why. I'm a mom and a step-mom, I have a stepmom, and my kids have a stepmom…so it seems like I might have borrowed heavily from my own life, right?
But my story is quite different from Ella's or Paige's stories. My stepdaughters' mom has always been in their lives, and I've always been in my sons' lives. The characters in this novel are their own people, they're not thinly disguised people from my life. That said, I will tell you that I poured my emotional truth into The Underside of Joy. I know what it's like to lose a loved one without warning, to feel like I'm drowning in grief. I do know what it's like to share children I love with another woman. I share Ella's love for Northern California. And did I steal some of my Mommy moments from life with kids? You bet I did!
If you had to choose, which writer would you consider a mentor?
One of my closest friends, Elle Newmark, was my writing sister for over 15 years. We met when we were writing our first novels, and it took us both a long time until we published. She wrote gorgeous historical fiction, and Atria published her first novel in 2008, The Book of Unholy Mischief. She fell very ill, but kept writing, and her second novel, The Sandalwood Tree, was published last April. We always gave each other honest feedback and constructive criticism on our work. But she mentored me in attitude more than anything. She never gave up. She always went for it in a big, brave way. Elle was one hell of a woman. She died in June. I miss her every single day.
What book are you reading now?
I just finished Outside the Lines by Amy Hatvany. A really beautiful and powerful novel. And I just started The Lost Saints of Tennessee by Amy Franklin-Willis, which is absolutely mesmerizing. Let's hear it for the Amys!
Connect with Sere Prince Halverson through these social media sites: