The majority of dogs can be kept in condos and apartments, but truth be told, it is best for a dog to have a back yard where he can roam freely, at least to some extent. But these things often come with many risks – the dog can run away, jump over the fence, attack a pedestrian passing by, or do all kinds of damage to your property.
People have tried to solve the problem for ages – building different fences, dog houses, keeping the dogs chained all the time, and whatnot. But now, we have a new technology, called an underground dog fence. It is a new system which, through a series of electrical devices in the ground, as well as one strapped on your dog, marks the size of the yard the pet can use to freely roam. It's more humane, it's cheaper, more aesthetic and very safe. Here are seven benefits of installing an underground dog fence.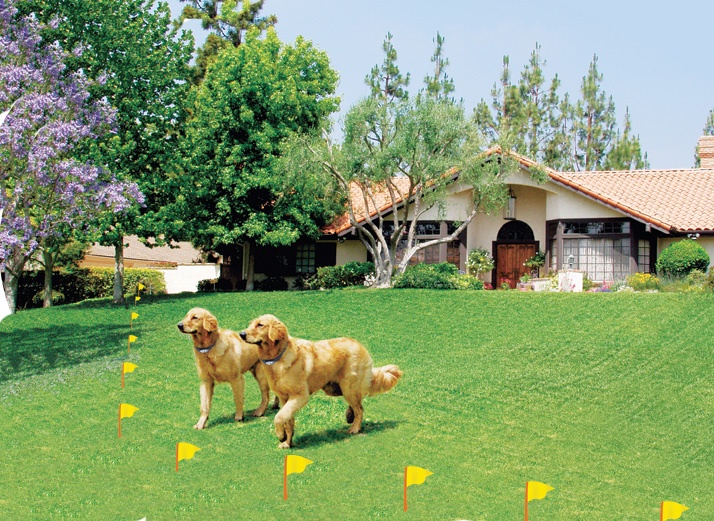 Cheaper than a traditional fence
The first benefit is the most obvious one – having an underground dog fence is much cheaper than a traditional fence. If you're looking to save some money and still offer the best for your pet, you should definitely consider an underground dog fence.
Unchains your dog
Perhaps the worst thing you can do to a dog is keeping it chained all the time. Some will say that the mild electric shock that these fences use are also inhumane, but in any case, they're more humane than keeping the dog chained by the neck all the time.
Your dog is safe
You no longer have to worry about your dog running into the street, where he can get hit by a passing vehicle, or get stolen by someone who fancies it. An underground fence will keep your dog safe.
You don't need an electrician to set it up
Obviously, you don't need an electrician to set up a classic fence, either, but it helps to know that such an advanced technology can be set up by pretty much anyone, without any special knowledge. It's very user-friendly, at least according to this PetsafeYardmax PIG00-11115 review.
Allows for multiple aesthetic options
Some people won't care much about looks, but trust me – there are people who take aesthetics very seriously. Having an underground fence gives you many other options to arrange your yard as you like.
Invisible fences are effective most of the time
Classic fences can still be jumped across, and sometimes, if you leave the doors open, the dog can escape. That being said, there have been reports of dogs ignoring the underground fence, but compared to 'classic' solutions, they're much, much more effective.
Helps train your dog
There are various electronic training devices for dogs out there, and they all work pretty much the same way as the underground fence. By having such a device, you can train your dog even better, making sure he always responds to your commands.