Getting a good night of sleep is more important than you might think. Not only does it stop you from being tired, but it can help you be more productive, be in a better mood, and has several other benefits says Healthline. Despite how good we know sleep is, many of us still struggle to sleep well.
According to Mayo Clinic, While some people struggle with sleeping due to insomnia and other sleep-related issues, a common reason for people to get lower quality sleeps comes down to their mattress. A lumpy, old, and uncomfortable mattress can make you sleepless, and make the sleep you do end up getting lower quality.
If you haven't replaced your mattress in a while, now might be the time. However, before you go out and buy the first mattress you see, there are a few things you should know. With that in mind, this blog post is going to go over 6 important things to consider before buying a mattress.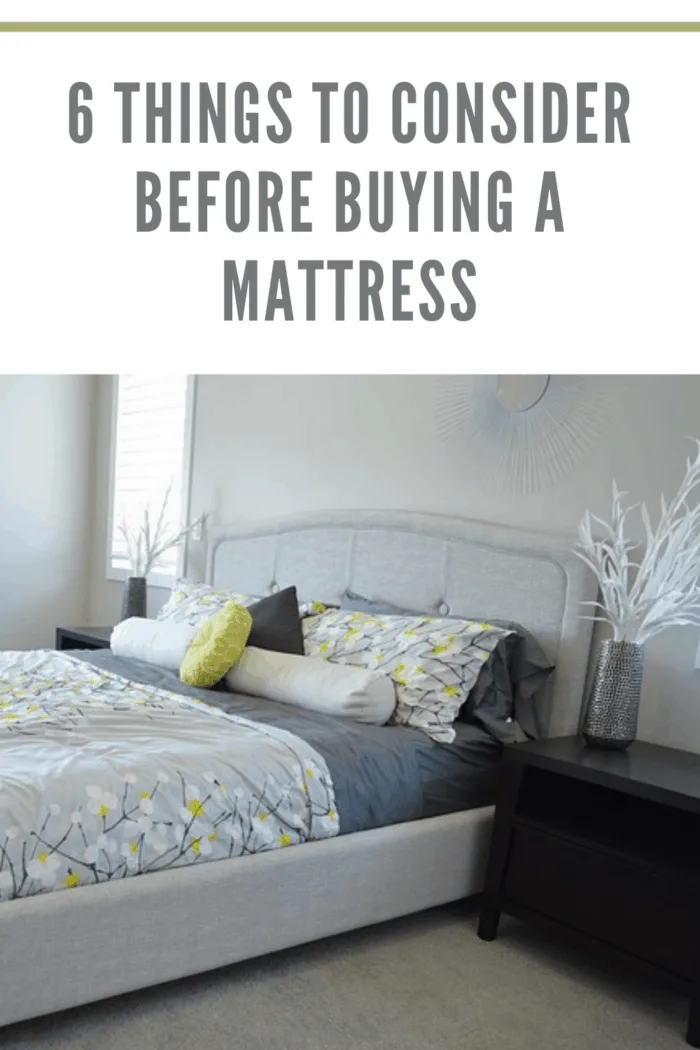 Don't Limit Yourself to Physical Mattress Stores
When many people need a new mattress, they will simply head down to a local store. However, don't limit yourself to that. If you shop online for a mattress, you will have access to a much greater variety, generally at much lower prices as well.
In addition to buying mattresses online, there are plenty of online resources that can help you with your buying journey. For example, here is an article from Health, to best mattresses in a box that talks about these beds and goes over their many benefits. These types of articles are common and the internet can help you a lot when it comes to doing research on mattresses.
Know the Available Options
Of course, you also need to consider the various options when it comes to materials. Mattresses can use several different materials in their creation including memory foam, latex, gel, innerspring, and even some hybrids.
Each will offer a different experience. Some prefer the softness of a memory foam bed, while others like the support and firmness of an innerspring. If you aren't familiar with these different materials and their impact on the mattress, you could struggle to find the right mattress for your body and how you sleep.
Have a Budget and Stick To It
Mattresses can cost as little as $100-$200 or so, but many can also cost thousands of dollars. With such an extensive range, it is important that you have a budget. Choose a number you can afford, and ensure you don't over it.
Mattress companies are often great at marketing their products and touting the many benefits. It is easy to be tempted, but it is important to stick to your budget. The last thing you want to do is go into debt and hurt your finances over a mattress.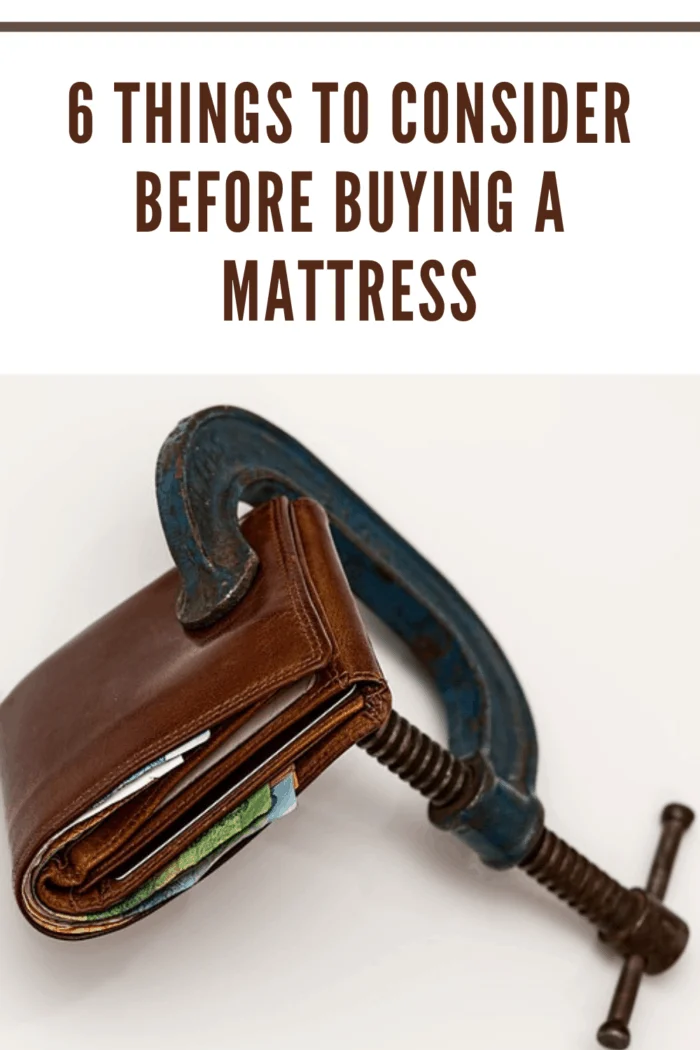 Check Out Reviews
Another thing to consider before buying a mattress is to check out some reviews.
If you ask any company about their mattresses, they are sure to say that they are of the highest quality. However, this isn't always the case. You need to check online reviews if you want a more honest and unbiased look at mattress quality.
Reviews can provide you with information about the mattress, such as how comfortable it is, how durable it is, and so many others. These reviews can also tell you a lot about the mattress company and its customer service efforts, as well. Of course, reviews aren't always 100% honest. So please don't take them as gospel, but they can be a valuable tool when comparing a couple of mattresses.
Test the Mattress and/or Have a Good Return Policy
While looking at reviews is helpful, you still need to actually experience a mattress before you know if it's good for you. However, a couple of minutes laying on a mattress might not even be enough. As a result, many mattress providers offer a substantial return policy, sometimes up to a couple of months.
This gives you ample time to test the mattress over many nights to ensure it is right for you. Don't just assume every company or store offers this lengthy and friendly of return policy, though. Be sure to find out information about warranties and return policies before making a purchase.
Get the Right Size
The comfort and price of a mattress are essential but don't forget the size. Mattresses can come in a range of different sizes. From ones that struggle to fit a single person to ones that provide more space than you'll ever need. You need a size that allows ample space to ensure you can sleep through the night without falling off or being interrupted.
In addition to making sure the size works for you and your partner, you also want to ensure it fits in your room. If you are unsure about if a bed will fit, don't hesitate to measure to be sure. While you might love the idea of a king-sized bed, if your room is too small, you are better off going with a queen or double.
Remembering to make these considerations can ensure you end up buying a mattress that works well for your needs and preferences.