After having a baby, most moms are itching to go back to their old routines and lives. Additionally, most new moms also worry about how they look and getting back into shape. However, with your raging hormones, fatigue, and a young baby, or babies, this might start to seem impossible. Therefore, you will need to find a way to work out that with the baby and one way you can do this is by taking up running. If you were a dedicated runner before your pregnancy, this will be a lot simpler.
Logically, you cannot just leave the house one day and go for a run. Therefore, here are some pointers from MovingBabies on how to transition smoothly, including finding the perfect stroller for babies.
6 Double Jogging Stroller Tips for New Mother Runners
Fit Running into Your Schedule Again with These Simple but Practical Stroller Tips
For most new moms, exercise can take a back seat to more pressing concerns — sleep, for instance. Sometimes, health concerns can force us to take a step back, like when you have your kid through the caesarian option.
However, within no time, you will find that you have renewed energy for yourself and your baby if you only make time for even the shortest bursts of exercise. You can take ten minutes here and there, which is intrinsically better than nothing. Doing so will do you a world of good, and you will be a step closer to getting your flawless body back.
Here are some of the tips on how to make this transition smoothly:
#1. Talk to Your Pediatrician
Your baby needs to be over eight months before you start running with them. At this age, they will have proper neck strength, and therefore, the bumping around in the stroller will not hurt them. However, even if you think your baby is ready for this, you need to consult an expert. This professional will tell you whether it is safe for baby and also what things you can buy like pillows to make the ride more comfortable for them.
#2. Invest in Proper Gear
In this case, we are not talking about getting proper running shoes and clothes. You need to get an appropriate single or double jogging stroller. It might be a bit pricier, but they are made specially to allow running or jogging moms to take their kids with them.
If you, however, require a break from running due to an injury, a great way to get out the house is to pop your child in a bike trailer and go for a ride to the park.
#3. Realize That You Will Need to be More Vigilant
As adults, we are taught that nothing should stop you when you want to go for a run. However, children are delicate. Therefore you will need to be even more careful. The stroller needs to be in good condition, and you need to understand how every part works. Additionally, you will need to monitor the weather and carefully choose the routes you select.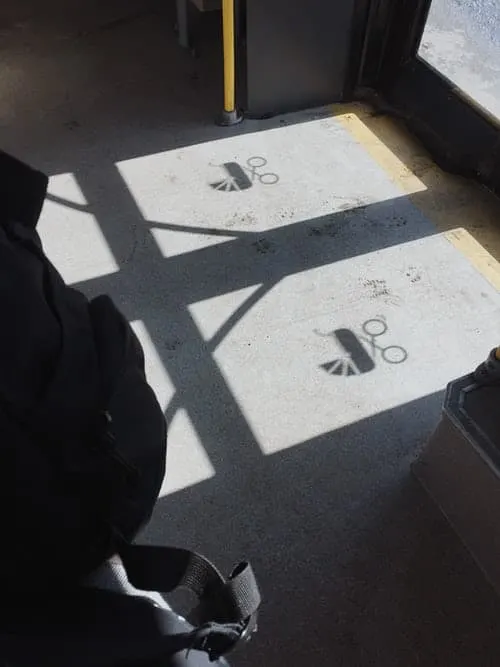 #4. Consistency Is Key
Therefore, you need to find a way to be held or to hold yourself accountable- there will be days when you do not want to get out of bed or others when you feel like you cannot lift a muscle. To run on days like this, you need to have someone holding you accountable. Therefore, look for a running buddy. It can be another mum or even your partner.
#5. Make A Schedule
Babies are known for being unpredictable especially when they are younger. They will sleep and wake up at odd hours, and you might feel confused all the time. However, what you can do is make a schedule. This way you get to run every day. Sometimes this might involve bringing the baby with you, and on other days go running and leave someone watches them napping.
#6. Watch Your Form
We know that people regularly get hurt when exercising and jogging while pushing a stroller is not exactly easy. You will need to keep your wrists loose and your back straight. This way instead of leaning towards the stroller, you will have a tight core and use your feet to propel both of you.
Life as a mom can be hectic, but you need to make time for yourself to avoid compromising your physical and mental health. However, keep in mind that you should not push yourself too hard, and do not beat yourself up for not being able to run on a daily basis or the way you did before the pregnancy. Learn from the cloudy days and celebrate the good ones.