When Miss M was in Kindergarten we loved Junie B. Jones and the books by Caralyn Buehner. They filled our evenings with adventure and laughter. Sarah Dillard captures the same fun in her book series, Mouse Scouts.
We received Mouse Scouts and Mouse Scouts Make a Difference for review and oh, my! The books are adorable. They are such sweet chapter books for beginning readers. They would be perfect for little girls who are excited about scouting, or just want to read a fun story.
Each book in the Mouse Scouts series revolves around the Scouts journey to achieve a new merit badge.
Mouse Scouts Synopsis: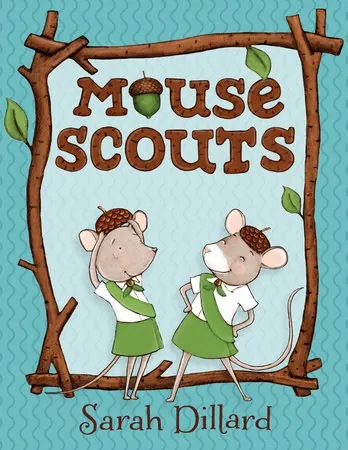 The first book, Mouse Scouts, covers the "Sow It and Grow It" badge. This involves planting and cultivating a vegetable garden, a much harder task than they anticipated. Especially when slugs, bugs and grubs invade. That is, until Violet, Tigerlilly, and the rest of their troop devise a clever plan to drive out the pests and win a smile from their stern troop leader, Miss Poppy.
Mouse Scouts: Make a Difference Synopsis: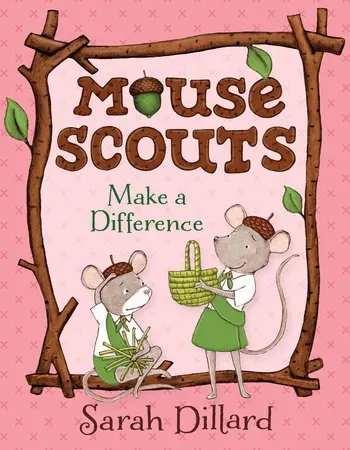 In the second book, Mouse Scouts: Make a Difference, the Mouse Scouts are determined to earn their "Make a Difference" badge. There is only one problem–the Scouts can't decide what kind of difference they should make. When they discover their beautiful park covered in trash, the enact a plan to clean it up, only to find themselves faced with an unexpected rescue mission. Can the sScouts overcome their fears and make a real difference, or will this badge prove more than the Mouse Scouts bargained for?
I love that the Mouse Scouts teach readers valuable lessons about becoming involved in your community, being a good friend, and the benefits of teamwork.
About the Mouse Scouts:
Meet Violet, Tigerlily, Hyacinth, Petunia, Junebug, and Cricket, six new Mouse Scouts who are trustworthy and strong, thrifty and brave . . . and destined to be friends to the end! Best friends Violet and Tigerlily can't wait to start earning their merit badges. But their troop leader, Miss Poppy, is one strict rodent. And earning their first badge—planting a vegetable garden—is hard work. Will the troop drive unwanted pests from the garden and earn their Sow It and Grow It badge? And will they ever get Miss Poppy to smile?
Brimming with lively black-and-white illustrations—including pages from the official Mouse Scout Handbook, plus diagrams, games, activities, and more—Mouse Scouts is a darling new series is just right for chapter book readers