Sometimes life requires a little more light and the Stick On Motion sensor LED Light by BYB is the perfect solution. I get up long before my family to head out to work. I try to be respectful–remember we live in a very small place. I don't use lights, aside from my iPhone. This hasn't always worked out well.
The Stick On Motion sensor LED Light has been wonderful. I haven't committed to sticking it anywhere, just yet. Instead, I keep it on the bathroom shelf and grab it on my way out to put on my shoes. It's light weight and bright enough to give me the vision I need to make my way out of the house in the morning.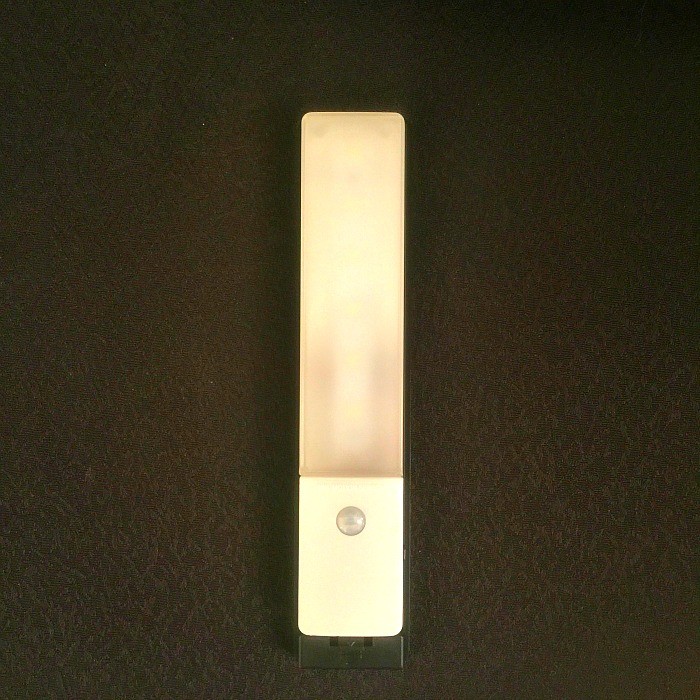 The Stick On Motion Sensor LED Light has a lot of great features. I am looking forward to moving so we can mount it and put it on auto, where it will turn on automatically when someone gets near the area the light is in (within 3 meters). No more walking in the dark! The light will turn itself off after 15-seconds of walking out of its path.
The light itself may be small, but it illuminates incredibly with a pure white 100 lumen. It has a Rechargeable Lithium Battery that will last up to 4 hours without charging–if left on constantly.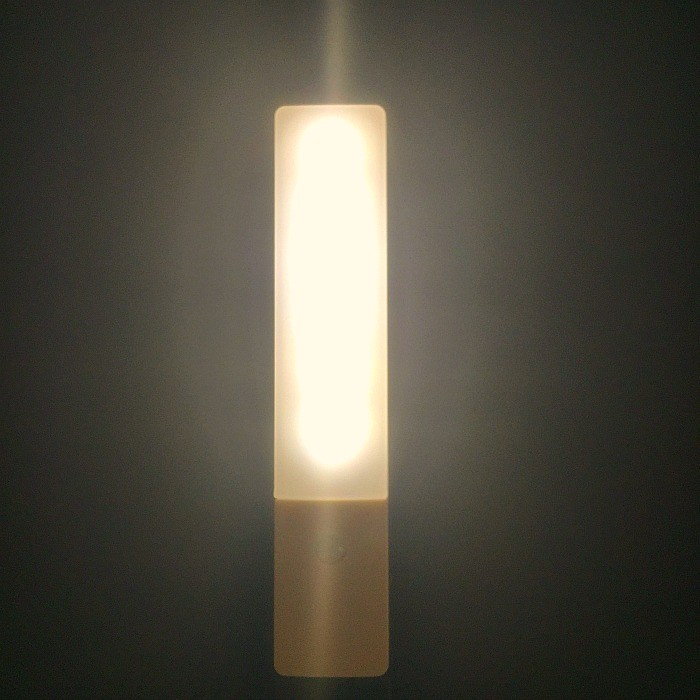 I love that this light comes equipped with a Rechargeable Lithium Battery that will last up to 4-hours without charging–running constantly. It will last approximately 2-months while on auto mode. When the light goes out, simply plug it in with the USB charging cable included and in less than an hour you're ready to light things up again! It's nice not to have to add batteries to a shopping list and this light's LED Chip lasts up to 55,000 hours!
The light comes with everything needed: a mounting bracket base plate, 2 screws, 3M tape, USB charging cable and the Motion sensor light.
At $12.99 this light is a great price. It has awesome illumination, works well as a nightlight and is versatile. I carry it in the morning, but it can be mounted in a bathroom, hallways, child's room, stairway, camper, anywhere you need a little light!