So, you've decided it's time for some new furniture. Maybe you just moved into your first apartment with your significant other, maybe you're finally moving out and into your place on your own, or maybe it's just time for a revamp of your living room set. Whatever the case, you're finding yourself needing some fresh, new, modern furniture.
With everything going on in the world, many of us feel more comfortable shopping from our home. Luckily, with the internet, everything is possible. Yes, you can shop for the modern furniture of your dreams from your current couch. Here are a few tips for shopping for modern furniture online from ModLoft.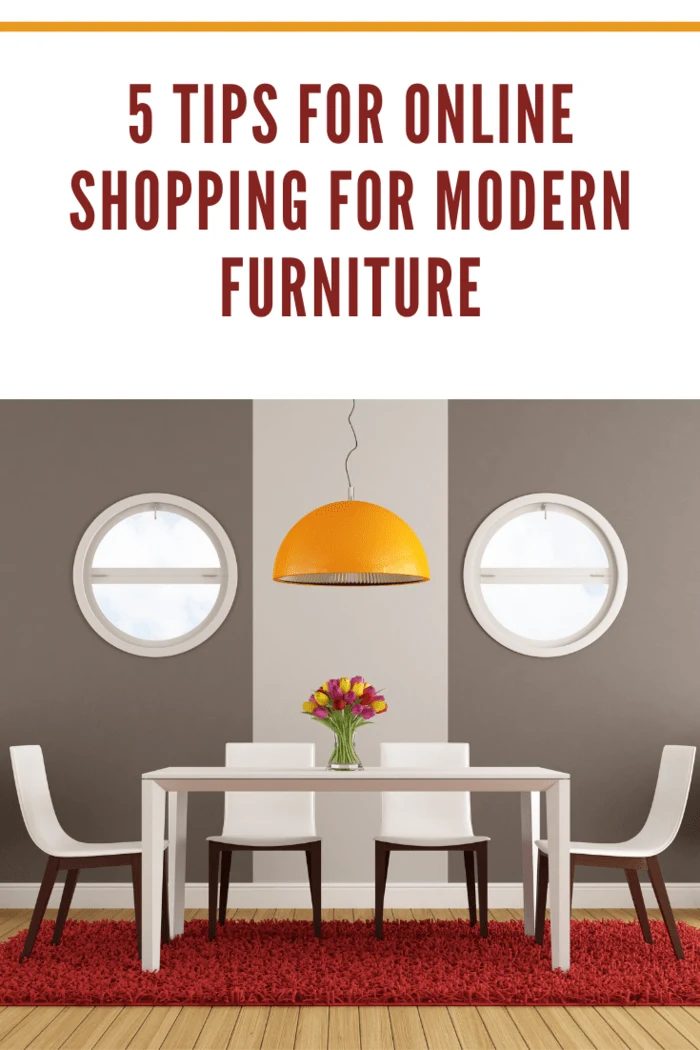 1. Set a Budget
The first thing, and most important thing, to do when shopping for a big purchase like new furniture is to set your budget. What is the absolute maximum you can spend on furniture for each room or per each item? What is the price range that you would prefer to stick within? ideally? If you're moving, you may need to factor in how much you'll need to pay the movers, how much you paid for your deposit, and if you'll be paying more in rent. This is an important first step in shopping online for furniture.
2. Consider Your Space
Are you going to be moving to a bigger place than you have now, or are you downsizing? You'll want to consider the space you'll be working with so everything you buy fits comfortably in the room you're furnishing. Get a tape measure and find the dimensions of the space you're in. Then, look online and find the dimensions of the modern furniture you like. You can measure this out in your space to ensure everything fits right. Also, consider where doors will swing out so you aren't blocking an entryway.
3. Know What You're Buying
This seems obvious, but what exact pieces are you looking for? A couch and two chairs? A dining room set and an entertainment center? Or are you just getting a bed and matching nightstands? Knowing what you're looking for ahead of time will make the process go smoothly, and you can type in the pieces you want into the search engine of whatever modern furniture store you're browsing through online.
4. Read Reviews
If you're investing in something as significant as new furniture, you want to know that you're getting high-quality stuff from a good company. This is why it's important to carefully read all the reviews for any furniture company's site you look at. What do the reviews say about the shipping time? Quality and durability? Or the customer service that they got from the company? It can be a bit uncertain when shopping for modern furniture online, so seeing what other customers say about the company and its products can take some guesswork out of online shopping.
5. Consider Assembly
We all know how stressful it can be to put together super complicated pieces of furniture with a thousand different tiny screws, pieces, and wood pegs. Consider how much assembly you are willing to do for your new pieces of furniture, then use that to filter out pieces that require more assembly than you're willing to do. The difficulty level of assembly can be gleaned from some reviews if you look around. You can also just find pieces that come pre-assembled and delivered right to your door. Some companies even offer expert assembly for a fee.